Yeshim Yashar Ternar was born in Istanbul, Turkey. She moved to Montreal in 1980 and earned a PhD in Anthropology from McGill University in 1989. Her PhD dissertation formed the basis of her creative non-fiction publication The Book and the Veil: Escape from an Istanbul Harem published in 1994. In addition to collections of short stories and one novel, Ternar published poetry in literary journals and her radio play "Looking for Leonard Cohen" was aired on the CBC in 1992.
Fiction (Short stories)
Orphaned by Halley's Comet
Stratford, Ont.: Williams Wallace Publishers, 1991.
Publisher's Synopsis
Orphaned by Halley's Comet brings together, in language that is rich and lush, the stories of Turkish people on the move. The characters are eccentric, passionate, and have a fine sense of irony as they try to settle in their new found countries. Set in both Turkey and Montreal, this book of short stories is a welcome addition to the Canadian literary scene.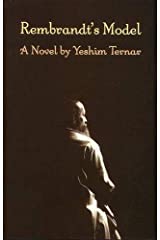 Fiction
Rembrandt's Model
Montreal: Véhicule Press, 1998.
on order
Publisher's Synopsis (From its website)
Ternar draws upon the turbulent history of Sephardic Jews in 17th century Amsterdam, the artistic preoccupations of the elderly Rembrandt, and the controversial convictions of the false messiah of Smyrna to create an entrancing tale. The central character of the novel, Samuel, is the man with his back to the viewer at the centre of a Rembrandt etching which depicts a group of Jewish men conversing in front of a synagogue. Ternar's expansive novel gives Samuel a face and a life history. Rembrandt's Model imaginatively suggests how the Wandering Jew–whether travelling in real life, in an etching, or in a dream–was crucial to the spiritual identity of both the Western European and Ottoman cultures. The mystery and wonder of Ternar's novel envelops us as we travel over time and place with Samuel–spanning the centuries to the present day, from Spain, to Amsterdam, to Istanbul, and to Montreal.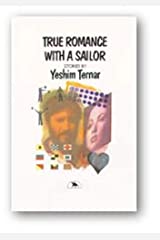 Fiction (Short stories)
True Romance with a Sailor: Stories
Montreal: Véhicule Press, 1996.
On order
Publisher's Synopsis (From its website)
These are quirky and addictive stories. The characters in True Romance with a Sailor encounter their spiritual selves through cross-cultural displacement, whether by travel to another country or continent or because of an encounter with a foreigner whose cultural and psychic make-up is totally alien. For Yeshim Ternar, all such encounters are about contacting one"s shadow self. Whenever the everyday self encounters its shadow self, the heart beats a crazy rhythm of love and fear, longing and abandonment. Ternar wrote these stories hoping to create fiction that is to mainstream literature what world beat music is to soft rock.
Awards and Honours
1996 QSPELL Hugh MacLennan Prize for Fiction (finalist)
1996 Mordecai Richler's Le Prix Parizeau (finalist)