Sonya Lalli is a writer of romance and women's fiction. Lalli grew up in Saskatoon, Saskatchewan, earned an MA in Creative Writing and Publishing at City University London, and has also studied at the University of Saskatchewan and Columbia University. She now lives in Vancouver. Lalli's heritage is Punjabi and Bengali. Beginning in 2022, Lalli will be publishing psychological thrillers under the name S.C. Lalli.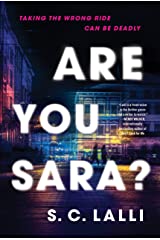 Fiction
Are You Sara?: A Novel
Writing as S.C. Lalli.
Toronto: HarperAvenue / HarperCollinsCanada, 2022.
Publisher's Synopsis (From its website)
Despite a scholarship, law student Saraswati "Sara" Bhaduri holds down two jobs in order to make her way through school, but it's still a struggle. She's had to do things to pay the bills that most people wouldn't expect "a nice Indian girl" to do. Sara is working at the campus bar one seemingly ordinary Tuesday night when her boss demands that she deal with a drunk girl in the bathroom.
The two women become fast friends. Why? Because they have the same name. And despite their different circumstances, they connect. At the end of the evening, each orders a rideshare home. They tumble into the back of their respective cars and head out into the night.
But sometime later, Sara wakes up in the car to find she's on the wrong side of town—the rich side—and realizes that she and Sarah Ellis took the wrong cars home. With no money, Sara walks back to her apartment on the shady side of town only to see police lights flashing, illuminating a body crumpled on her doorstep: Sarah. But was the target Sarah Ellis or Sara Bhaduri? And why would anyone want either of them dead?
In this smart, twisty novel about wealth, ambition and dangerous longing, the layers are peeled back on two young women desperate to break away from the expectations placed on them, leading to devastating results.
Fiction
The Arrangement
London: Orion Books, 2017.
Published in the USA and Canada by Berkley, under the title The Matchmaker's List.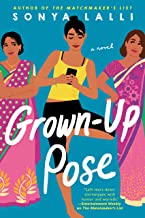 Fiction
Grown-Up Pose
New York: Berkley, an imprint of Penguin Random House, 2020.
Publisher's Synopsis (From its website)
Adulting shouldn't be this hard. Especially in your thirties. Having been pressured by her tight-knit community to get married at a young age to her first serious boyfriend, Anu Desai is now on her own again and feels like she is starting from the beginning.

But Anu doesn't have time to start over. Telling her parents that she was separating from her husband was the hardest thing she's ever done—and she's still dealing with the fallout. She has her young daughter to support and when she invests all of her savings into running her own yoga studio, the feelings of irresponsibility send Anu reeling. She'll be forced to look inside herself to learn what she truly wants.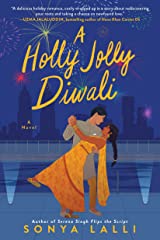 Fiction
A Holly Jolly Diwali
New York: Berkley, an imprint of Penguin Random House, 2021.
Publisher's Synopsis (From its website)
Twenty-nine-year-old Niki Randhawa has always made practical decisions. Despite her love for music and art, she became an analyst for the stability. She's always stuck close to home, in case her family needed her. And she's always dated guys that seem good on paper, rather than the ones who give her butterflies. When she's laid off, Niki realizes that practical hasn't exactly paid off for her. So for the first time ever, she throws caution to the wind and books a last-minute flight for her friend Diya's wedding.

Niki arrives in India just in time to celebrate Diwali, the festival of lights, where she meets London musician Sameer Mukherji. Maybe it's the splendor of Mumbai or the magic of the holiday season, but Niki is immediately drawn to Sam. At the wedding, the champagne flows and their flirtatious banter makes it clear that the attraction is mutual.

When Niki and Sam join Diya, her husband and their friends on a group honeymoon, their connection grows deeper. Free-spirited Sam helps Niki get in touch with her passionate and creative side, and with her Indian roots. When she gets a new job offer back home, Niki must decide what she wants out of the next chapter of her life—to cling to the straight and narrow like always, or to take a leap of faith and live the kind of bold life the old Niki never would have dreamed of.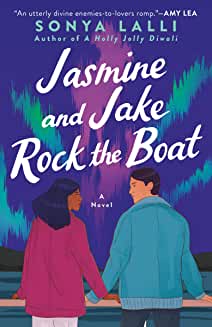 Fiction
Jasmine and Jake Rock the Boat
Berkeley, 2023.
Jasmine Randhawa likes everyone to think she has it all—great job, perfect Seattle apartment, and a handsome boyfriend. But she's not as confident or successful as she seems, and her relationship is at a breaking point.  

When Jasmine finds herself single and tagging along on her parents' vacation, she's not sure her life can get any farther off course. It's a nightmare for someone who's been so fiercely independent to find herself on a cruise full of family friends who've judged her since childhood. Things only get worse once the ship leaves the harbor and she realizes that this is a seniors' cruise, and the only other person under fifty on the entire boat is her childhood acquaintance, cocky and successful Jake Dhillon.

Jasmine and Jake clash right away, with Jasmine smarting over how their South Asian community puts him on a pedestal as the perfect Indian son, whereas her reputation as a troublemaker precedes her. Except they can't avoid each other forever during the ten-day cruise, and they soon recognize a surprising number of similarities, especially in how many secrets they're keeping hidden from their families. Their restlessness seems to disappear whenever they're together, but is this relationship strong enough to last on land?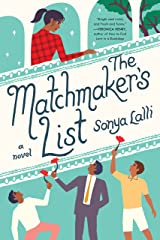 Fiction
The Matchmaker's List
New York: Berkley, an imprint of Penguin Random House, 2019.
Published in the UK by Orion Books under the title The Arrangement.
Publisher's Synopsis (From its website)
Raina Anand may have finally given in to family pressure and agreed to let her grandmother play matchmaker, but that doesn't mean she has to like it–or that she has to play by the rules. Nani always took Raina's side when she tried to push past the traditional expectations of their tight-knit Indian-immigrant community, but now she's ambushing Raina with a list of suitable bachelors. Is it too much to ask for a little space? Besides, what Nani doesn't know won't hurt her…

As Raina's life spirals into a parade of Nani-approved bachelors and disastrous blind dates, she must find a way out of this modern-day arranged-marriage trap without shattering her beloved grandmother's dreams.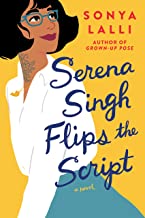 Fiction
Serena Singh Flips the Switch
New York: Berkley, an imprint of Penguin Random House, 2021.
Publisher's Synopsis (From its website)
Things are going according to plan for Serena. She's smart, confident, and just got a kick-ass new job at a top advertising firm in Washington, D.C. Even before her younger sister gets married in a big, traditional wedding, Serena knows her own dreams don't include marriage or children. But with her mother constantly encouraging her to be more like her sister, Serena can't understand why her parents refuse to recognize that she and her sister want completely different experiences out of life.

A new friendship with her co-worker, Ainsley, comes as a breath of fresh air, challenging Serena's long-held beliefs about the importance of self-reliance. She's been so focused on career success that she's let all of her hobbies and close friendships fall by the wayside. As Serena reconnects with her family and friends–including her ex-boyfriend–she learns letting people in can make her happier than standing all on her own.