Sadhu Binning was born in the Punjab, India and moved to Canada in 1967. He earned both a bachelor and masters degree from Simon Fraser University. He taught Punjabi at the University of British Columbia from 1988-2008 where he was a teaching assistant to Dr. Harjot Oberoi. His literary output includes several plays about the South Asian community, four poetry collections, two short story collections and one novel. Some of his publications in Punjabi were issued under the single name Sadhu. In May 2019, Sadhu Binning was awarded an Honorary Doctor of Letters from the University of British Columbia in recognition of his promotion of Punjabi literature, culture and language in Canada. Binning is now retired and lives in Burnaby, BC, the place he has lived since 1973.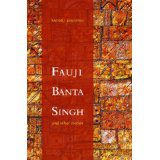 Fiction (Short stories)
Fauji Banta Singh and Other Stories
Toronto: TSAR, 2014.
electronic book (Access restricted to TMU community members)
Publisher's Synopsis (From its website)
Riveting stories from the heart of the Vancouver Sikh experience. Set among people who emigrated in the late twentieth century, facing racial animosity and economic insecurity, and moving forward as their lives became more settled, Fauji Banta Singh gives us rare glimpses into the private lives of the Sikh community—the successes and failures, the growing and painful irrelevance of the old, changing values and the conditions of the women, the place of religion and tradition, and the ever-present echoes of distant Indian politics and national extremism. Unique and powerful, brutally honest yet compassionate, these stories present us with characters that are empathetic and vividly real.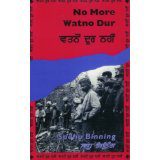 Poetry
No More Watno Dur
Toronto: TSAR Publications, 1994.
Text in Punjabi with English translation.
PS8553 .I56 N6 1994
Publisher's Synopsis (From its website)
Sadhu Binning's poetry gently provokes and evokes. He uses the tools of language, both Punjabi and English, to guide the reader through a private journey of public relevance. Rooted in a history of cultural and labour activism, this collection questions our notions of home, family and community.  No More Watno Dur (Watno Dur means 'far away from the mother land') firmly establishes Binning as an essential poet who must be read in order to understand this continually unfolding experience of home and homeland in the Western world.
Anthology (Drama)
Saclit Drama: Plays by South Asian Canadians
Sidhu, Binning. "Lesson of a Different Kind", in Saclit Drama: Plays by South Asian Canadians, edited by Uma Parameswaran. Bangalore: IBH Prakashana, 1996.
PS8307 .S33 1996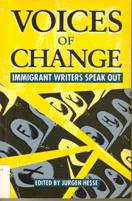 Anthology (Interview)
Voices of Change: Immigrant Writers Speak Out
Sidhu, Binning, interview by Jurgen Hesse.  In Voices of Change: Immigrant Writers Speak Out, edited by Jurgen Hesse. Vancouver: Pulp Press, 1990, 21-34.
Selected Criticism and Interpretation
Chilana, Rajwant Singh. "Sadhu Binning." In South Asian Writers in Canada: A Bio-Bibliographical Study. Surrey, BC: Asian Publications, 2017, 135-136.
Z1376 .S68 C45 2017
Links
Publisher Mawenzi House (formerly TSAR Publications)
Sadhu Binning biographical profile from the South Asian Canadian Heritage website of the South Asian Studies Institute, University of the Fraser Valley
Sadhu Binning member profile from the Writers' Union of Canada