Jen Sookfong Lee is a third-generation Chinese Canadian writer from Vancouver who has lived most of her life in the city's East Side. Lee is a poet and food writer in addition to being a novelist. She is the co-editor of Whatever Gets You Through: Twelve Survivors on Life After Sexual Assault (Greystone Books, 2019). Lee's books for children, Chinese New Year: A Celebration for Everyone (Orca, 2017) and Finding Home: The Journey of Immigrants and Refugees (Orca, 2021) both include some autobiographical content. When interviewed by Steven W. Beattie for a profile in Quill & Quire (April 2021), Lee readily acknowledged that her writing is often veiled autobiography. Gentlemen of the Shade: My Own Private Idaho, is a non-fiction exploration of the Gus Van Sant's popular indie film. Lee was a teacher at The Writers' Studio Online with Simon Fraser University. She assumed the role of acquiring editor at ECW Press in July 2021. Lee's Superfan: How Pop Culture Broke My Heart is her memoir.

Fiction
The Better Mother
Toronto: Knopf Canada, 2011.
PS8623 .E442 B48 2011
Publisher's Synopsis
Meet Danny Lim. He spends his days working as a wedding photographer and his nights cruising Stanley Park, far from the family home in East Vancouver that he once fled, and where his parents and sister still live. When he rediscovers a green silk belt he had hidden years earlier, he remembers a fleeting but powerful connection he formed with a burlesque dancer named Miss Val, a.k.a. the Siamese Kitten. On that day in 1958, in an alley behind a nightclub in Chinatown, Miss Val offered eight-year-old Danny an understanding kindness and easy acceptance he had never before experienced. As the memory triggered by Miss Val's belt washes over him, Danny decides he must find her.
Before Miss Val became the Siamese Kitten … she was Valerie Nealy, a feisty girl growing up in a rundown house on the banks of the Fraser River. But to find the stardom she thought she wanted, she made a series of difficult and seemingly irrevocable decisions that led to her own weighty present.
Awards and Honours
2012 City of Vancouver Book Award (finalist)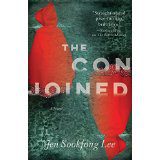 Fiction
The Conjoined
Toronto: ECW Press, 2016.
PS8623 .E442 C66 2016
Publisher's Synopsis
On a sunny May morning, social worker Jessica Campbell sorts through her mother's belongings after her recent funeral. In the basement, she makes a shocking discovery — two dead girls curled into the bottom of her mother's chest freezers. She remembers a pair of foster children who lived with the family in 1988: Casey and Jamie Cheng — troubled, beautiful, and wild teenaged sisters from Vancouver's Chinatown. After six weeks, they disappeared; social workers, police officers, and Jessica herself assumed they had run away.
As Jessica learns more about Casey, Jamie, and their troubled immigrant Chinese parents, she also unearths dark stories about Donna, whom she had always thought of as the perfect mother. The complicated truths she uncovers force her to take stock of own life.
Moving between present and past, this riveting novel unflinchingly examines the myth of social heroism and traces the often-hidden fractures that divide our diverse cities.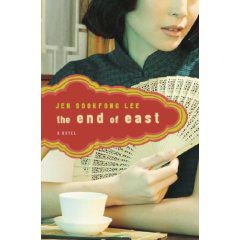 Fiction
The End of East: A Novel
Toronto: Alfred A. Knopf Canada, 2007.
PS8623 .E442 E28 2007
Publisher's Synopsis (From its website)
Sammy Chan was sure she'd escaped her family obligations when she fled Vancouver six years ago, but with her sister's upcoming marriage, her turn has come to care for their aging mother. Abandoned by all four of her older sisters, jobless and stuck in a city she resents, Sammy finds herself cobbling together a makeshift family history and delving into stories that began in 1913, when her grandfather, Seid Quan, then eighteen years old, first stepped on Canadian soil.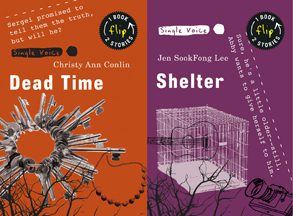 Fiction
Shelter
A flip book to: Conlin, Christy Ann. Dead Time.
Toronto: Annick Press, 2011.
Series: Single Voice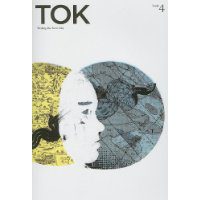 Anthology (Short story)
Tok. Book 4
Lee, Jen Sookfong. "Chill, Hush." In Tok. Book 4, edited by Helen Walsh. Toronto: Zephyr Press, 2009, 57-69.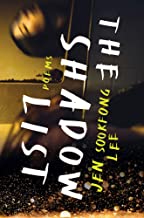 Poetry
The Shadow List
Hamilton: Buckrider Books/Wolsak & Wynn, 2021.
PS8623.E442 S53 2021
Publisher's Synopsis (From its website)
In these devastating lyric poems Jen Sookfong Lee unfolds the experience of her narrator, following her through frost-chilled nights and salt-scented days, as she pulls at the knot of accumulated expectations around her trying to create space to want and to be. The Shadow List is a book filled with desire, where we question the politics of who gets to choose and who doesn't and where the narrator creates hidden lists of what she really wants. With a novelist's way with character, Lee builds a deep connection with the narrator of the poems, yet each individual poem creates a vivid snapshot of moments many will recognize. The slick of black ice, the killing light of day, the cheap, plastic diamonds – they are all pieces of a life we gather and put in our pockets to remember with.
Selected Criticism and Interpretation
Darias-Beautell, Eva. "Haunted/Wanted in Jen Sookfong Lee's The End of East." Chap. in Canadian Literature and Cultural Memory, eds. Cynthia Sugars and Eleanor Ty. Don Mills, Ont.: Oxford University Press, 2014, 402-414.
PS8101 .H58 C35 2014