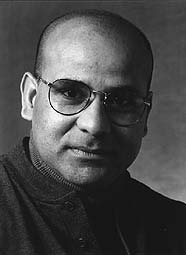 Rahul Varma was born in India and educated at the University of Lucknow (B.Sc.). He immigrated to Canada in 1976 and worked as a research technician at McGill University in Montreal. He began writing plays in Hindustani, but now writes also in English. He is a founding member and was artistic director of Teesri Duniya Theatre, a multicultural theatre group based in Montreal that is committed to producing politically relevant works that address diversity in Canada since 1981.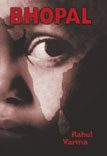 Drama
Bhopal
Toronto: Playwrights Canada Press, 2006.
PS8593 .A74 B46 2005
Publisher's Synopsis (From its website)
Bhopal, 1984: With the presence of the Carbide International pesticide factory, the city begins to claw its way out of endemic poverty. But what is to be made of the deformed babies born to women living near the factory? And the poison gas explosion that will leave three thousand people dead in just a few minutes—and will kill tens of thousands more in the years to come. How could have this happened
Drama
Counter Offence: A Play
Toronto: Playwrights Canada Press, 1997, c1995. Reissued in 2003 as part of the Second Scene editions.
PS8593 .A74 C68 2003
From the playwright's Foreword in the 1997 edition

There is pride to be had in fighting for a just cause especially when the cause is ending racism or violence against women. But what if one has chosen to pitch one genuine cause against the other? This play, Counter Offence, is one such story where somebody manipulates the causes to collide.
Drama
Isolated Incident
Written with Stephen Orloff.
Toronto: Playwrights Guild of Canada, 2012.
PS8579 .R554 I86 2012
Drama
Land Where the Trees Talk and Other Plays
Selected and edited by Uma Parameswaran.
New Delhi: Prestige Books, 1998.
PS8307 .V37 1998
Publisher's Synopsis (from its website)
The four plays included in this volume show the evolution of Rahul Varma's art and his commitment to challenging the inequities imposed on new immigrants in Canada. In the title play, he enters new but related territory the encroachment of commercial technology on the rights of the First Nations.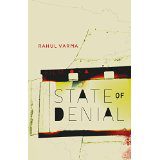 Drama
Trading Injuries: A Play
Toronto: Playwrights Union of Canada, 1992.
Synopsis from the Playwrights Guild of Canada website
Jeena, a Muslim immigrant woman helps her husband Qaiser, to buy their first home by toiling in a sweat-factory which gives her irreversible and crippling injuries. A doctor, angry at the working conditions in the sweat factories advises Jeena to seek compensation. Qaiser sees this as a way to pay up the mortgage, Jeena deals with the dilemma – "Is 'trading injuries' the price she has to pay to save their house?"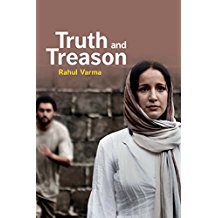 Drama
Truth and Treason
Toronto: Mawenzi House, 2017.
PS8593 .A74 T78 2017
Publisher's Synopsis (from its website)
It is 2007, and Iraq is roiling under the American occupation. Fractured by warring political factions, threatened by Islamic fundamentalism, preyed on by American industrialists, it is a place where the cry of a dying child often goes unheard. Against this backdrop, the Americans prepare to host the Conference for Democracy and the Salvation of Iraq, a glittering assembly of powerful Iraqis and Americans. One day, at the checkpoint in front of the conference, a little girl called Ghazal Ahad in search of her father is shot by an unidentified American soldier.
As the conference unfolds, American commanders struggle to contain the fallout from the "incident." Nonetheless, a Sheikh declares a fatwa, the Iraqi prime minister finds his government threatened, and the commander in charge, Hektor, who harbors a secret past, is forced to protect both the army and himself. At the centre of this chaos unfolds an intensely private drama of grief, revenge and forgiveness. As the turmoil tightens around them, we are led to question not only what comprises "war" and "terror," but how, where and by whom the real "war on terror" is fought…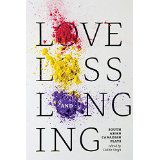 Anthology (Drama)
Love, Loss, and Longing: South Asian Canadian Plays
Varma, Rahul. "Bhopal." In Love, Loss, and Longing: South Asian Canadian Plays, edited by Dalbir Singh. Toronto: Playwrights Canada Press, 2015, [101]-180.
PS8315.1 .L68 2015
Anthology (Drama)
"Job Stealer" and, "Isolated Incident" In Saclit Drama: Plays by South Asian Canadians, edited by Uma Parameswaran. Bangalore: IBH Prakashan, 1996.
PS8307 .S33 1996
Job Stealer co-authored with Ian Lloyd George, and, Helen Vlachos.
Isolated Incident co-authored with Stephen Orlov.
Anthology (Drama)
"No Man's Land." In Canadian Mosaic: 6 Plays, edited by Aviva Ravel. Toronto: Simon & Pierre, 1995.
PS8315 .C35 1995
Synopsis from the Playwrights Guild of Canada website
They left East India for a better life for their daughter, but Qaiser and Jeena are cheated and exploited by employers and landlords; they sacrifice everything, including Jeena's health