Janaath Vijayaseelan is a lifelong resident of the Greater Toronto Area. His parents escaped the civil war in Sri Lanka and his first language at home was Tamil. Vijayaseelan studied at York University and later completed a diploma in computer software engineering at Centennial College. He founded Vijay Publications. In a posting on the TamilCulture website, he describes his debut novel Cross Roads: Pick a Path as a romantic crime thriller.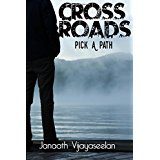 Fiction
Cross Roads: Pick a Path
[Toronto?]: Janaathpublications.com, 2015.
[Markham, ON?]: Vijay Publications, 2018- e-version
Synopsis (From Vijay Publications website)
Sometimes when everything is going the right way, it is easy to get comfortable. Whether it was his fault or not, that is exactly what happened to Arrun Durai. A orphaned child from Chennai, India who went on to be adopted and raised by an independent woman in Toronto, Canada. He grew up alongside other children, also orphaned from India.
As per norm of society he got educated, attained a job as a software engineer, and even got the girl. Hasini Ravichandran, his sister Rohini's friend from college. The type of woman that will catch all the attention in the room. His first real relationship, and one that he thought he would have the opportunity to cherish for the rest of his life.
Cross roads often come at the most unexpected points in ones life. Just as it did for Arrun when Hasini suddenly parted ways from his life. Sending him into a whirlwind of unexpected changes. Drug and alcohol abuse became a part of his life which eventually led to the night he came across Marona Duranji, a notorious leader of a criminal organization based out of India. In a blink of an eye, a common software engineer found himself back home in India, but now as a member of the criminal world.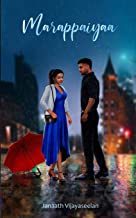 Fiction
Marappaiyaa
[Markham, ON?]: Vijay Publications, 2021.
Publisher's Synopsis (From its website)
For Aathi, meeting Diya was love at first sight. No matter how hard he tried, though, life always got in the way of his attempts to deepen the relationship. So he cherished their friendship and resigned himself to the fate of never having the woman he loved.
Until Fate changed its mind…
An unexpected illness alters the course of his life forever. Diya walks back into his life after nearly a decade apart, but Aathi won't remember it when he wakes tomorrow. Is he doomed to lose her over and over again? Or will the pair that never fell out of love find a way against all odds? Can happily ever after survive their pasts and bring them the future they've always dreamed of?