Hoa Nguyen was born in the Mekong Delta near Saigon and raised in the Washington, D.C. area.  She studied poetics and earned an MFA at New College of California in San Francisco.  In addition to four major poetry collections, Nguyen has also produced a considerable number of chapbooks and booklets and her poetry has been widely anthologized.  Nguyen now lives in Toronto, Ontario where she teaches poetics privately at Toronto Metropolitan University.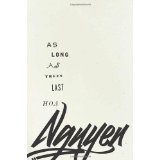 Poetry
As Long As Trees Last
Seattle: Wave Books, 2012.
PS3614 .G88 L66 2012
Publisher's Synopsis (From its website)
Grounded in the present tense—in the dailiness of politics and domesticity, citizenship and femaleness—Nguyen's loose, everyday language performs a hook and snare on the ungraspable reality of 21st-century America. In the nearly egoless space of these chiseled yet spacious poems, an extraordinarily clear-eyed poet claims her stakes.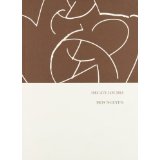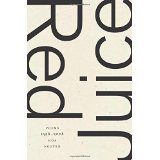 Poetry
Red Juice: Poems 1998-2008
Seattle: Wave Books, 2014.
PS3614 .G88 A6 2014
Publisher's Synopsis (From its website)
Red Juice represents a decade of poems written roughly between 1998 and 2008, previously only available in small-run handmade chapbooks, journals, and out-of-print books. This collection of early poems by Vietnamese-American Hoa Nguyen showcases her feminist Ecopoetics and unique style, all lyrical in the post-modern tradition. Nguyen's poems are swift, conversational, playful, funny, angry, fully present and self-aware.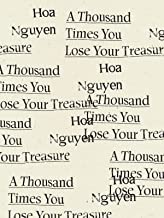 Poetry
A Thousand Times You Lose Your Treasure
Seattle: Wave Books, 2021.
ebook PS3614.G88 T48 2021 (Access restricted to TMU community members)
print copy on order
Publisher's Synopsis (From its website)
A poetic meditation on historical, personal, and cultural pressures pre- and post-"Fall-of-Saigon" with verse biography on the poet's mother, Diệp Anh Nguyễn, a stunt motorcyclist in an all-women Vietnamese circus troupe. Multilayered, plaintive, and provocative, the poems in A Thousand Times You Lose Your Treasure are alive with archive and inhabit histories. By turns lyrical and unsettling, Hoa Nguyen's poetry sings of language and loss; dialogues with time, myth and place; and communes with past and future ghosts.
Awards and Honours
2021 Governor General's Literary Award, Poetry, English language (Finalist)
2021 National Book Award [USA] (Finalist)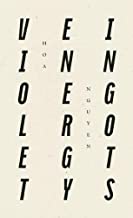 Poetry
Violet Energy Ingots
Seattle: Wave Books, 2016.
PS3614.G88 A6 2016
Publisher's Synopsis (From its website)
The poems in Violet Energy Ingots contain a sense of dis-ease, rupture, things frayed, and grief—as love shimmers the edges. Ryo Yamaguchi describes Nguyen's writing as "a kind of stuttering with intelligences, impressions, and emotions flaring up as the words find their pathways." As grounded in the earth as in the stars, her poems are reminders of the possibilities of contemplation in every space and moment.
Awards and Honours
2017 Griffin Poetry Prize, Canada (Finalist)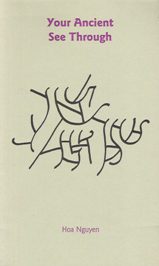 Poetry
Your Ancient See Through
[Honolulu]: Subpress Collective, 2001.
Selected Criticism and Interpretation
Nguyen, Hoa. "Interview With Hoa Nguyen." By Joshua Marie Wilkinson. In Baik, Cristiana, & Andy Fitch, eds. The Letter Machine Book of Interviews. Tucson, AZ: Letter Machine Editions, 2015, 226-237.
PS225 .L488 2015