Poet, anthologist and critic, Lien Chao was born in China and came to Canada in 1984 to study Canadian literature. She eventually completed both M.A. and Ph.D. degrees at York University. Her Ph.D. dissertation is an examination of Chinese-Canadian literature and it formed the basis for her book of literary criticism Beyond Silence. Chao continues to live in Toronto.

Poetry
Maples and the Stream: A Narrative Poem
Toronto: TSAR, 1997.
Publisher's Synopsis
This long narrative poem in English and Chinese follows one woman's journey from China to Canada over four decades. In these pages the two languages sit side by side, mirroring each other, each telling a tale that alternates between confusion and despair and hopes and dreams. Lien Chao depicts the struggle of a generation in its persistent search for freedom and for free artistic expression.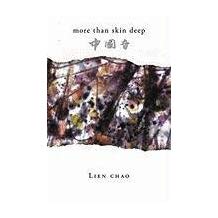 Poetry
More Than Skin Deep
Bilingual edition: Chinese and English.
Toronto: TSAR, 2004.
Publisher's Synopsis
In these poems, created in both English and Chinese, Lien Chao evokes the lives of Asian Canadians in all their diversity and depth, as she reflects on the issues of identity, assimilation and language.
These issues occur in the very act of confronting the two very different languages—Chinese and English—with each other, so that that confrontation itself becomes a metaphor for adaptation and conflict of cultures in Canada.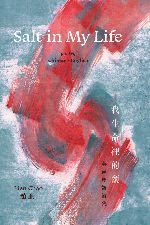 Poetry
Salt in My Life
Toronto: Mawenzi House, 2020.
Publisher's Synopsis
In her latest collection of poetry, Lien Chao covers a wider terrain of forms and styles to include symphonic lyrics, reflective travelogues, and multimedia-poetic stage performance. Sound and vision blend across the collection with a sense of textual fluidity, connecting her physical and emotional journeys as she strives for inner peace.

Fiction (Short stories)
The Chinese Knot: And Other Stories
Toronto: TSAR, 2008.
PS8555 .H3955 C44 2008
Publisher's Synopsis
In Chinatown and mixed neighbourhoods, in condos and tenements, in public parks and in college, the protagonists of these stories find love, face loneliness, confront family crises, and overcome racism as they evolve and grow in this exciting, ever-changing multicultural society.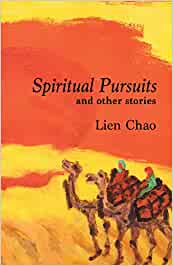 Fiction (Short stories)
Spiritual Pursuits and Other Stories
Toronto: Mawenzi House, 2023.
forthcoming
Publisher's Synopsis (From its website)
These five long stories, set in multi-ethnic Toronto, explore contemporary Chinese living in Canada. How can Chinese artists, brought up in the brush-painting traditions of China, find a living in Canada? How do they relate to the current lucrative art market of their native country? Two of the stories look in detail at strategies of survival by recently retired women. Chinese cuisine is integral to the lives described.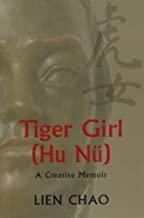 Non-fiction (Memoir)
Tiger Girl = Hu Nü: A Creative Memoir
Toronto: TSAR, 2001.
HQ1767 .C435 2001
Publisher's Synopsis (From its website)
A gripping creative memoir of growing up in Mao's China in the latter part of the twentieth century.

Non-fiction
Beyond Silence: Chinese Canadian Literature in English
Toronto: TSAR, 1997.
PS8089.5 .C47 C52 1997
Publisher's Synopsis
This study of the literary output in English by Chinese Canadians begins with the 130-year history of the community in Canada to consider first how institutional racism and neglect contributed to its collective silence in mainstream media, history, and mythology; since the 1970s a fully developed Chinese literary consciousness and historical awareness have emerged in the country.
Awards and Honours
1997 Gabrielle Roy Prize for criticism (Winner)