Renée Sarojini Saklikar was born in India and moved with her family to Canada when she was a young child. Her family lived in many parts of Canada. Saklikar earned a B.A. in English literature and an LL.B. from the University of British Columbia in 1990. In 2010 she graduated from Simon Fraser University's The Writer's Studio. Saklikar was the inaugural poet laureate of Surrey, B.C. She taught creative writing at Simon Fraser University and Vancouver Community College.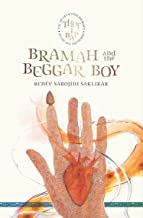 Poetry
Bramah and the Beggar Boy
Gibsons, BC: blewointment, an imprint of Nightwood Editions, 2021.
Series: The Heart of This Journey Bears All Patterns (THOT J BAP)
e-book available to members of the university community
Publisher's Synopsis (From its website)
One afternoon, in an old house in an abandoned village on the outskirts of Perimeter, in the place they call Pacifica, Bramah and the beggar boy find fragments of an ancient text in an oak box. Hunched over scraps of parchment and broken computer disks, they blow the dust off a cover, and so our story begins.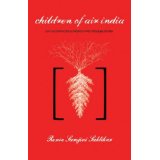 Poetry
Children of Air India: Un/authorized Exhibits and Interjections
Gibsons, B.C.: Nightwood Editions, 2013.
PS8637 .A52 C45 2013
Publisher's Synopsis
Children of Air India is a series of elegiac sequences exploring the nature of individual loss, situated within public trauma. This collections breaks new ground in its approach to the saga that is Canada/Air India, an event and its aftermath that is both over-reported and under-represented in our national psyche.
Awards and Honours
2014 Dorothy Livesay Poetry Prize (BC Book Prizes) (Finalist)
2014 Canadian Authors Association Poetry Prize (Winner)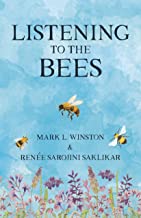 Poetry and Prose
Listening to the Bees
Mark L. Winston, and Renée Sarojini Saklikar.
Gibsons, BC: Nightwood Editions, 2018. [distributed by Harbour Publishing]
Publisher's Synopsis
Listening to the Bees is a collaborative exploration by two writers to illuminate the most profound human questions: Who are we? Who do we want to be in the world?
Through the distinct but complementary lenses of science and poetry, Mark Winston and Renée Saklikar reflect on the tension of being an individual living in a society, and about the devastation wrought by overly intensive management of agricultural and urban habitats.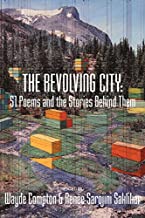 Anthology
The Revolving City: 51 Poems and the Stories Behind Them
Edited by Wayde Compton and Renée Sarojini Saklikar.
Vancouver: Anvil Press, 2015.
Includes poems by Saklakar, Phinder Dulai, Mercedes Eng, Ray Hsu, Rahat Kurd, Sonnet L'Abbé, Fiona Tinwei Lam, Evelyn Lau, Fred Wah, Rita Wong, and Changming Yuan.
Awards and Honours
2016 City of Vancouver Book Award (Finalist)