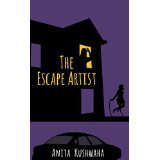 Fiction (Novella)
The Escape Artist
Toronto: Quattro Books, 2015.
PS8621 .U839 E83 2015

Publisher's Synopsis (from its website)
The Escape Artist is the story of Nisha, a nine-year-old Indian-Canadian girl whose vivid imagination keeps her entertained in the loneliness she experiences as an only child and one of the few children in her neighbourhood. After her grandmother dies, her aunt Neela comes to live with Nisha and her parents. Neela suffers from severe post-traumatic stress disorder after having witnessed the death of her father when she was a girl. Neela and Nisha bond over their active imaginations, dreaming up adventures together in the room Neela all but refuses to leave – until an unexpected emergency.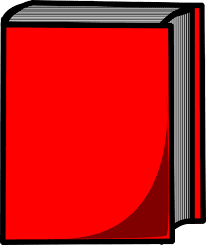 Fiction
For the Love of Cupcakes
[Unknown]: Take Two Publishing, 2013.
Synopsis (from author's website)
Priya Patel has wanted to become a baker since the first time she saw the light of her Easy Bake Oven. So when she finally has the courage to leave the job from hell to start her own cupcakery, she enlists the help of her husband Arj and best friend Mae and is determined to let nothing stop her.
However, just as much as Priya wants to succeed, someone else will stop at nothing to see her fail. When things begin to suspiciously go wrong, Priya must figure out fast who is behind it all before her cupcakery becomes nothing but a distant memory. With everyone a suspect and fingers pointing in all directions, fights ensue, friendships are tested and a marriage hangs in the balance, all while Priya clings on to a dream that might cost her everything. …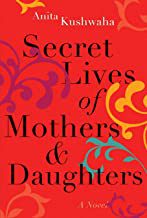 Fiction
Secret Lives of Mothers & Daughters: A Novel
Toronto: Harper Avenue, 2020.
Publisher's Synopsis (from its website)
A breathtaking novel about the ties that bind mothers and daughters together and the secrets that tear them apart.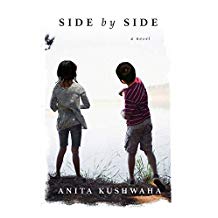 Fiction
Side by Side
Toronto: Inanna Publications, 2018.
PSS8621 .U839 S53 2018
Publisher's Synopsis (from its website)
Kavita Gupta is a woman in transition. When her troubled older brother, Sunil, disappears, she does everything in her power to find him, convinced that she can save him. Ten days later, the police arrive at her door to inform her that Sunil's body has been found. Her world is devastated. She finds herself in crisis mode, trying to keep the pieces of her life from falling apart even more. As she tries to cope with her loss, the support system around her begins to unravel. Her parents' uneasy marriage seems more precarious. Her health is failing as her unprocessed trauma develops into more sinister conditions. Her marriage suffers as her husband is unable to relate to her loss. She bears her burden alone, but after hitting her lowest point, she knows she needs to find a better way of coping. Desperate for connection, she reaches out to a bereavement group, where she meets Hawthorn, a free-spirited young man with whom she discovers a deep connection through pain. After being blindsided by a devastating marital betrayal, she wonders if a fresh start is possible in the wake of tragedy. Will she escape her problems and start over? Or will she face the challenges of rebuilding the life she already has? Side by Side is a story about loss, growth and the search for meaning in the wake of tragedy, illuminated through one woman's journey from harm to care.
Awards and Honours
2019 Independent Publisher Book Awards–Multicultural Fiction (Silver medal tie)