Yasmin Ladha was born in Mwanza, Tanzania and immigrated to Canada in 1978. She completed a B.A. and an M.A. (1993) in English at the University of Calgary. Her thesis, Circum the Gesture, is a collection of eleven creative writing pieces in multiple genres that play with the notion of immigrant woman as a nomad. When Women Dancing on Rooftops, her second book of short stories, was published in 1997, Ladha was living in Chonbuk, Korea. She has taught English in the liberal studies program at the Alberta College of Art and Design but now lives in Muscat, Oman. Her story "Coca-Cola and Cowboys" was awarded first prize in a CBC Radio short story competition in 2005.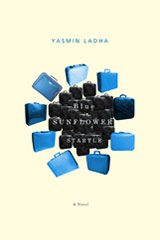 Fiction
Blue Sunflower Startle: A Novel
Calgary: Freehand Books, 2010.
PS8573 .A2798 B58 2010
Publisher's Synopsis
In the early 1960s, a young girl and her brother move to their grandparents' flourmill in Dodoma in newly-independent Tanzania. Her grandfather bellows his love for East Africa, where he and other Indian merchants have thrived. But the ground is shiftin. President Nyerere is calling for the widespread nationalization of property. … Years later, the girl and family immigrate to Calgary, Alberta and she begins a love affair with the prairies.

Fiction (Short stories)
Lion's Granddaughter and Other Stories
Edmonton: NeWest Press, 1992.
Publisher's Synopsis
In Lion's Granddaughter and Other Stories, Yasmin Ladha integrates the wisdom of her Indian-Muslim heritage and her experience as a Canadian immigrant in a rich and colourfully woven collection of stories which celebrate the female spirit.
Awards and Honours
1993 Howard O'Hagan Award for Short Fiction-Alberta Literary Awards (Writers' Guild of Alberta)(Finalist)
Fiction (Short stories)
Women Dancing on Rooftops : Bring Your Belly Close
Toronto: TSAR, 1997.
Publisher's Synopsis
Poetry (Chapbook)
Bridal Hands on the Maple
Calgary: Second Wednesday Press, 1992.
Folded in accordion format.
Limited ed. of 200 numbered copies.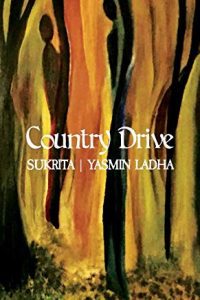 Poetry
Country Drive
Co-author: Sukita.
Illustrator: Anandana Kapur.
[India]: Red River Press, 2017.
Publisher's Synopsis (From its website)
Country Drive is a poetic meditation, a journey and a dialogue across time and space between Sukrita and Yasmin Ladha. Their differences are undercut by their familiarity, their love for the country they were born in, Kenya, and their travels to each others' homelands, India and Canada. The result is a unique collection of poems, at once, illuminating, life-affirming and provocative.