Angela Misri is a Toronto-based author who was born in England to parents from Kashmir in South Asia. Her detective fiction featuring Portia Adams was inspired by the fictional detectives Sherlock Holmes, Nancy Drew and Hercule Poirot. The first three Portia Adams books were written for a young adult audience. With the fourth and subsequent volumes, Portia Adams' adventures are geared to adult readers. Misri has Master degree in Journalism from the University of Western Ontario and worked at CBC as a journalist. In addition to writing fiction, Misri develops websites, does freelance work and teaches journalism at Toronto Metropolitan University.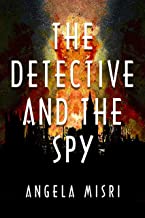 Fiction
The Detective and the Spy
Toronto: Cormorant Press, 2020.
Publisher's Synopsis (From its website)
It's taken years, but Portia Adams (22) has found an outlet for her obsessive curiosity as the consulting detective of 221 Baker Street, like her grandfathers before her. Scotland Yard taps her for their trickiest crimes, she's in her last year of law school and finally things are heating up between Portia and her downstairs tenant, Constable Brian Dawes. But a bomb planted at a crime scene destroys everything she has fought so hard to establish.​
She wakes up to a world she can't communicate with, the sounds around her dulled and unintelligible and the words that come out of her mouth are garbled and incomprehensible. Brian was hurt in other ways, the burns on his hands and arms causing pain that makes him turn to the opium dens Sherlock Holmes was also known to frequent.​
The bomber continues to wreak havoc all over London but no one will work with Portia – everyone from her allies at the Yard to the public itself dismisses the young detective as damaged goods. To make matters worse, a rabid spymaster at MI6 believes she's involved in the bombings and Portia finds herself on the run having to relearn her skills in a deafeningly silent world.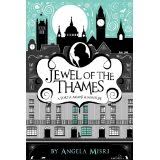 Fiction (Young adult)
Jewel of the Thames: A Portia Adams Adventure
[Halifax, N.S.]: Fierce Ink Press, 2014.
Portia Adams Adventures, Book 1
PS8626 .I827 J49 2014
Publisher's Synopsis (From its website)
Set against the background of 1930s England, Jewel of the Thames introduces Portia Adams, a budding detective with an interesting — and somewhat mysterious — heritage. Nineteen-year-old Portia Adams has always been inquisitive. There's nothing she likes better than working her way through a mystery. When her mother dies, Portia puzzles over why she was left in the care of the extravagant Mrs. Jones but doesn't have long to dwell on it before she is promptly whisked from Toronto to London by her new guardian. Once there Portia discovers that she has inherited 221 Baker Street — the former offices of Sherlock Holmes and Dr. Watson.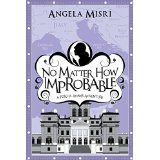 Fiction (Young adult)
No Matter How Improbable: A Portia Adams Adventure
[Halifax, N.S.]: Fierce Ink Press, 2016.
[North Charlston, SC: CreateSpace, 2017.]
Portia Adams Adventures, Book 3
PS8626 .I827 N626 2017
Publisher's Synopsis
Be careful what you wish for.
A certain amount of celebrity is inevitable when you're Sherlock Holmes's granddaughter, especially when you're also a consulting detective. But for Portia Adams, it's getting to be a little much. She decides to escape the rabid London press by chasing a case all the way to Italy.
When she gets back, it seems that the media frenzy has finally run its course — but now she's got bigger things to worry about. Sherlock Holmes is missing, his apartment burned to the ground. Her boyfriend, Gavin Whitaker, is acting strangely and spending too much time with unsavory people. And as if that weren't enough, her best friend Brian isn't speaking to her.
Can Portia right all that has happened in her brief absence or will she lose someone she loves to the gray London streets?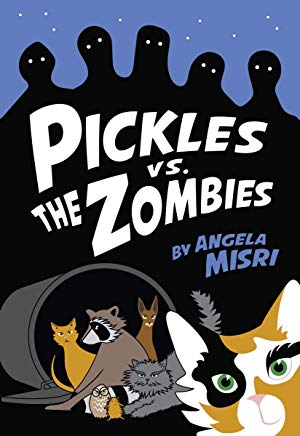 Fiction (Juvenile)
Pickles Vs. the Zombies
Toronto: DCB, an Imprint of Cormorant Books, 2019.
Series: Tails from the Apocalypse.
Publisher's Synopsis
The comfortable life of Pickles, the calico housecat, is turned upside down when humans succumb to a zombie apocalypse. She doesn't know where her "pet" – human child Connor – has gone, only that there are zombies everywhere.
Determined to find Connor, Pickles sets off with her cat friends and a streetwise raccoon, exploring a world she has only seen through a window. Fending off human zombies, street cats from the wrong side of the track, and a fearsome gang of chipmunks, Pickles and her crew search for remnants of human society.
Awards and Honours
2020-21 Hackmatack Children's Choice Book Award — English fiction (Winner)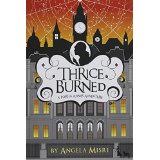 Fiction (Young adult)
Thrice Burned: A Portia Adams Adventure
[Halifax, N.S.]: Fierce Ink Press, 2015.
[North Charleston, SC: CreateSpace, 2017]
Portia Adams Adventures, Book 2
PS8626 .I827 T47 2017
Publisher's Synopsis (From its website)
As a diversion, Portia throws herself into work and continues to consult with Scotland Yard on their hard-to-crack cases, including a brazen theft that the perpetrator boasted about before it took place, as well as the disappearance of prostitutes. While on the trail of an arsonist she meets Annie, a resourceful reporter. They strike up a friendship and Annie starts to report on "P.C. Adams", the consulting detective keeping London safe, but she promises to keep Portia's true identity secret. Neighbor Constable Brian Dawes takes a shine to Annie just as Portia starts to question her own feelings for him. At the same time Portia attracts the attention of Gavin Whitaker, a medical student and her intellectual equal. He may just be the distraction she needs.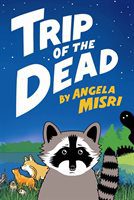 Fiction (Juvenile)
Trip of the Dead
Toronto: DCB, an Imprint of Cormorant Books, 2021.
Series: Tails from the Apocalypse.
Publisher's Synopsis (From its website)
Trip, the clumsy but streetwise raccoon, has managed to survive the zombie apocalypse with the help of animal friends and a few kind humans. But he can't help but notice one thing: he's the only raccoon in his crew. In fact, he's the only raccoon he's seen in ages.
Where have all the raccoons gone?
The answer to that question is scarier than any zombie hoard. People have discovered that raccoons are more than just rodents who knock over their garbage bins; they might be a tool for ending zombie-ism.
And that is bad news for raccoons.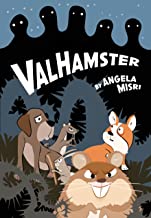 Fiction (Juvenile)
ValHamster
Toronto: DCB, 2022.
Series: Tails from the Apocalypse.
Publisher's Synopsis (From its website)
Being the greatest zombie fighter of all time is a lot for one animal, but Emmy's the perfect hamster for the job. Fire, rage, and fury are her weapons of choice and woe to the undead human who crosses her path. That is, until the mammals she lives with invite a weasel, of all creatures, to join their camp. This unthinkable betrayal reminds Emmy that letting friends into your heart is always a mistake.
A lone warrior at her core, Emmy takes this opportunity to leave on a solo mission to rid the world of zombies once and for all. But, to her dismay, she seems to attract every helpless animal possible — humans, rabbits, dogs, bears, you name it. When Emmy finally shakes her companions, she discovers that being alone and unloved is a fate worse than death. Maybe loving those animals is what gave her the courage to fight zombies in the first place.