Omar El Akkad is an award winning investigative journalist and novelist. He was born in Cairo, Egypt, and grew up in Dohar, Qatar prior to moving to Canada. El Akkad is The Globe and Mail's Western United States reporter, based in Portland, Oregon. El Akkad is a graduate of Queen's University.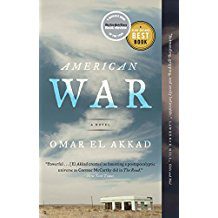 Fiction
American War
Toronto: McClelland & Stewart, 2017.
PS8609 .L25 A64 2017
Publisher's Synopsis (From its website)
An audacious and powerful debut novel: a second American Civil War, a devastating plague, and one family caught deep in the middle—a story that asks what might happen if America were to turn its most devastating policies and deadly weapons upon itself.
Sarat Chestnut, born in Louisiana, is only six when the Second American Civil War breaks out in 2074. But even she knows that oil is outlawed, that Louisiana is half underwater, that unmanned drones fill the sky. And when her father is killed and her family is forced into Camp Patience for displaced persons, she quickly begins to be shaped by her particular time and place until, finally, through the influence of a mysterious functionary, she is turned into a deadly instrument of war. Telling her story is her nephew, Benjamin Chestnut, born during war as one of the Miraculous Generation and now an old man confronting the dark secret of his past — his family's role in the conflict and, in particular, that of his aunt, a woman who saved his life while destroying untold others.
Awards and Honours
2018 CBC Canada Reads 2018 (Finalist)
2018 Amazon Canada First Novel Award (Shortlist)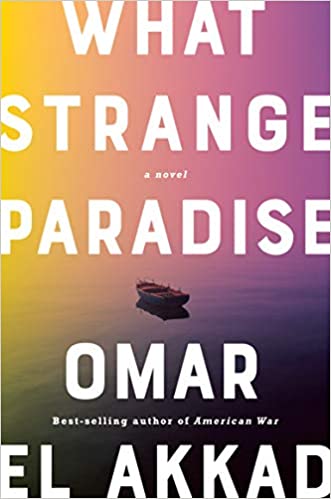 Fiction
What Strange Paradise
Toronto: McClelland & Stewart, 2021.
Forthcoming July 2021
Publisher's Synopsis (From its website)
More bodies have washed up on the shores of a small island. Another over-filled, ill-equipped, dilapidated ship has sunk under the weight of its too many passengers: Syrians, Ethiopians, Egyptians, Lebanese, Palestinians, all of them desperate to escape untenable lives in their homelands. And only one has made the passage: nine-year-old Amir, a Syrian boy who has the good fortune to fall into the hands not of the officials but of Vanna: a teenage girl, native to the island, who lives inside her own sense of homelessness in a place and among people she has come to disdain. And though she and the boy are complete strangers, though they don't speak a common language, she determines to do whatever it takes to save him.
In alternating chapters, we learn the story of the boy's life and how he came to be on the boat; and we follow the girl and boy as they make their way toward a vision of safety. But as the novel unfurls, we begin to understand that this is not merely the story of two children finding their way through a hostile world, it is the story of our collective moment in this time: of empathy and indifference, of hope and despair–and of the way each of those things can blind us to reality, or guide us to a better one.