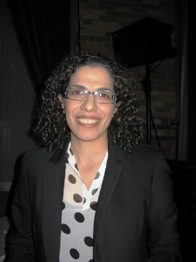 Sonia Saikaley's poetry and short stories have appeared in several anthologies. A graduate of the University of Ottawa and the Humber School for Writers, she now lives in her hometown of Ottawa, Ontario, near her large Lebanese family. In the past, she has worked as an English teacher in Japan. Samantha's Sandwich Shop is her first book for children. It is illustrated by Nathan Fréchette and will be published in the fall of 2021.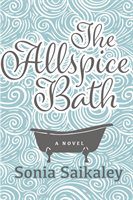 Fiction
The Allspice Bath
Toronto: Inanna, 2019.
PS8637 .A4495 A75 2019
Publisher's Synopsis
It is 1970. The evergreens are thick with snow despite it being the month of April. In an Ottawa hospital, another daughter is born to the Azar family. The parents are from Kfar-michki, a village in Lebanon but their daughters were born in Canada. Four daughters, to be precise. No sons. Youssef is the domineering father. Samira is the quiescent mother. Rima, Katrina and Mona are the traditional daughters. Then there is Adele, the newest member. "You should've been born a boy," Samira whispers to Adele shortly after her entrance into the world. As she grows, Adele learns there are certain rules Lebanese girls must follow in order to be good daughters. First off, they must learn to cook, master housework, learn Arabic and follow the traditions of their culture. Above all, they must save themselves for marriage. But Adele dreams of being an artist. When she is accepted to the University of Toronto, this is her chance to have a life outside the confines of her strict upbringing. But can she defy her father?
When Youssef surprises her with a family trip to her ancestral home, Adele is excited about the journey. In Lebanon, she meets Elias. He is handsome and intelligent and Adele develops feelings for him until Elias confides to her that her unexpected meeting with him was actually a well-devised plan that is both deceitful and shocking.Will this unravel the binding threads of this close-knit Lebanese family? Crisscrossing between Ottawa, Toronto and Lebanon, The Allspice Bath is a bold story about the cultural gap and the immigrant experience.
Awards and Honours
2020 International Book Awards–Multicultural Fiction (Winner)
2020 Ottawa Book Awards, English Fiction (Finalist)

Fiction
The Lebanese Dishwasher
Toronto: Quattro Books, 2012.
PS8637 .A4495 L42 2012
Publisher's Synopsis
Amir Radi hates washing dishes. When he left Beirut, with a tightly grasped suitcase, he hadn't expected he'd end up at a Middle-Eastern restaurant with old cooks and dirty dishes. Amir knows his immigrant dream has somehow drowned in foamy dishwater. But one night, he meets Rami and begins to feel less isolated, more hopeful, and closer to overcoming a tragic time in his childhood, something he had tried to leave in Beirut. Set in Montreal and Lebanon, The Lebanese Dishwasher tells the story of one man's struggle with his past and self-acceptance while burdened with culture and obligation.
Awards and Honours
2012 Ken Klonsky Novella Award (Co-winner)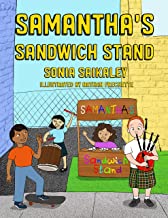 Fiction (Juvenile, Picture book)
Samantha's Sandwich Stand
Illustrated by Nathan Fréchette.
: Renaissance Press, 2021. (forthcoming fall 2021)
Publisher's Synopsis (From its website)
Samantha is bored. It is summer and her friends are on vacation. When she sees a lemonade stand, she wants to open one but her father convinces her to sell something different: her mother's homemade Lebanese cream cheese and cucumber pita sandwiches. But can she convince others that her sandwich treat is just as refreshing and delicious as lemonade? When her friends return from their holidays and offer to help her, along with a very hungry eagle, will customers finally come and buy her sandwiches? Samantha's Sandwich Stand is an inspiring story about believing in yourself, accepting help from others when something doesn't succeed at first, and celebrating each other's differences.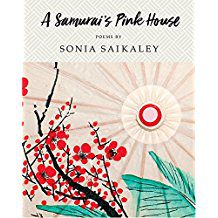 Poetry
A Samurai's Pink House: Poems
Toronto: Inanna Publications and Education, 2017.
PS8637 .A495 S24 2017
Publisher's Synopsis (From its website)
The poems in A Samurai's Pink House are threaded with the transformation of the seasons from Matsuo Basho's travels to a love affair between a kabuki cross-dresser and a lonely geisha and the struggles of women in ancient and modern-day Japan. The collection takes the reader on a journey through the fascinating culture of Japan with graceful and accessible language. A sensuous, powerful and beautiful collection that moves across rice fields, tea houses, cherry orchards and narrow alleys where characters, in different stages of life, strive to find identity, peace and love.

Poetry
Turkish Delight, Montreal Winter
Toronto: TSAR, 2012.
PS8637 .A4495 T87 2012
Publisher's Synopsis (From its website)
Turkish Delight, Montreal Winter takes the reader from Lebanon's olive groves to Montreal's frigid winters and underground malls. These closely connected poems present a narrative threaded with the rich traditions of the Middle East, from its dazzling varied food to its bustling Arabian marketplaces and passionate politics.