Nazneen Sadiq was born in Srinagar, Kashmir and studied philosophy and literature at Punjab University before she emigrated to Canada in 1964. Sadiq lives in Thornhill, Ontario and is perhaps best known as a writer of young adult or adolescent fiction. She also writes fiction for adults and poetry.  Her most recent books have been issued under the name Nazneen Sheikh, including two autobiographic works, Tea and Pomegranates (2005) and Moon Over Marakkech (2010).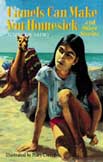 Fiction (Juvenile)
Camels Can Make You Homesick and Other Stories
Illustrated by Mary Cserepy.
Toronto: Lorimer, 1985.
Publisher's Synopsis (From its website)
Growing up can be difficult and confusing for anyone—especially if you're growing up in two cultures at the same time.
The five stories in this book examine both the harmonies and dissonances of growing up Canadian and East Indian….
Awards and Honours
1985 Canadian Children's Book Centre Our Choice Selection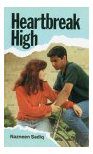 Fiction (Juvenile)
Heartbreak High
Toronto: J. Lorimer, 1988.
Publisher's Synopsis (From its website)
Rachel and Tariq are high school students who are crazy about each other. Rachel is Jewish and Tariq is Muslim, and they find themselves fighting with their parents and even with each other.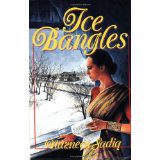 Fiction
Ice Bangles
Toronto: James Lorimer, 1988.
PS8587 .A239 I2 1988
Publisher's Synopsis
As a young bride, Naila Siraj arrives in Toronto from Pakistan with four suitcases of saris. She has left her parents' wealthy home in Karachi for a cramped downtown apartment with a hide-a-bed. Ice Bangles is the story of Naila's adventures as she attempts to adjust to Canadian life.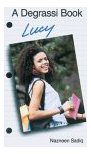 Fiction (Juvenile)
Lucy
Toronto: Lorimer, 1989.
Based on characters and stories from the TV series Degrassi Junior High.
Publisher's Synopsis (From its website)
Lucy knows she's a bit on the wild side—she likes to take risks and shock her friends—but that's what being a teenager is all about. Anyway, Lucy also knows that everyone at Degrassi thinks she's pretty cool.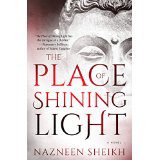 Fiction
The Place of Shining Light
Nazneen Sheikh.
Toronto: House of Anansi, 2015.
Publisher's Synopsis (From its website)
Three men race against time to take possession of a sacred 5,000-year-old Buddhist sculpture: Khalid, a leading Pakistani antiquities dealer, arranges for the illegal importation of the statue from neighbouring Afghanistan. Ghalib, a wealthy art collector with political aspirations, has purchased the statue for his private collection. Adeel, a highly recommended ex-military officer, is hired by Khalid to transport the sculpture to its final destination.
When Adeel first views the statue in a cave in Bamiyan — known as "the place of shining light" — he has a profound spiritual reaction and decides to steal the sculpture for himself. When Khalid and Ghalib realize their prized possession is missing, they conspire to do whatever it takes to have it returned — before it's lost forever.
Taking readers on a wild journey from the valleys of Afghanistan, to the magical mountain kingdoms of Northern Pakistan, and the diplomatic enclaves of Islamabad, The Place of Shining Light is a riveting and timely story of art, war, greed, and spirituality.
Selected Criticism and Interpetation
Jones, Raymond E., and Jon C. Stott. Canadian Children's Books: A Critical Guide to Authors and Illustrators. Don Mills, Ont.: Oxford University Press, 2000.
PS8081 .S86 2000