Ahmad Danny Ramadan was born in Damascus, Syria and lived in Lebanon prior to immigrating to Canada in 2014 as a refugee. While living in Lebanon, he wrote articles for the Washington Post about the Syrian civil war from the paper's Beirut office. Now living in Vancouver, Ramadan is the outreach co-ordinator of QMUNITY, British Columbia's Queer Resource Centre. His TEDx speech The Refugee Tree was published on YouTube.ca on March 9, 2017. Writing as Danny Ramadan, the author has also written a juvenile picture book. Ramadan earned an MFA in Creative Writing from the University of British Columbia. His second novel, The Foghorn Echoes, is scheduled for publication by Penguin Canada in the summer of 2022. He is also writing a memoir.

Fiction
The Clothesline Swing
Gibson's, BC: Nightwood Editions, 2017.
PS8635 .A4613 C56 2917
Publisher's Synopsis (From its website)
The Clothesline Swing is a journey through the troublesome aftermath of the Arab Spring. A former Syrian refugee himself, Ramadan unveils an enthralling tale of courage that weaves through the mountains of Syria, the valleys of Lebanon, the encircling seas of Turkey, the heat of Egypt and finally, the hope of a new home in Canada.
Inspired by One Thousand and One Nights, The Clothesline Swing tells the epic story of two lovers anchored to the memory of a dying Syria. One is a Hakawati, a storyteller, keeping life in forward motion by relaying remembered fables to his dying partner. Each night he weaves stories of his childhood in Damascus, of the cruelty he has endured for his sexuality, of leaving home, of war, of his fated meeting with his lover. Meanwhile Death himself, in his dark cloak, shares the house with the two men, eavesdropping on their secrets as he awaits their final undoing.
Awards and Honours
2018 Lambda Literary Award–Gay Fiction (Finalist)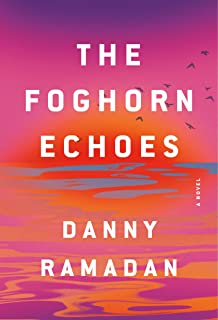 Fiction
The Foghorn Echoes
Toronto: Viking, 2022.
forthcoming August 2022
Publisher's Synopsis
Syria, 2003. A blooming romance leads to a tragic accident when Hussam's father catches him acting on his feelings for his best friend, Wassim. In an instant, the course of their lives is changed forever.
 
Ten years later, Hussam and Wassim are still struggling to find peace and belonging. Sponsored as a refugee by a controlling older man, Hussam is living an openly gay life in Vancouver, where he attempts to quiet his demons with sex, drugs, and alcohol. Wassim is living on the streets of Damascus, having abandoned a wife and child and a charade he could no longer keep up. Taking shelter in a deserted villa, he unearths the previous owner's buried secrets while reckoning with his own.
 
The past continues to reverberate through the present as Hussam and Wassim come face to face with heartache, history, drag queens, border guards, and ghosts both literal and figurative.
 
Masterfully crafted and richly detailed, The Foghorn Echoes is a gripping novel about how to carve out home in the midst of war, and how to move forward when the war is within yourself.
Awards and Honours
2023 Lambda Literary Awards–Gay Fiction (Finalist)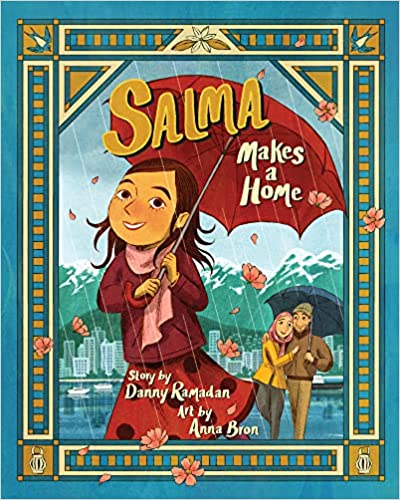 Fiction (Juvenile, Chapter book)
Salma Makes a Home
Story by Danny Ramadan.
Art by Anna Bron.
Toronto: Annick Press, 2023.
forthcoming May 2023
Publisher's Synopsis (From its website)
After a year, eleven months, and six days apart, Salma's dad is finally joining her family in their new home. Salma is so happy to see her baba–but she's also worried. What if he misses Syria so much that he leaves them again? She throws herself into showing him around the city and helping him learn English, but as Baba shares memories of Damascus Salma starts to realize how much she misses Syria, too. Can Salma make space in her heart for two homes? And can Baba?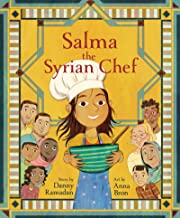 Fiction (Juvenile, Picture book)
Salma the Syrian Chef
Story by Danny Ramadan.
Illustrated by Anna Bron.
Toronto: Annick Press, 2020.
Publisher's Synopsis (From its website)
All Salma wants is to make her mama smile again. Between English classes, job interviews, and missing Papa back in Syria, Mama always seems busy or sad. A homemade Syrian meal might cheer her up, but Salma doesn't know the recipe, or what to call the vegetables in English, or where to find the right spices! Luckily, the staff and other newcomers at the Welcome Center are happy to lend a hand—and a sprinkle of sumac.
With creativity, determination, and charm, Salma brings her new friends together to show Mama that even though things aren't perfect, there is cause for hope and celebration. Syrian culture is beautifully represented through the meal Salma prepares and Anna Bron's vibrant illustrations, while the diverse cast of characters speaks to the power of cultivating community in challenging circumstances.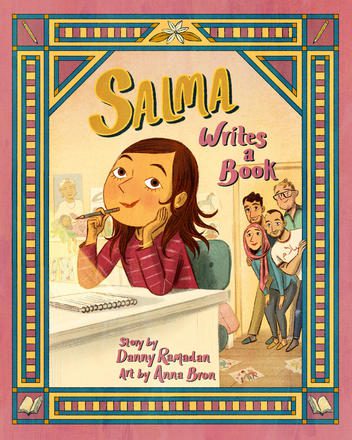 Fiction (Juvenile, Chapter book)
Salma Writes a Book
Story by Danny Ramadan.
Art by Anna Bron.
Toronto: Annick Press, 2023.
forthcoming Oct. 2023
Publisher's Synopsis (From its website)
Salma is going to be a big sister! She's determined to be the best sister ever, so she sets out to write the ultimate guidebook to siblinghood. But the more Salma learns about siblings, the more confused she gets, especially since her mama is fighting with her own brother, Khalou Dawood, about who he loves. Can Salma figure out what it means to be a good sister before the baby arrives?