Catherine Hernandez is a self-described proud queer woman of colour and mom who is dedicated to the development of the Filipino-Canadian artistic community. She grew up in Scarborough, Ontario. Following the production of her first play Singkil in Toronto in 2007, it was nominated for seven Dora Mavor Moore Awards including Outstanding New Play, Independent Division. Hernandez was the artistic director of Sulong Theatre Company that was dedicated to producing theatre by and about women of colour. As the Carlos Bulosan Theatre's Ontario Playwright in Residence in 2010/11, she developed "Eating With Lola," her one-woman puppet show. Hernandez lives in Toronto. At the time of publication of her dystopian novel Crosshairs, Hernandez noted that she is of Filipino, Spanish, Chinese and Indian heritage and is married into the Navajo Nation. The novel Scarborough was made into a film of the same name, with Hernandez writing the screenplay.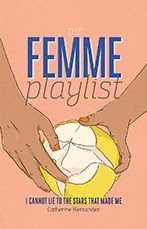 Drama
The Femme Playlist / I Cannot Lie to the Stars That Made Me
Toronto: Playwrights Canada Press, 2018.
PS8615 .E75 A6 2018
Publisher's Synopsis (From its website)
From masturbation to motherhood, body shaming to burlesque, Catherine Hernandez reveals the reality of living as a queer woman of colour. Set to the music of her life, The Femme Playlist shows what it's like to be sexy and proud, slutty and loud, queer and brown.
I Cannot Lie to the Stars That Made Me is an around-the-campfire guide to mourning and healing for women of colour, written after Hernandez and her daughter left an abusive relationship. As a group of women share their stories around a campfire, they pray for each other and give as much strength as their bodies will allow.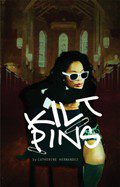 Drama
Kilt Pins
Toronto: Playwrights Canada Press, 2012.
PS8615 .E75 K54 2012
Publisher's Synopsis
In a Catholic high school in Scarborough, Ontario, amidst low-income housing, difficult race relations, and poverty, a young woman struggles to find her sexual identity. In this sincere portrayal of high-school kids pitting the voice of God and thousands of years of scripture against the voice of their own bodies, Kilt Pins cheekily asks "Is your kilt pin up or down?"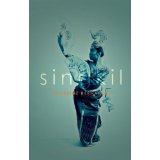 Drama
Singkil
Toronto: Playwrights Canada Press, 2009.
PS8615 .E75 S55 2009
Publisher's Synopsis (From its website)
Set in present-day Scarborough, Singkil tells the story of the Perez family, from the separate lives Mimi's parents led in their native Manila to the lives they adjusted to together once they moved to Canada. Bridging the Perez's past and present is the Singkil, the dance of a Muslim Filipina princess who cleverly escapes the debris left after a violent earthquake. Caught in the relentless grip of the past and forced into the unfamiliar terrain of forgiveness, Mimi must find her own way out of the tangled mess her life has become and gracefully step into a new one, making her way back to the land of the living by facing the mysteries held by the dead. Catherine Hernandez's play illuminates the page with gentle grace, bringing the Perez family to life through the rich steps of the Singkil.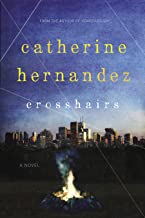 Fiction
Crosshairs
Toronto: HarperAvenue, 2020.
PS8615.E75 C76 2020
Publisher's Synopsis (From its website)
n a terrifyingly familiar near-future, with massive floods that lead to rampant homelessness and devastation, a government-sanctioned regime called the Boots seizes the opportunity to force communities of colour, the disabled and the LGBTQ2S into labour camps in the city of Toronto.
In the shadows, a new hero emerges. After his livelihood and the love of his life are taken away, Kay joins the resistance alongside Bahadur, a transmasculine refugee, and Firuzeh, a headstrong social worker. Guiding them in the use of weapons and close-quarters combat is Beck, a rogue army officer who helps them plan an uprising at a major internationally televised event.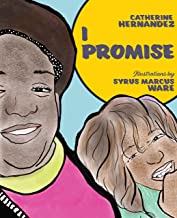 Fiction (Juvenile, Picture book)
I Promise
Illustrations by Syrus Marcus Ware
Vancouver: Aresenal Pulp Press, 2019.
PZ7.1 .E76 I27 2019
Publisher's Synopsis (From its website)
Featuring tender-hearted illustrations by renowned artist Syrus Marcus Ware, I Promise captures with love and honesty the intimate moments of parenting in all their messy glory – from dealing with a kid who doesn't want to brush their teeth to looking under the bed for monsters to cuddling after a long day. This charming picture book showcases the many shapes, sizes, and colours that families come in, emphasizing that every queer family starts with the sacred promise to love a child.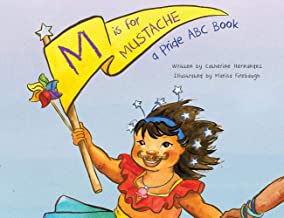 Fiction (Juvenile, Picture book)
M is for Mustache: A Pride ABC Book
Written by Catherine Hernandez.
Illustrated by Marisa Firebaugh.
[Toronto?]: Flamingo Rampant, 2015.
PZ7.1.H468 M57 2017
Publisher's Synopsis (From its website)
An ABCs of Pride book featuring a young girl with a large (and larger-than-life!) chosen family.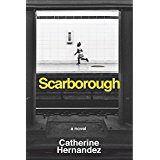 Fiction
Scarborough
Vancouver: Arsenal Pulp Press, 2017.
PS8615 .E75 S23 2017
Also available as an e-book (access restricted to members of the university community)
Publisher's Synopsis (From its website)
Scarborough is a low-income, culturally diverse neighbourhood east of Toronto, the fourth largest city in North America; like many inner-city communities, it suffers under the weight of poverty, drugs, crime, and urban blight. Scarborough the novel employs a multitude of voices to tell the story of a tight-knit neighbourhood under fire: among them, Victor, a black artist harassed by the police; Winsum, a West Indian restaurant owner struggling to keep it together; and Hina, a Muslim school worker who witnesses first-hand the impact of poverty on education.
And then there are the three kids who work to rise above a system that consistently fails them: Bing, a gay Filipino boy who lives under the shadow of his father's mental illness; Sylvie, Bing's best friend, a Native girl whose family struggles to find a permanent home to live in; and Laura, whose history of neglect by her mother is destined to repeat itself with her father.
Awards and Honours
2017 City of Toronto Book Award (Finalist)
2018 Edmund White Award for Debut Fiction (Finalist)
2018 Trillium Book Award–English Language (Finalist)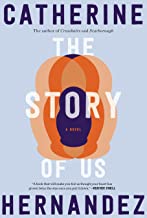 Fiction
The Story of Us
HarperAvenue, 2023.
PS8615.E75 S76 2023
Publisher's Synopsis (From its website)
Like many Overseas Filipino Workers, Mary Grace Concepcion has lived a life of sacrifices. First, she left her husband, Ale, to be a caregiver in Hong Kong. Now, she has travelled even farther, to Canada, in the hopes of one day sponsoring Ale and having children of their own.
But when she arrives in Toronto, she must navigate a series of bewildering and careless employers and unruly children. Mary Grace seeks new employment as a Personal Support Worker and begins caring for Liz, an elderly patient suffering from Alzheimer's disease, whose health is as fragile as her rundown bungalow beside the Rouge River in Scarborough. While Mary Grace's time with her charge challenges her conservative beliefs, she soon becomes Liz's biggest ally, and the friendship that grows between them will turn out to be just as legendary as Liz's past.
Beautifully narrated by the all-seeing eye of Mary Grace's newborn baby, The Story of Us is a novel about sisterhood, about blood and chosen family, and about how belonging can be found where we least expect it.

Anthology (Short story)
Tok. Book 2
Hernandez, Catherine. "Saint Candice." In Tok. Book 2, edited by Helen Walsh. Toronto: Zephyr Press, 2007, 53-61. [short story]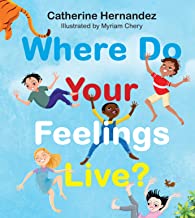 Non-fiction (Juvenile, Picture book)
Where Do Your Feelings Live?
Illustrated by Myriam Chery.
Toronto: HarperCollins, 2022.
Publisher's Synopsis (From its website)
In Catherine Hernandez's new picture book, young readers are encouraged to show compassion to themselves, their families and their communities, and to imagine where inside themselves they keep their feelings.
Championing young people for weathering the storms of their many emotions and trying their best, Where Do Your Feelings Live? is a gentle celebration of all the tricky feelings that make us who we are. This buoyant and touching text is brought vibrantly to life by illustrations from Quebec artist Myriam Chery.