David Chariandy was raised in Toronto by his Black and South Asian immigrant parents from Trinidad. He earned both a BA and MA from Carleton University and a PhD in English from York University. His PhD dissertation, entitled "Land to Light On: Black Canadian Literature and the Language of Belonging," examines the literary works of George Elliott Clarke, Austin Clarke, and Dionne Brand. Chariandy's first two novels are set in Scarborough, Ontario, prior to that city's amalgamation with other municipalities to form the megacity Toronto.  Chariandy lives in Vancouver and teaches in the Department of English at Simon Fraser University. In March 2019, Chariandy was named one of two fiction writers (along with Danielle McLaughlin of Ireland) to win the Windham-Campbell Prize.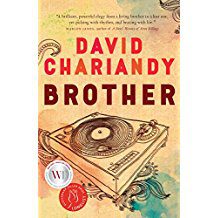 Fiction
Brother
Toronto: McClelland & Stewart, 2017.
PS8605 .H3685 B76 2017
Publisher's Synopsis (from its website)
An intensely beautiful, searingly powerful, tightly constructed novel, Brother explores questions of masculinity, family, race, and identity as they are played out in a Scarborough housing complex during the sweltering heat and simmering violence of the summer of 1991.
With shimmering prose and mesmerizing precision, David Chariandy takes us inside the lives of Michael and Francis. They are the sons of Trinidadian immigrants, their father has disappeared and their mother works double, sometimes triple shifts so her boys might fulfill the elusive promise of their adopted home.
Awards and Honours
2017 Rogers Writers' Trust Fiction Prize (Winner)
2018 Toronto Book Awards (Winner)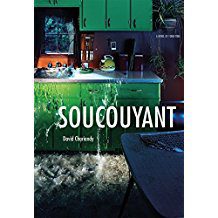 Fiction
Soucouyant
Vancouver: Arsenal Pulp Press, 2007.
PS8605 ,H3685 B76 2017
Publisher's Synopsis (from its website)
A soucouyant is an evil spirit in Caribbean folklore, and a symbol here of the distant and dimly remembered legacies that continue to haunt the Americas. This extraordinary first novel set in Ontario, in a house near the Scarborough Bluffs, focuses on a Canadian-born son who despairingly abandons his Caribbean-born mother suffering from dementia.
The son returns after two years to confront his mother but also a young woman who now mysteriously occupies the house. In his desire to atone for his past and live anew, he is compelled to imagine his mother's life before it all slips into darkness―her arrival in Canada during the early sixties, her childhood in Trinidad during World War II, and her lurking secret that each have tried to forget.
Awards and Honours
2007 Governor General's Literary Award–English language, Fiction (Finalist)
2007 Amazon.ca/Books in Canada First Novel Award (Finalist)
2007 Commonwealth Writer's Prize–Best First Book (Finalist)
2007 ReLit Award, Best Novel (Finalist)
2007 Ethel Wilson Fiction Prize (BC Book Awards) (Finalist)
2007 City of Toronto Book Award (Finalist)
2007 ForeWord Magazine Book of the Year Award (GOLD), Literary Fiction  (Winner)
2008 One Book, One Vancouver (Finalist)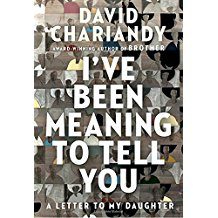 Non-Fiction (Memoir / Essay)
I've Been Meaning to Tell You:  A Letter to My Daughter
Toronto: McClelland & Stewart, 2018.
PS8605 .H3685 Z46 2018
Publisher's Synopsis (from its website)
When a moment of quietly ignored bigotry prompted his three-year-old daughter to ask "what happened?" David Chariandy began wondering how to discuss with his children the politics of race. A decade later, in a newly heated era of both struggle and divisions, he writes a letter to his now thirteen-year-old daughter. David is the son of Black and South Asian migrants from Trinidad, and he draws upon his personal and ancestral past, including the legacies of slavery, indenture, and immigration, as well as the experiences of growing up a visible minority within the land of one's birth. In sharing with his daughter his own story, he hopes to help cultivate within her a sense of identity and responsibility that balances the painful truths of the past and present with hopeful possibilities for the future.
Selected Criticism and Interpretation
Defalco, Amelia. "Forgetting and the Forgotten: Care at the Margins in David Chariandy's Soucouyant." Chap. in Imagining Care: Responsibility, Dependency, and Canadian Literature. Toronto: University of Toronto Press, 2017.  electronic book (Access restricted to TMU community members)
Moosa, Farah. ""I Don't Want to Tell a Story Like This": Cultural Inheritance and the Second Generation in David Chariandy's Soucouyant." Chap. in Canadian Literature and Cultural Memory, eds. Cynthia Sugars and Eleanor Ty. Don Mills, Ont.: Oxford University Press, 2014.
PS8101 .H58 C35 2014