Premee Mohamed is an Indo-Caribbean scientist and speculative fiction author based in Edmonton, Alberta.
She is the author of the 'Beneath the Rising' series of novels, which have been finalists for the Crawford Award, British Fantasy Award, Locus Award, and Aurora Award. Her three novellas have been finalists for the Nebula Award, Aurora Award, the Georges Bugnet Award for Fiction, and the Robert Kroetsch City of Edmonton Book Prize. In 2022 she won the Nebula award for her novella 'And What Can We Offer You Tonight.'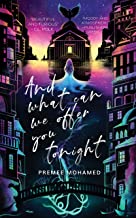 Fiction (Novella)
And What Can We Offer You Tonight
Washington, DC: Neon Hemlock Press, 2021.
Publisher's Synopsis (From its website)
In a far future city, where you can fall to a government cull for a single mistake, And What Can We Offer You Tonight by Premee Mohamed tells the story of Jewel, established courtesan in a luxurious House. Jewel's world is shaken when her friend is murdered by a client, but somehow comes back to life. To get revenge, they will both have to confront the limits of loyalty, guilt, and justice.
Fiction (Novella)
The Annual Migration of Clouds
Toronto: ECW Press, 2021.
E-book (Access restricted to members of the university community)
Publisher's Synopsis (From its website)
The world is nothing like it once was: climate disasters have wracked the continent, causing food shortages, ending industry, and leaving little behind. Then came Cad, mysterious mind-altering fungi that invade the bodies of the now scattered citizenry. Reid, a young woman who carries this parasite, has been given a chance to get away — to move to one of the last remnants of pre-disaster society — but she can't bring herself to abandon her mother and the community that relies on her. When she's offered a coveted place on a dangerous and profitable mission, she jumps at the opportunity to set her family up for life, but how can Reid ask people to put their trust in her when she can't even trust her own mind?
With keen insight and biting prose, Premee Mohamed delivers a deeply personal tale in this post-apocalyptic hopepunk novella that reflects on the meaning of community and asks what we owe to those who have lifted us up.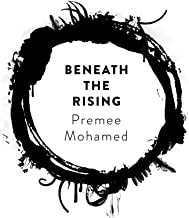 Fiction
Beneath the Rising
Oxford: Solaris, 2020.
Series: Beneath the Rising ; book 1
PS8626.O4473 A76 2021
Publisher's Synopsis (From its website)
Nick Prasad has always enjoyed a quiet life in the shadow of his best friend, child prodigy and technological genius Joanna 'Johnny' Chambers. But all that is about to end.
When Johnny invents a clean reactor that could eliminate fossil fuels and change the world, she awakens primal, evil Ancient Ones set on subjugating humanity.
From the oldest library in the world to the ruins of Nineveh, hunted at every turn, they will need to trust each other completely to survive…
Awards and Honours
2021 Locus Awards–First Novel (Finalist)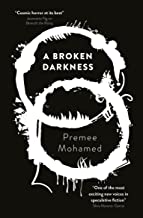 Fiction
A Broken Darkness
Oxford: Solaris, 2021.
Series: Beneath the Rising; book 2
PS8626.O4473 B78 2021
Publisher's Synopsis (From its website)
It's been a year and a half since the Anomaly, when They tried to force Their way into the world from the shapeless void.
Nick Prasad is piecing his life together, and has joined the secretive Ssarati Society to help monitor threats to humanity – including his former friend Johnny.
Right on cue, the unveiling of Johnny's latest experiment sees a fresh incursion of Them, leaving her protesting her innocence even as the two of them are thrown together to fight the darkness once more…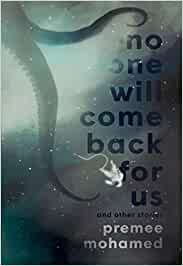 Fiction
No One Will Come Back for Us And Other Stories
Pickering, Ont.: Undertow Publications, 2023.

Publisher's Synopsis (From its website)
Here there be gods and monsters — forged from flesh and stone and vengeance — emerging from the icy abyss of deep space, ascending from dark oceans, and prowling strange cities to enter worlds of chaos and wonder, where scientific rigor and human endeavour is tested to the limits. These are cosmic realms and watery domains where old offerings no longer appease the ancient Gods or the new and hungry idols. Deities and beasts. Life and death. Love and hate. Science and magic. And smiling monsters in human skin.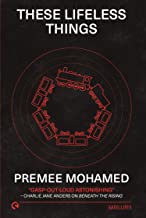 Fiction (Novella)
These Lifeless Things
Oxford: Solaris, 2021.
Publisher's Synopsis (From its website)
Eva is a survivor. She's not sure what she survived, exactly, only that They invaded without warning, killed nearly all of humanity, and relentlessly attack everyone who's left. All she can do to stay sane, in the blockaded city that's no longer home, is keep a journal about her struggle.
Fifty years later, Eva's words are found by Emerson, a young anthropologist sent to the ruins to study what happened. The discovery could shed light on the Invasion, turning the unyielding mystery of the short war into a story of hope and defiance.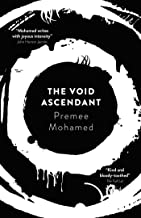 Fiction
The Void Ascendant
Oxford: Solaris, 2022.
Series: Beneath the Rising; book 3
PS8626.O33 V65 2022
Publisher's Synopsis (From its website)
Seven years ago, the last survivor of Earth crashed through uncountable dimensions to a strange new world. Nick Prasad found shelter, and a living, as a prophet for the ruling family—servants of the Ancient Ones who destroyed his home.
Now, he's been offered a chance to rid the multiverse of the Ancient Ones, past and present and forever, although he'll have to betray his new masters to do it.
The first step is jailbreaking a god—and that's the easy part…