Arnold Harrichand Itwaru was born in Guyana in 1942 and immigrated to Toronto, Canada in 1969. His M.A. thesis completed in 1978 at York University is a sociological analysis of consciousness orientation and its implications in West Indian prose literature in English during the 1950s. It deals with the colonial experience in terms of the thematics of the works of six authors of the period. Itwaru also received a Ph.D. from York University in 1983. His thesis formed the basis for his work The Invention of Canada. Itwaru was the Program Director for the Caribbean Studies Program at New College, the University of Toronto from 1994-2006. He died on September 16, 2021.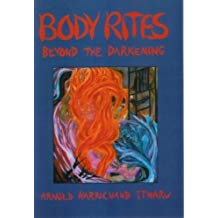 Poetry
Body Rites: (Beyond the Darkening)
Toronto: TSAR, 1991.
Publisher's Synopsis
Itwaru's third book of poetry is an elemental indictment of hypocrisy. It moves from the anguished to the erotic in a chanting celebration beyond the pain of endurance.
Poetry
Entombed Silences
Toronto: Williams-Wallace Pub., 1987.
Poetry (Chapbook)
Sacred Presence: (My Father, My Mother, Long Dead)
Toronto: Underwich Editions, 1986.
Poetry
Shattered Songs (A Journey From Somewhere to Somewhere)
Toronto: Aya Press, 1982.

Fiction
Home and Back
Toronto: TSAR Publications, 2001.
PS8567 .T83 H64 2001
Publisher's Synopsis (from its website)
A touching, lyrical meditation on growth and loss, the departure from home and life lived between remembering and forgetting, set in Canada and Guyana.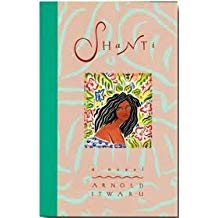 Fiction
Shanti: A Novel
Leeds, England: Peepal Tree Press, 1988.
Toronto: Coach House Presss, 1990.
PS8567 .T83 S49 1990
Publisher's Synopsis (Coach House Press)
Shanti is a child of the plantation in colonial Guyana, where shame and suspicion surround her. When her childhood ends brutally in rape, and the white plantation overseer is murdered, Shanti takes refuge in the house of the schoolmaster. In this poetic novel of the dispossessed, Arnold Itwaru's beautifully wrought images probe the deep chasms between Indian, Black and White and between men and women.
Non-fiction
Closed Entrances: Canadian Culture and Imperialism
Co-Author: Natasha Ksonzek.
Toronto: TSAR, 1994.
FC104 .I89 1994
Publisher's Synopsis (from its website)
A tough, hard-hitting look at Canadian cultural institutions that places them in the continuous tradition of the Western imperialistic enterprise. A TSAR Bestseller.
Non-fiction (Literary criticism)
The Invention of Canada: Literary and the Immigrant Imaginary
Toronto: TSAR, 1990.
PS8007 .I88 1990
Selected Criticism and Interpretation
Babbellapati, Indira. "Cultural Transformation in Diaspora: Arnold Harrichand Itwaru's Shanti." In Writers of the Caribbean Diaspora: Shifting Homelands, Travelling Identities. New Delhi: Sterling Publishers, 2008, 205-218.
PR9205 .W75 2008
---
Kandiuk, Mary. "Arnold Harrichand Itwaru." In Caribbean and South Asian Writers in Canada: A Bibliography of Their Works and of English-language Criticism. Lanham: Scarecrow Press, 2007, 66-68.
PS8089.5 .C37 K36 2007
---
Nanda, Mini. "Negotiating Interstitial Spaces: Itwaru's Shanti and The Unreturning." In Writers of the Caribbean Diaspora: Shifting Homelands, Travelling Identities. New Delhi: Sterling Publishers, 2008, 191-204.
PR9205 .W75 2008
---
Sarbadhikary, Krishna. "The Anguish of Otherness: Arnold Harrichand Itwaru." In Surviving the Fracture: Writers of the Indo-Caribbean Diaspora. New Delhi: Creative Books, 2007, 66-98.
PS8089.5 .S68 S37 2007