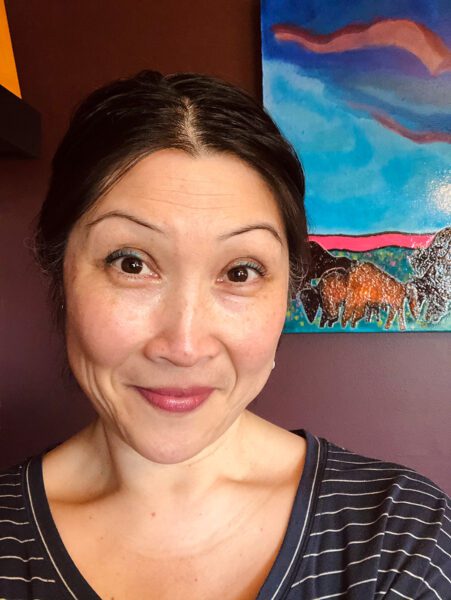 Sandra SG Wong is a novelist and short story writing from Edmonton, Alberta. She holds a BA (Honours) in English literature from the University of Alberta. Wong published her debut novel, Die on Your Feet, using the pen name SG Wong. When her novel In the Dark We Forget was published in 2022, it was an instant best seller. Wong's short stories have been published in a several anthologies.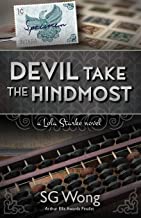 Fiction
Devil Take the Hindmost
Published under the name SG Wong
[Edomonton?]: SG Wong, 2016.
Lola Starke series ; bk. 3
Synopsis (From the author's website)
It's a straightforward case: find a missing husband who spends his work days examining old stamps. Still reeling from recent tragedy, however, Lola Starke is tempted to pass altogether, more so since her Ghost Aubrey insists it's the perfect case to ease back into things. But the wife is adamant that something bad has happened. What's a shamus to do—especially when the missing man works just down the hall?
But straight ain't in the cards, not in the middle of a high-stakes business deal involving the City's most powerful film studio, a wily gangster, a shady fence for stolen goods, a rival PI…and a rare stamp. When her client is kidnapped, Lola discovers just how far down the twisting path she's willing to go to save the woman and her missing husband.
This is the '30s and this is Crescent City, where gangsters and thieves are thick on the ground and the film studios are the biggest game in town. Where smiles hide secrets and intentions mean nothing. Where the only question is, what will it take to be last woman standing?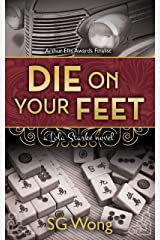 Fiction
Die on Your Feet
Published under the name SG Wong.
[Edmonton?]: SG Wong, 2015.
Lola Starke series ; bk. 1
First published as an e-book by Carina Press.
Synopsis (From author's website)
Lola Starke is a PI with a trust fund. Not that she gets everything she wants—or doesn't want. Like being rid of her ghost, Aubrey O'Connell, for instance. But in Crescent City, ghosts are commonplace and hosts are supposed to be happy about it. So Lola's learned to bide her time. It's served her well as a gwai girl raised in a Chinese city.
When two disparate clients won't take 'no' for an answer, Lola reluctantly agrees to both. She and Aubrey are quickly entangled in a murky puzzle of government officials, drug addicts, angry cops, and the gossamer threads of a dangerous plot. Soon enough, the past comes calling with bad news and worse enemies.
This is the '30s and this is Crescent City, where mah-jongg parlours and film studios hold sway. Where the City's highest official is a ghost with unimpeachable power and a history with Lola's mother. Where secrets last only as long as it takes money to change hands—or a gun to pry them loose.
Awards and Honours
2014 Arthur Ellis Awards—Best First Novel (Crime Writers of Canada)(Finalist)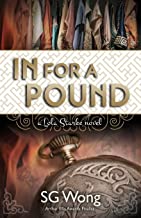 Fiction
In for a Pound
Published under the name SG Wong.
[Edmonton?]: SG Wong, 2015.
Lola Starke series; bk. 2
Synopsis (From the author's website)
A chance reunion with her schoolgirl crush, Stuey Lim, has Lola Starke dreaming of new possibilities, but her nascent hopes are brutally crushed as she witnesses Stuey and his best friend, Tommy, a world-famous comedian, gunned down in front of Crescent City's most exclusive club. Shocked and grieving, Lola is nonetheless duty-bound to investigate the deaths at the request of her mentor, Nicky Lo.
Puzzling out the intricate history of Tommy's tight-knit show business family, intent on guarding their status as closely as their secrets, is dangerous enough. But Lola must also protect Stuey's parents from a gangster with suspect claims to Stuey's cherished missing pocket watch—all while navigating a new phase in her contentious relationship with her Ghost, Aubrey.
This is the '30s and this is Crescent City, where hauntings are a normal part of life and magic-fuelled funeral rites determine the dead's journey in the sacred cycle of reincarnation. Where traditions and family can nurture a comedic genius—or destroy him. And where, no matter how old the secret, blood will out.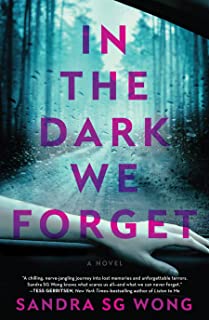 Fiction
In the Dark We Forget: A Novel
Toronto: HarperCollins, 2022.
Publisher's Synopsis (From its website)
When a woman wakes up with amnesia beside a mountain highway, confused and alone, she fights to regain her identity, only to learn that her parents have disappeared—not long after her mother bought a winning $47 million lottery ticket.
As her memories painfully resurface and the police uncover details of her parents' mysterious disappearance, Cleo Li finds herself under increasing suspicion. Even with the unwavering support of her brother, she can't quite reconcile her fears with reality or keep the harrowing nightmares at bay. As Cleo delves deeper for the truth, she cannot escape the nagging sense that maybe the person she should be afraid of…is herself.
With jolting revelations and taut ambiguity, In the Dark We Forget vividly examines the complexities of family—and the lies we tell ourselves in order to survive.