Souvankham Thammavongsa was born in the Lao refugee camp in Nong Khai, Thailand and grew up in Toronto, Ontario. Her essays, poems and short stories have appeared in numerous literary journals. Her poetry collection Found was made into a short film. Thammavongsa's short story "How to Pronounce Knife" was shortlisted for the 2015 Commonwealth Short Story Prize.
Poetry
Cluster
Toronto: McClelland & Stewart, 2019
PS8589 .H3457 C58 2019
Publisher's Synopsis (From its website)
Acclaimed poet Souvankham Thammavongsa returns with her fourth collection, a book about meaning. Meaning can sometimes blow up, crack something we had not seen, or darken what had been seen so clear to us. Meaning can happen with so little and go on to take so much from us. Meaning can sometimes take a long time to arrive, years even, if ever. And it's possible meaning does not mean, and that in itself could be meaningful. Whatever happens to meaning, it is always there. It means even when you don't want it. Every poem in this book looks at meaning and the ways in which it arrives, if at all.
Poetry (Chapbook)
A Firefly
Woodbridge, Ont.: S. Thammavongsa, 2002.
The eight poems in this self-published chapbook are reprinted in a slightly different format in Small Arguments.
Poetry
Found
Toronto: Pedlar Press, 2007.
PS8589 .H3457 F68 2007
Author Statement on Rear Cover
In 1978, my parents lived in building #48, Nong Khai, Thailand, a Lao refugee camp. My father kept a scrapbook filled with doodles, addresses, postage stamps, maps, measurements. He threw it out and when he did, I took it and found this.
Awards and Honours
2007 Alcuin Society Awards for Excellence in Book Design in Canada–Poetry category (2nd prize, designer: Zab Design & Typography)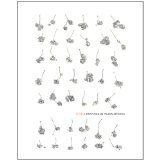 Poetry
Light
St. John's: Pedlar Press, 2013.
PS8589 .H3457 L54 2013
Awards and Honours
2014 Trillium Book Award for Poetry (Finalist)
Poetry (Chapbook)
Residual
Victoria, B.C.: Greenboathouse Books, 2006.
Limited ed. of 100 numbered copies and 26 lettered copies.
Awards and Honours
2006 Alcuin Society Awards for Excellence in Book Design in Canada–Limited Editions category (Third place: designer: Jason Dewinetz)
Poetry
Small Arguments
Toronto, Ont.: Pedlar Press, 2003.
PS8589 .H3457 S63 2003
Publisher's Synopsis (From its flyer New in 2004)
The language of Small Arguments is simple yet there is nothing simple in its ideas. The work touches on the structures of argument, orchestrating material around repetition, variation and contrast. Thammavongsa's approach is like that of a scientist/philosopher, delicately probing material for meaning and understanding. The poet collects small lives, and argues for a larger belonging: a grain of dirt, a crushed cockroach, the eyes of a dead dragonfly. It is a work that suggests we can create with what we know and with that alone.
Awards and Honours
2003 Alcuin Society Award for Excellence in Book Design in Canada–Poetry category (2nd Prize); Designer: Zab Design & Typography
2004 ReLit Award–Poetry (Winner)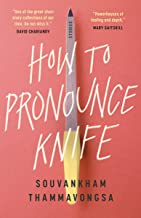 Fiction (Short stories)
How to Pronounce Knife
Toronto: McClelland and Stewart, 2020.
PS8589.H3457 H68 2020
Publisher's Synopsis (From its website)
A young man painting nails at the local salon. A woman plucking feathers at a chicken processing plant. A father who packs furniture to move into homes he'll never afford. A mother who works nights alongside her daughter, harvesting worms. A housewife learning English from daytime soap operas. In her startling debut book of fiction, Souvankham Thammavongsa vividly captures the day-to-day lives of immigrants and refugees, illuminating their hopes, disappointments, love affairs, acts of defiance–and, above all, their pursuit of a place to belong. In spare, intimate prose charged with emotional power and a sly wit, she paints an indelible portrait of watchful children, wounded men, and restless women caught between cultures, languages, and values. Told with compassion, wry humour, and an unflinching eye for the often absurd realities of having to start your life over again, these stories honour characters struggling to find their bearings far from home, even as they do the necessary "grunt work of the world."
A daughter becomes an unwilling accomplice in her mother's growing infatuation with country singer Randy Travis. After a boxer loses his dream of becoming a championship fighter, he finds an unexpected chance at redemption while working at his sister's nail salon. When a seventy-year-old woman begins a relationship with her much younger neighbour, her assumptions about the limits of love unravel. As he watches his wife gradually drift into an affair with her boss, a school bus driver must grapple with what he's willing to give up in order to belong. And in the Commonwealth Short Story Prize-shortlisted title story, a young girl's unconditional love for her father transcends the fickleness of language.
Unsentimental yet tender, and fiercely alive, How to Pronounce Knife announces Souvankham Thammavongsa as one of the most striking voices of her generation.
Awards and Honours
2020 Scotiabank Giller Prize (Winner)
2021 National Book Critics Circle–Fiction Prize (Finalist)
2021 Trillium Book Award (Winner)
2020-2021 Asian/Pacific American Award for Adult Fiction (Honor title)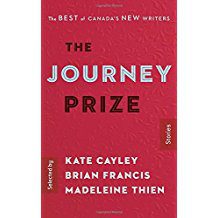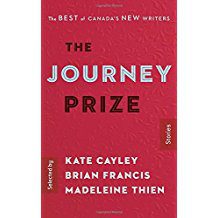 Drama (Chapbook)
The Weed Woman
Toronto, Ont.: Junction Books, 2001.
Published in an edition of 75 copies.