Vicki Essex is one of two pseudonyms used by a Toronto-based writer who received a bachelor's degree in journalism from Toronto Metropolitan University. Writing as Vicki Essex, she published six romance novels in the Harlequin Superromance series. When she first published Her Son's Hero in 2011, titles in the series were issued in regular and large print versions. Essex notes in her blog that the series eventually became a large print only series, and after June 2018, titles in the series were only issued in direct to consumer e-versions. Writing as VS McGrath, the author wrote a series of YA fantasy books: The Devil's Revolver.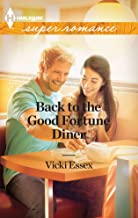 Fiction
Back to the Good Fortune Diner
Toronto: Harlequin Superromance, 2014.
Publisher's Synopsis (from its website)
Everville, New York—it's the town where Tiffany Cheung grew up, and the last place she wants to be. But after losing her job in Manhattan, that's exactly where she finds herself. Worse, she's working at her family's Chinese diner and feeling like the outsider she once was. The only bright side is that Chris Jamieson, the boy she used to tutor, is still around. Her high school crush is hotter than ever, and he needs her help…again.
Tutoring Chris's son is the perfect temporary job. Except, Chris finally seems interested in her—and is hinting about a less temporary arrangement. Talk about bad timing! Because Tiffany's not staying and nothing will stop her from getting back to her real life. But maybe what's real is about to change…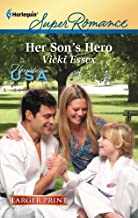 Fiction
Her Son's Hero
Toronto: Harlequin Superromance, 2011.
Publisher's Synopsis (from its website)
Unacceptable. Fiona MacAvery works very hard to help her son find nonviolent ways to protect himself from the bullying he can't seem to avoid. She's never believed in violence. Then along comes mixed martial arts champ Dominic Payette, and that's who her son turns to for guidance?
Dom clearly has a heart under all those… gorgeous…muscles, but there are shadows, too. He's fighting his way back toward a champion belt after putting an opponent in a coma. Fiona admires his dedication. She even admits that he's shown her son how to be more confident. But act on this attraction between them? There's no way she's letting her guard down!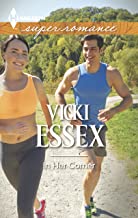 Fiction
In Her Corner
Toronto: Harlequin Superromance, 2014.
Publisher's Synopsis (from its website)
Bella Fiore has a lot to prove. For three generations her family has dominated the world of mixed martial arts—a tradition Bella dreams of carrying on. Her family, on the other hand, doesn't agree. Without their support, she's relying on the coaching of medal-winning Kyle Peters.
Training with Kyle is not what Bella expects. They're constantly butting heads. And with the body of a Greek Adonis, Kyle's mat technique isn't her only focus. Not that this attraction can go any further. She has a title to win! Yet when Kyle proves Bella can always rely on him, a championship may not be the only thing worth fighting for…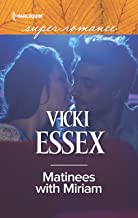 Fiction
Matinees with Miriam
Toronto: Harlequin Superromance, 2016.
Publishers Synopsis (from its website)
Shane Patel has a way with people—a skill that's made him a success in the condo development business. But his charms are proving useless on Miriam Bateman. The Crown Theater is the key to his company's latest project. It also happens to be Miriam's home and her grandfather's legacy. She's made it clear that it's not for sale.
Despite the frustration, Shane's enjoying trying to win Miriam over. And the best part of his day becomes watching old movies with her. When Miriam's plans to reopen the theater threaten his project, though, Shane has a tough decision to make: his career or Miriam.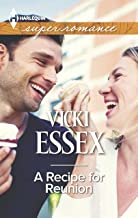 Fiction
A Recipe for Reunion
Toronto: Harlequin Superromance, 2015.
Publisher's Synopsis (from its website)
Nothing about working with his former high school crush, Stephanie Stephens, is ideal. Still, if Aaron Caruthers intends to save his grandmother's bakery, he must. Good thing he has a lot of ideas he can't wait to implement. He never imagines Stephanie would have her own ideas for the business. Or that they would clash with his!
It doesn't take working with her long for Aaron to realize his impression of Stephanie as a helpless ex-cheerleader is way off. And the more of her kindness and strength he sees, the more attracted he is! Now to convince her…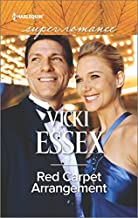 Fiction
Red Carpet Arrangement
Toronto: Harlequin Superromance, 2016.
Publisher's Synopsis (from its website)
Movie star Riley Lee Jackson never forgot Kat Schwinn or their beautiful night together, but he's shocked to see her on his red carpet. Pregnant. With his baby. Suspicious of her motives, Riley promises to take care of her and their child, but nothing more.
Yet Kat believes there's something real between them. So she tries to make the best of this new life that she never asked for, filled with movie premieres and paparazzi. Because she knows Riley will do right by their baby girl. And because what she wants more than anything is a Hollywood ending in Riley's arms forever.