Chelene Knight is a native of Vancouver and a graduate of The Writers Studio at Simon Fraser University. Her father's family was forced to flee from Uganda when the Indic or Asian peoples were expelled in the 1970s. Her mother is African American. Knight is currently the Managing Editor at Room Magazine. She is at work on a novel set in the Strathcona neighbourhood of Vancouver in the 1950s.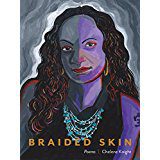 Poetry
Braided Skin
Toronto: Mother Tongue Publishing, 2015.
PS8621 .N53 B73 2015
Publisher's Synopsis
Braided Skin … is the vibrant telling of experiences of mixed ethnicity, urban childhood, poverty and youthful dreams through various voices. Knight writes a confident rhythm of poetry, prose and erasure by using the recurring image of braiding–a different metaphor than "mixing," our default when speaking the language of race.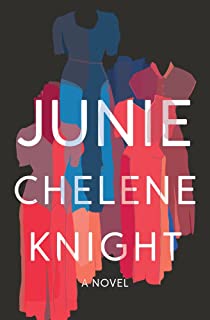 Fiction
Junie
Toronto: Book*hug Press, 2022.
forthcoming Sept. 2022
Publisher's Synopsis (From its website)
1930s, Hogan's Alley—a thriving Black and immigrant community located in Vancouver's East End. Junie is a creative, observant child who moves to the alley with her mother, Maddie: a jazz singer with a growing alcohol dependency. Junie quickly makes meaningful relationships with two mentors and a girl her own age, Estelle, whose resilient and entrepreneurial mother is grappling with white scrutiny and the fact that she never really wanted a child.
As Junie finds adulthood, exploring her artistic talents and burgeoning sexuality, her mother sinks further into the bottle while the thriving neighbourhood—once gushing with potential—begins to change. As her world opens, Junie intuits the opposite for the community she loves.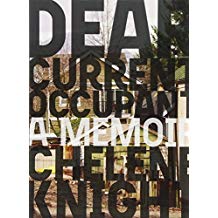 Creative Nonfiction/Autobiography
Dear Current Occupant: A Memoir
Toronto: Book*hug, 2018.
PS8621 .N53 D43 2018
Publisher's Synopsis (From its website)
Dear Current Occupant is a creative nonfiction memoir about home and belonging set in the 80s and 90s of Vancouver's Downtown Eastside.
Using a variety of forms including letters, essays and poems, Knight reflects on her childhood through a series of letters addressed to all of the current occupants now living in the twenty different houses she moved in and out of with her mother and brother. From blurry and fragmented non-chronological memories of trying to fit in with her own family as the only mixed East Indian/Black child, to crystal clear recollections of parental drug use, Knight draws a vivid portrait of memory that still longs for a place and a home.
Peering through windows and doors into intimate, remembered spaces now occupied by strangers, Knight writes to them in order to deconstruct her own past. From the rubble of memory she then builds a real place in order to bring herself back home.
Awards and Honours
2018 City of Vancouver Book Award (Winner)
Selected Criticism and Interpretation
Knight, Chelene, "Chelene Knight, October 30, 2019," interview by Kim Davids Mandar, In Appropriate: Interviews with Canadian Authors on the Writing of Difference (Guelph: Gordon Hill Press, 2020), 155-168.