Sabina Khan is an educational consultant and a successful author of young adult literature. She earned a BA in political science. Now resident in British Columbia, Khan, who was born in Germany, has lived in Bangladesh, Macao, Illinois and Texas.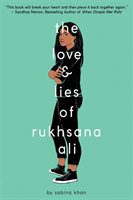 Fiction (Young adult)
The Love & Lies of Rukhsana Ali
[New York]: Scholastic Press, 2019.
Publisher's Synopsis (From its website)
Seventeen-year-old Rukhsana Ali tries her hardest to live up to her conservative Muslim parents' expectations, but lately she's finding that impossible to do. She rolls her eyes when they blatantly favor her brother, and saves her crop tops and makeup for parties her parents don't know about. Luckily, only a few more months stand between her carefully monitored life in Seattle and her new life at Caltech. But when her parents catch her kissing her girlfriend Ariana, all of Rukhsana's plans fall apart.
Her parents are devastated and decide to whisk Rukhsana off to Bangladesh, where she is thrown headfirst into a world of arranged marriages and tradition. Through reading her grandmother's old diary, Rukhsana gains some much-needed perspective and realizes she must find the courage to fight for her love without losing the connection to her family as a consequence.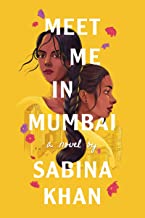 Fiction (Young adult)
Meet Me in Mumbai
[New York]: PUSH, 2022.
Publisher's Synopsis (From its website)
Ayesha is a world away from home when she meets the boy of her dreams. Like her, Suresh is from India but going to high school in Illinois. Once they get together, they are inseparable… until a twist of fate takes Suresh back to India right when Ayesha discovers she's pregnant. Suddenly she feels she's on her own, navigating the biggest decision she'll ever make.
Seventeen years later, Ayesha's daughter Mira finds an old box with letters addressed to her from her birth mother. Although Mira loves the moms who adopted her, she's intrigued to discover something more about her history. In one letter, Ayesha writes that if Mira can forgive her for what she had to do, she should find a way to travel to India for her eighteenth birthday and meet her.
Mira knows she'll always regret it if she doesn't go. But is she actually ready for what she will learn?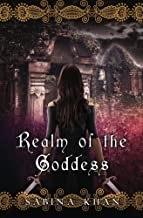 Fiction
Realm of the Goddess
[Place unnamed]: Sabina Khan, 2014.
Synopsis
Seventeen year old Callie discovers she is an avatar of the powerful Hindu Goddess Kali and she has to save the world from Mahisha, the King of Demons. Now Callie has to accept her fate and control her powers. Before she can face Mahisha, she must find the Sword of Knowledge that the Immortals had given Kali five thousand years ago.
As Callie embarks upon the dangerous quest to find this weapon, she must travel deep into the jungles of India to find a temple only spoken of in legends. The Rakshakari, who are sworn to protect the Goddess, guide her on this treacherous journey, fraught with demons and mortal conspiracies.
She is accompanied by the gorgeous, enigmatic Shiv for whom she feels an inexplicable but undeniable attraction. Can she trust Shiv with her life or are there dark forces at work that will divide loyalties and leave Callie at the mercy of Mahisha and his army of demons?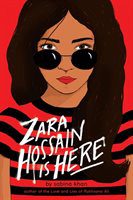 Fiction (Young adult)
Zara Hossain is Here
[New York]: Scholastic Press, 2021.
PS8621.H3534 Z37 2021
Publisher's Synopsis (From its website)
Seventeen-year-old Pakistani immigrant, Zara Hossain, has been leading a fairly typical life in Corpus Christi, Texas, since her family moved there for her father to work as a pediatrician. While dealing with the Islamophobia that she faces at school, Zara has to lay low, trying not to stir up any trouble and jeopardize their family's dependent visa status while they await their green card approval, which has been in process for almost nine years.
But one day her tormentor, star football player Tyler Benson, takes things too far, leaving a threatening note in her locker, and gets suspended. As an act of revenge against her for speaking out, Tyler and his friends vandalize Zara's house with racist graffiti, leading to a violent crime that puts Zara's entire future at risk. Now she must pay the ultimate price and choose between fighting to stay in the only place she's ever called home or losing the life she loves and everyone in it.