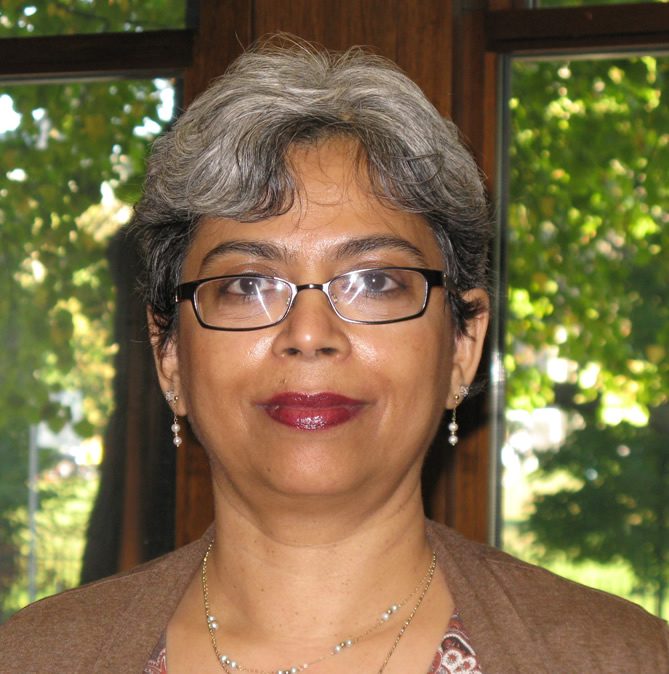 Nalini Warriar was born in Kerala, India and grew up in Assam and Bombay/Mumbai. She lived in France and Germany before immigrating to Canada in 1986. She earned a Ph.D. in molecular biology from Laval University in 1998. She worked as a cancer researcher and biotech consultant before turning to writing full time. Her most recent publications are romance novels available chiefly in electronic format. Karma's Slow Burn is a stand alone romance but many others belong to series: The Crenshaw Brothers (2 books), Love and Marriage (3 books), and Royals, Stars and Cowboys (a new series). Warriar now lives in Napanee, Ontario.

Fiction (Short stories)
Blues From the Malabar Coast: Stories
Toronto: TSAR, 2002.
Publisher's Synopsis
These twelve delightful linked stories begin in a small village on India's Malabar coast. The Variyars are a traditional matriarchal family, large and close knit, their children are numerous and spoilt, and life revolves around the temple. The family and its fortunes are described through the perceptions of its various members, particularly the younger ones. …
Joyful, poignant, and sad, this wonderful collection tells a story in its many stories, of a village and its people, of a nation, and of our times.
Awards and Honours
2002 McAuslan First Book Prize (Quebec Writers' Federation)(Winner)

Fiction
The Enemy Within
Toronto: TSAR, 2005.
PS8595 .A7836 E54 2005
Publisher's Synopsis (From its website)
Dreaming of college in the tropical paradise of Kerala, India, seventeen-year-old Sita is married off by her parents to an Indian engineer in Quebec City. … Spanning three decades, The Enemy Within is a memorable portrait of a woman caught between worlds. Set against the backdrop of Quebec politics, it is the story of a courageous woman who breaks with tradition in search of peace and love, only to be betrayed by the man she first loved and the land she has thought of as hers.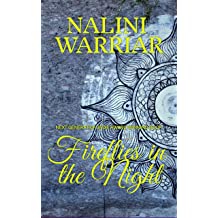 Fiction
Fireflies in the Night: A Novel
Warriar Books, 2016.
Synopsis
From the award winning short story writer of Blues from the Malabar Coast comes a novel about two sisters once bound by love and loyalty; a beautiful mother torn between tradition and love; a gentle and caring father who loves his girls but is caught in the middle, seduced by his wife's sophistication. Set against the lush background of wild animals and tea estates of Assam, India, this story weaves through the 50's and 60's and the India-China confrontation of 1962. Assam transforms the close-knit family: the sisters are thrust apart and the sexually frustrated mother uses her powers to manipulate the father. The sisters have to come to terms that the ties that bind them are no more there.
Awards and Honours
2017 Next Generation Indie Book Awards (Winner)
Anthology (Short story)
Her Mother's Ashes 3: Stories by South Asian Women in Canada and the United States
Warriar, Nalini. "A Time to Heal." In Her Mother's Ashes 3, edited by Nurjehan Aziz. Toronto: TSAR, 2009, [205]-216.

Anthology (Short story)
Write Across Canada: Mapping the Country in 19 Chapters
Warriar, Nalini. "Quebec City." In Write Across Canada, commissioned by the Ottawa International Writers Festival. Roberts Creek, BC: Nightwood Editions, 2004.