Pamela Mala Sinha is an actor and playwright.  She was born in Winnipeg, Manitoba but now lives in Toronto, Ontario.  Her acting career spans film, television and theatre.  Her first solo play, Crash, which she also performed, debuted in Toronto in spring 2012 and was nominated for six Dora Mavor Moore Awards and won  four including Outstanding New Play, and, Outstanding Performance by a Lead Actress.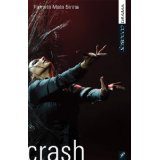 Drama
Crash
Winnipeg: Scirocco Drama, 2014.
PS8637 .I635 C72 2014
Publisher's Synopsis (From the Fall 2014 Catalogue of J. Gordon Shillingford)
After the loss of a loved one, a woman must face the shattering memories of a past trauma. Crash is the fractured unraveling of memory; a tour de force narrative about family, faith and love.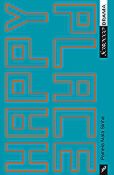 Drama
Happy Place
Winnipeg: Scirocco Drama, 2017.
PS8637 .I633 H36 2016
Publisher's Synopsis (from the Fall 2015 Catalogue of J. Gordon Shillingford)
Pamela Mala Sinha's new play explores the lives of seven women aged 23 to 60 who are residents of an in-patient care facility: a microcosm for the world outside its walls. What is it to live inside the suffering of these women…addressing the idea that we are not so different from each other, though our circumstances may be? Each woman must try to find a way to fit into a world that can't respond to or redress a pain that is 'un-see- able". But they are also the ones who can teach one another how to live with what happened to them as no one else ever could. Even if they can't always do it for themselves. Happy Place premieres in September 2015 at Toronto's Soulpepper Theatre.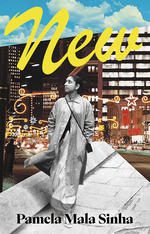 Drama
New
Toronto: Playwrights Canada Press, 2023?
forthcoming October 2023
Publisher's Synopsis (From its website)
It's 1970s Winnipeg—a time of revolution and radical possibilities—and an apartment building of Indian immigrant friends is about to be transformed by their latest arrival. A young Bengali Muslim woman, Nuzha, has just married Qasim over the phone at his mother's insistence, and can't wait to start her new life with him. But Qasim struggles to let go of his true love, a Canadian nurse named Abby, making him an emotionally and physically distant husband. Broken-hearted but full of pluck, Nuzha finds comfort and adventures on her own terms by exploring everything her new community has to offer. From braving the bus schedule to building close relationships with Qasim's friends, Nuzha's discoveries are thrilling, enriching, and crack open new possibilities for everyone.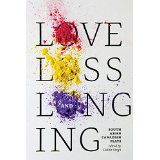 Anthology (Drama)
Love, Loss, and Longing: South Asian Canadian Plays
Sinha, Pamela Mala. "Crash." In Love, Loss, and Longing: South Asian Canadian Plays, edited by Dalbir Singh. Toronto: Playwrights Canada Press, 2015, [267]-313.