Elsie Sze was born in Hong Kong and graduated from the University of Hong Kong. She moved to Canada to pursue graduate studies in English literature at the University of Toronto. She has lived in Canada and the United States, worked as a teacher and a librarian, and now lives in Toronto, Ontario.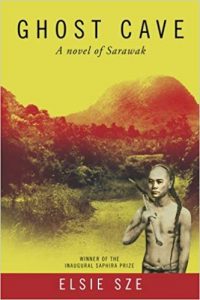 Fiction
Ghost Cave: A Novel of Sarawak
[]: CreateSpace Independent Publishing Platform, 2014.
Publisher's Synopsis
A tale of tragedy, rebellion and romance unfolds in the jungles and gold mining country of Borneo. Ah Min, a young Chinese immigrant, follows his best friend to seek his fortune in Sarawak in the mid-19th century. They labour in the mines alongside fellow Hakka and some native Dayak. Ah Min explores a humid land of beguiling women, of fragrant spices and of ghosts. But the oppression of the English White Rajah draws the men into a rebellion that will have catastrophic consequences.
Over 100 years later, Ah Min's descendant Ka Ming joins communist guerrillas in the jungles of Sarawak. Facing danger at every turn, he and his friends must fight for their ideologies against British and Malaysian troops. The stories of Ah Min and Ka Ming are told through the eyes of a modern young woman, Therese. A tattered journal, a mysterious stranger and the voice of Ka Ming ultimately reveal that the two men are connected by more than blood.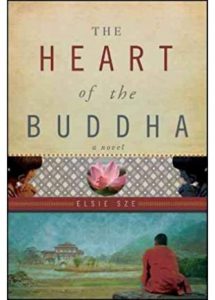 Fiction
The Heart of the Buddha: A Novel
[]: Emerald Book Co., 2009.
Publisher's Synopsis (from the author's website)
When Marian goes missing at the end of her six-month work contract in the Himalayan kingdom of Bhutan, her twin sister Ruth journeys from Canada to Bhutan to look for her. Learning of Marian's love for a Bhutanese monk and her hazardous trek over a mountain pass to Tibet, Ruth fears for Marian. A sinister Tibetan also in pursuit of Marian adds to the mystery and intrigue. The novel is a tale of mystery, adventure and romance set against an enchanting backdrop of Bhutan, while it recounts two sisters' physical and spiritual journeys to reach each other and find their true selves.

Fiction
Hui Gui: A Chinese Story
Willowdale, Ont.: BTS Publishing House, 2005.
Publisher's Synopsis
Hui Gui, "returning home" in Chinese, has come to designate the British handover of Hong Kong to China in 1997, the pivotal event that launches this epic novel of twentieth century China and Hong Kong. Hui Gui transports the reader through time and place with the memorable story of Tak Sing growing up in war-torn China of the thirties and forties and leaving the mainland for Hong Kong as a refugee following the Communist takekover in 1949. Years later, as the clock ticks towards the handover, Tak Sing's daughter Serena recalls her family's stories of love and loss, courage and survival.