Dimitri Nasrallah was born in Lebanon during the Civil War. His family moved to Greece in 1982 and ended up staying there for seven years. Another move to Dubai preceded their move to Canada in 1988. The Nasrallah family stayed in Montreal for two years before moving to Toronto. Nasrallah now lives in Montreal. He has published fiction and essays in literary journals and newspapers and is a music critic and the editor of the electronic music section for the music magazine Exclaim!.  Nasrallah has a bachelor's degree (2001) from York University in Toronto and a master's degree (2003) from Concordia University in Montreal. Nasrallah hosted a Montreal-centred literary culture program on airelibre.tv entitled Between the Pages. Nasrallah teaches creative writing in the English Dept. of Concordia University, serves as an editor with Véhicule Press's fiction imprint Esplanade Books, and also works as a cultural journalist and translator.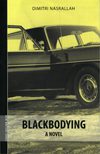 Fiction
Blackbodying
Montreal: DC Books, 2004.
PS8627.A78 B58 2004
Publisher's Synopsis (From its website)
Blackbodying recounts the first-hand exile stories of two Lebanese citizens and their routes to Canada. Both have been forced to leave their homeland as a result of civil war, but only the first is afforded the opportunities the second so badly wants. His exile, at a very young age, has afforded him an international childhood, an American education, cultural affluence, and the ability to assimilate into almost any society he enters. The second, a destitute, beyond-his-prime optimist named Sameer Gerdak, is afforded nothing of the kind. … The two protagonists' paths intersect only slightly, but the result of their meeting is at once profound and chilling.
Awards and Honours
2005 American IPPY(Independent Book Publisher Awards)–Multicultural Fiction (Finalist)
2005 Quebec Writers' Federation McAuslan First Book Award (Co-winner)
2005? Grand Prix du Livre de Montreal (Finalist)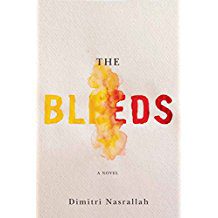 Fiction
The Bleeds
Montreal: Esplanade Books, 2018.
PS8627.A78 B54 2018
Publisher's Synopsis (From its website)
From the author of the widely acclaimed Niko comes a fresh take on the political thriller, an allegory of power and privilege resurrected from the thwarted ideals of the Arab Spring. In The Bleeds, Nasrallah overturns the conventions of the political novel to focus on the corroded luxury and power structures framing the lives of those most affected by war and insurrection.
For half a century, the Bleeds have ruled with an iron fist. Once hailed as the founders of an independence movement, they've long since cemented into corrupt autocrats upheld by the foreign investors who manage their region's uranium trade. The aging Mustafa Bleed orchestrated the election of his son, Vadim, but Vadim's first term has proven he's more interested in the casinos of Monaco than his new role as leader. Now that an election has set the stage for revolt, opposition leaders, foreign diplomats, and journalists are fomenting a revolution against the Bleeds. All the while, father and son grapple with bonds of love, loyalty, betrayal, and paranoia.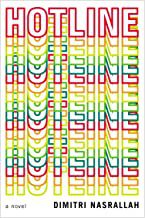 Fiction
Hotline
Montreal: Esplanade Books, 2022.
PS8627.A78 H68 2022
Publisher's Synopsis (From its website)
It's 1986, and Muna Heddad is in a bind. She and her son have moved to Montreal, leaving behind a civil war filled with bad memories in Lebanon. She had plans to find work as a French teacher, but no one in Quebec trusts her to teach the language. She needs to start making money, and fast. The only work Muna can find is at a weight-loss center as a hotline operator.
All day, she takes calls from people responding to ads seen in magazines or on TV. On the phone, she's Mona, and she's quite good at listening. These strangers all have so much to say once someone shows interest in their lives–marriages gone bad, parents dying, isolation, personal inadequacies. Even as her daily life in Canada is filled with invisible barriers at every turn, at the office Muna is privy to her clients' deepest secrets.
Following international acclaim for Niko (2011) and The Bleeds (2018), Dimitri Nasrallah has written a vivid elegy to the 1980s, the years he first moved to Canada, bringing the era's systemic challenges into the current moment through this deeply endearing portrait of struggle, perseverance, and bonding.

Fiction
Niko
Montreal: Esplanade Books, 2011.
PS8627.A78 N693 2011
Publisher's Synopsis (From its website)
Six-year-old Niko Karaam has never known a life outside civil war. He rarely leaves his parents' small apartment, and from its small balcony he listens to the world outside tumble down one building at a time. But after a car bomb kills his pregnant mother, Niko is thrust into a much wider and confusing world without apartments or balconies, as he and his father Antoine embark upon the open seas on an impossible international adventure in search of a new place to call home. Throughout a twelve-year odyssey that leads them across seven countries, young Niko will have to choose between his swollen faith in an increasingly God-like and unreliable Antoine, and the pragmatic, hard-nosed alternatives that will ultimately lead to a better future.
Awards and Honours
2011 Hugh MacLennan Prize for Fiction (Winner)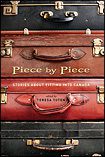 Anthology (Memoir, Juvenile)
Nasrallah, Dimitri. "The Languages I've Learned." In Piece by Piece: Stories About Fitting Into Canada, edited by Teresa Toten. Toronto: Puffin Canada, 2010, 105-115.
Selected Criticism and Interpretation
Kermalli, Shenaz. "Power and Politics: Dimitri Nasrallah Draws on Global Autocracies to Inform his Modern Allegory." Quill & Quire, Apr. 2018, pp. 6-7.