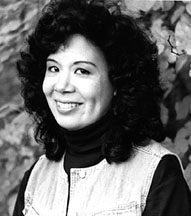 A Toronto native of Japanese-Canadian and French-Canadian background, Kim Mortisugu completed a B.A. and M.B.A. at the University of Toronto. She worked in a corporate setting before embarking on a career as a journalist and novelist. Her third novel, The Glenwood Treasure, is set in the Toronto neighbourhood of Rose Park, a fictional version of Rosedale where she grew up. Moritsugu is a graduate of and instructor at the Humber School for Writers.

Fiction (For ESL students and reluctant Adult readers)
And Everything Nice
Victoria, BC: Raven Books/Orca Books, 2011. (Rapid reads series)
Publisher's Synopsis
After joining a community choir, Stephanie helps a new friend recover her private journal from a blackmailer.

Fiction
The Glenwood Treasure
Toronto: Simon & Pierre Fiction, 2003.
PS8576 .O67 G54 2003
Publisher's Synopsis
After her marriage breaks down, shy schoolteacher Blithe Morrison takes refuge for the summer with her parents in the affluent Toronto neighbourhood of Rose Park. Blithe's return home evokes memories of her life-long sibling war with Noel, her golden-boy older brother, now a diplomat posted in England. But when Blithe befriends a lonely eleven-year-old girl, and takes on a local history research project, she uncovers truths about a long-rumoured buried treasure that forever alter her perceptions of her family, her friends, and herself.
Awards and Honours
2004 Arthur Ellis Best Crime Novel Award (Nominated)

Fiction
Looks Perfect
Fredericton, N.B.: Goose Lane Editions, 1996.
Publisher's Synopsis
Rosemary MacKinnon, the funny, sexy fashion editor of Panache, jets off to Europe and New York to cover the ready-to-wear collections. Suddenly, the man of her dreams, a publishing magnate, falls under her spell. Why? Apart from shop talk mingled with their bedroom antics, he hardly speaks to her. Half-Vietnamese, Rosemary suspects he has a thing for exotic-looking women.
Awards and Honours
1996 Toronto Book Awards (Nominated)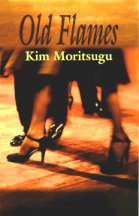 Fiction
Old Flames
Erin, Ont.: Porcupine's Quill, 1999.
PS8576 .O67 O44 1999
Publisher's Synopsis
Old Flames is a comic and touching tale of the friendship that grows between two women with rather different dreams; an entertaining novel about making your own happiness.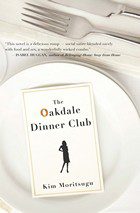 Fiction
The Oakdale Dinner Club
Toronto: Dundurn Press, 2014.
PS8576 .O67 O25 2014
Publisher's Synopsis (From its website)
After Mary Ann's husband cheats on her, the suburban mom decides to have her own affair. She starts up a neighbourhood dinner club as a cover and invites three men she has earmarked as potential lovers. Along for the ride is her best friend, Alice, who has recently returned with her young daughter to Oakdale, the cozy bedroom community where the two women grew up and briefly shared a telepathic past.
Over good food and wine, new friendships develop, new dreams simmer, Mary Ann pursues her affair candidates, and Alice opens her heart and mind to ways out of her single-working-mother social rut. The stars align on the night the core dinner club members consume an aphrodisiac, go to a local dive bar, hit the dance floor, and rock their worlds.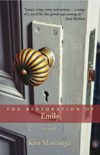 Fiction
The Restoration of Emily
Toronto, Ont.: Dundurn Press, 2006.
Publisher's Synopsis (from its Spring/Summer 2006 catalog)
Architect and single mother Emily Harada has structured a well-ordered existence around her work restoring houses and the parenting of her teenage son, Jesse. But her carefully laid foundation cracks when she develops a nagging ache in her shoulder, has her architectural integrity questioned, and feels shut out by Jesse's assertions of independence. What she doesn't need right now — or does she? — are the romantic attentions of a former student, an attractive but much younger man. Or, for an old acquaintance to resurface with questions about a Bronze Age artifact that Emily might have, uh, stolen, once upon a time, in her youth.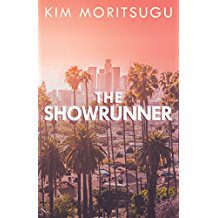 Fiction
The Showrunner
Toronto, Ont.: Dundurn Press, 2018.
PS8576 .O67 S56 2018
Publisher's Synopsis (From its website)
Rising-star showrunner Stacey McCreedy has one goal: to leave behind her nerd-girl origins and become a power player — like Ann Dalloni, her former mentor and current producing partner. Ann, meanwhile, is feeling her age and losing her mind. But she'll be damned if she cedes control of their hit primetime TV show to Stacey.
After Ann hires Jenna, a young actress hoping to restart her stalled career, as an assistant, the relationship between Ann and Stacey deteriorates into a blood feud. Soon, Jenna must choose whom to support and whom to betray to achieve her own ends. And Stacey will find out if she possesses the killer instinct needed to stay on top.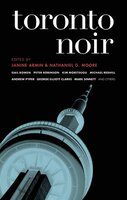 Anthology (Short story)
Toronto Noir
Moritsugu, Kim. "A Taste of Honey." In Toronto Noir, edited by Janine Armin and Nathaniel G. Moore. New York: Akashic Books, 2008.
PS8329.7.T67 T67 2008