Michelle Aung Thin was born in Rangoon, Burma (now Myanmar) but left the country with her parents during infancy. She was raised in Ottawa, Ontario, Canada but now resides in Melbourne, Australia where she teaches writing at the RMIT University. Dr. Aung Thin received her PhD in Creative Writing from the University of Adelaide. Her first novel, The Monsoon Bride, was written as part of the requirement for this terminal degree. On her website she notes that she is Anglo-Burmese, of mixed European and Asian ancestry.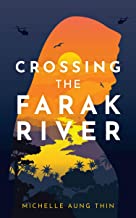 Fiction (Juvenile)
Crossing the Farak River
Toronto: Annick Press, 2020.
Forthcoming spring 2020.
Published in Australia as: Hasina: Through My Eyes
Publisher's Synopsis (From its website)
For Hasina and her younger brother Araf, the constant threat of Sit Tat, the Myanmar Army, is a way of life in Rakhine province—just uttering the name is enough to send chills down their spines. As Rohingyas, they know that when they hear the wop wop wop of their helicopters there is one thing to do—run, and don't stop. So when soldiers invade their village one night, and Hasina awakes to her aunt's fearful voice, followed by smoke, and then a scream, run is what they do.
Hasina races deep into the Rakhine forest to hide with her cousin Ghadiya and Araf. When they emerge some days later, it is to a smouldering village. Their house is standing but where is the rest of her family? With so many Rohingyas driven out, Hasina must figure out who she can trust for help and summon the courage to fight for her family amid the escalating conflict that threatens her world and her identity.
Fast-paced and accessibly written, Crossing the Farak River tackles an important topic frequently in the news but little explored in fiction. It is a poignant and thought-provoking introduction for young readers to the military crackdown and ongoing persecution of Rohingya people, from the perspective of a brave and resilient protagonist.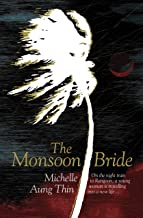 Fiction
The Monsoon Bride
Melbourne: Text Publishing, 2011.
Publisher's Synopsis (From its website)
Winsome is just married and filled with anticipation. Her new husband is a stranger—one of the suitors chosen for her and the other mixed-race girls from the men who apply to the orphanage. But as the night train rattles towards her new home she sees possibility in this uncertain destiny. She knows she is headed for a new life in the metropolis.
She does not know about Rangoon, this city cradled in the arms of rivers. That it is about to be torn apart in the struggle between its ancient owners and new masters. That it will seduce her, possess her senses and change utterly her notion of what kind of woman she can be. When she meets Jonathan—when the monsoon comes—she begins to find out.