Madhur Anand is a professor in the School of Environmental Sciences at the University of Guelph and received her Ph.D. in theoretical ecology at Western University in London, Ontario in 1997. Her dissertation is entitled "Towards a Unifying Theory of Vegetation Dynamics." Anand's poetry has been published in many literary magazines.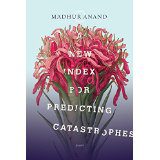 Poetry
A New Index for Predicting Catastrophes: Poems
Toronto: McClelland & Stewart, 2015.
PS8601 .N31 N48 2015
Publisher's Synopsis (From its website)
Originating from her living room, backyard garden, university office, or the field sites in boreal or tropical forests, the poems in Madhur Anand's captivating debut collection compose a lyric science; they bring order and chaos together into a unified theory of predicting catastrophes, large and small. Anand's ecologist poetics are sophisticated and original; her voice is an "index," a way of cataloguing and measuring the world and human experience, and of illuminating the interconnectedness at the heart of all things. Narrating the beauty of her perceived world, the poems unabashedly embrace the scintillant language of scientific evidence as they interrogate crises of personal and global concern. The result is a poetry that is as complex as it is compassionate. Anand's modernist intervention into "nature" poetry is a sparkling addition to poetics in Canada and beyond.
Awards and Honours
2016 Trillium Book Award for Poetry in English (Finalist)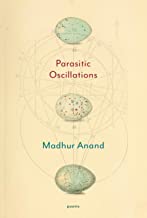 Poetry
Parasitic Oscillations
Toronto: McClelland & Stewart, 2022.
PS8601.N31 P37 2022
Publisher's Synopsis (From its website)
The poems in Madhur Anand's second collection interrogate the inevitability of undesired cyclic variation caused by feedback in the amplifying devices of both poetry and science.
 
There are several interacting currents: the poet's own work between the arts and the sciences, living between North American and Indian cultures, as well as examining contemporary environments through the lag effects of the past. Weaving in a close reading of A.O. Hume's The Nests and Eggs of Indian Birds (1889), anticolonial, intertextual, feminist, electronic, and diasporic relationships are examined against the backdrop of unprecedented ecological collapse. Here, birds are often no longer direct subjects of metaphor, but rather remain strange, sometimes silent, a kind of menacing and stray capacitance, but can still act as harbingers of discovery and hope.
 
Fluctuating through extreme highs and lows, both emotional and environmental, while examining a myriad of philosophical and ethical dilemmas, Parasitic Oscillations is an enlightening, thought-provoking, and profoundly beautiful work that both informs and questions.
Awards and Honours
2022 The Globe 100 (Globe and Mail, 2 Dec. 2022)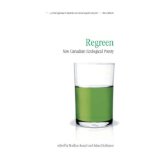 Anthology (Poetry)
Regreen: New Canadian Ecological Poetry
Edited by Madhur Anand and Adam Dickinson
Sudbury, Ont.: Your Scrivener Press, 2009.
Publisher's Synopsis (From its website)
In this highly timely and one-of-a-kind collection, Madhur Anand and Adam Dickinson have brought together a who's who of contemporary Canadian ecological poets from across the country and across the spectrum of form—from traditional to experimental—who are united in their attention to our relationship with the environment, and to re-imagining that relationship.
Non-fiction (Autobiography & Family Biography)
This Red Line Goes Straight to Your Heart: A Memoir in Halves
Toronto: Penguin Random House Canada, 2020.
PS8601.N31 T45 2020
Publisher's Synopsis (From its website)
An experimental memoir about Partition, immigration, and generational storytelling, This Red Line Goes Straight to Your Heart weaves together the poetry of memory with the science of embodied trauma, using the imagined voices of the past and the vital authority of the present.
Awards and Honours
2020 Governor General's Literary Award-Non-fiction, English language (Finalist)
Selected Criticism and Interpretation
Chilana, Rajwant Singh. "Dr. Madhur Anand." In South Asian Writers in Canada: A Bio-Bibliographical Study. Surrey, BC: Asian Publications, 2017, 219.
Z1376 .S68 C45 2017
Links
Publisher Penguin Random House Canada, of which McClelland & Stewart is an imprint.
Anand Lab in Global Ecological Change & Sustainability at the University of Guelph
Author Profile by Steven W. Beattie in Quill & Quire website, posted 13 April 2022