Aminder Dhaliwal grew up in London, England and Brampton, Ontario and graduated from the animation programme at Sheridan College. She worked as a storyboard director for two firms in California before joining Disney TV Animation as a director in Los Angeles. Her first graphic novel, Woman World, began as a biweekly Instagram web comic as did her second graphic novel, Cyclopedia Exotica.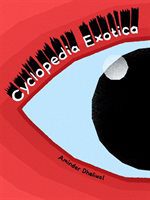 Fiction (Graphic novel)
Cyclopedia Exotica
Montreal: Drawn & Quarterly, 2021.
PN6733.D453 C93 2021
Publisher's Synopsis (From its website)
Following the critical and popular success of Woman World—the hit Instagram comic which appeared on 25 best of lists—Aminder Dhaliwal returns with Cyclopedia Exotica. Also serialized on Instagram to her 250,000 followers, this graphic novel showcases Dhaliwal's quick wit and astute socio-cultural criticism.
In Cyclopedia Exotica, doctor's office waiting rooms, commercials, dog parks, and dating app screenshots capture the experiences and interior lives of the cyclops community; a largely immigrant population displaying physical differences from the majority. Whether they're artists, parents, or yoga students, the cyclops have it tough: they face microaggressions and overt xenophobia on a daily basis. However, they are bent on finding love, cultivating community, and navigating life alongside the two-eyed majority with patience and the occasional bout of rage.
Through this parallel universe, Dhaliwal comments on race, difference, beauty, and belonging, touching on all of these issues with her distinctive deadpan humour steeped in millennial references. Cyclopedia Exotica is a triumph of hilarious candor.
Awards and Honours
2022 Doug Wright Award for best book (Finalist)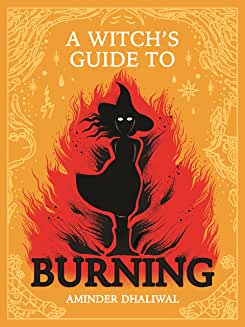 Fiction (Graphic novel)
A Witch's Guide to Burning
Montreal: Drawn & Quarterly, 2024.
forthcoming March 2024
Publisher's Synopsis (From its website)
A witch's work is never done when she works for the people. With the success of her town relying on her magic, demands are high. But what happens when a witch can't keep up with the magical requests? She is burnt, of course—in a cruel ritual that extinguishes her magic and erases all her memories, making her just like everybody else. But when a burning ceremony is interrupted by rain in Chamomile Valley, a witch is left writhing at the stake. It's up to a witch doctor and her toad friend to save the singed witch and nurse her back to health. Can they help her before her magic is lost forever?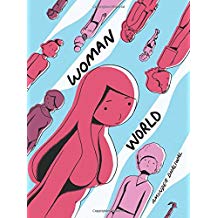 Fiction (Graphic novel)
Woman World
Montreal: Drawn & Quarterly, 2018.
PN6733.D453 W66 2018
Publisher's Synopsis (From its website)
When a birth defect wipes out the planet's entire population of men, Woman World rises out of society's ashes. Dhaliwal's infectiously funny instagram comic follows the rebuilding process, tracking a group of women who have rallied together under the flag of "Beyonce's Thighs." Only Grandma remembers the distant past, a civilization of segway-riding mall cops, Blockbusters movie rental shops, and "That's What She Said" jokes. For the most part, Woman World's residents are focused on their struggles with unrequited love and anxiety, not to mention that whole "survival of humanity" thing.
Woman World is an uproarious and insightful graphic novel from a very talented and funny new voice.
Awards and Honours
2019 Doug Wright Spotlight Award (a.k.a. The Nipper) (Finalist)