Naben Ruthnum's first monograph, Curry: Eating, Reading, and Race, is a critically acclaimed venture into memoir, literary criticism and sociology. A first-generation Mauritian-Canadian, Ruthnum was born in Winnipeg and spent his childhood and teen years in Kelowna, British Columbia. He earned an MA in English literature from McGill University in Montreal. His thesis, available online, is entitled Haunted Artworks: Oscar Wilde and the British Ghost Story. Ruthnum's first novel, a psychological thriller called Find You in the Dark, is published under his pen name: Nathan Ripley. Ruthnum has written on books and culture for several Canadian newspapers and magazines. His crime fiction has been published in well-known journals. His short story, "Cinema Rex," originally published in the literary magazine The Malahat Review, was the winner of the Writers' Trust of Canada / McClelland & Stewart Journey Prize for 2013. Ruthnum lives in Toronto. He also writes for film and television.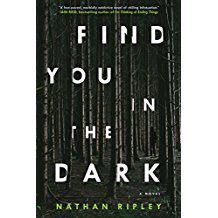 Fiction (Thriller)
Find You in the Dark
By Nathan Ripley.
Toronto: Simon & Schuster Canada, 2018.
Publisher's Synopsis (From its website)
In this chilling debut thriller, in the vein of Dexter and The Talented Mr. Ripley, a family man obsessed with digging up the undiscovered remains of serial killer victims catches the attention of a murderer prowling the streets of Seattle.
Martin Reese is obsessed with murder.
For years, he has been illegally buying police files on serial killers and studying them in depth, using them as guides to find missing bodies. He doesn't take any souvenirs, just photos that he stores in an old laptop, and then he turns in the results to the police anonymously. Martin sees his work as a public service, a righting of wrongs that cops have continuously failed to do.
Detective Sandra Whittal sees it differently. On a meteoric rise in police ranks due to her case-closing efficiency, Whittal is suspicious of the mysterious caller—the Finder, she names him—leading the police to the bodies. Even if the Finder isn't the one leaving bodies behind, who's to say that he won't start soon?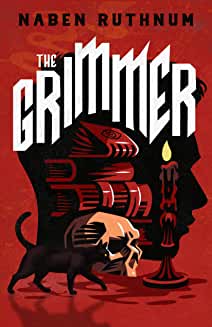 Fiction (Young adult)
The Grimmer
Toronto: ECW Press, 2023.
forthcoming
Publisher's Synopsis (From its website)
After his father returns from treatment for addiction, high schooler Vish — lover of metal music and literature — is uncertain what the future holds. It doesn't help that everyone seems to know about the family's troubles, and they stand out doubly as one of the only brown families in town. When Vish is mistaken for a relative of the weird local bookseller and attacked by an unsettling pale man who seems to be decaying, he is pulled into the world of the occult, where witches live in television sets, undead creatures can burn with a touch, and magic is mathematical. Vish must work with the bookstore owner and his mysterious teenage employee, Gisela, to stop an interdimensional invasion that would destroy their peaceful town.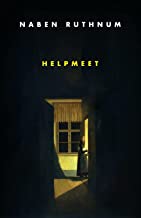 Fiction
Helpmeet
Pickering, Ont.: Undertow Publications, 2022.
Publisher's Synopsis (From its website)
It's 1900, and Louise Wilk is taking her dying husband home to Buffalo where he grew up. Dr. Edward Wilk is wasting away from an aggressive and debilitating malady. But it's becoming clearer that his condition isn't exactly a disease, but a phase of existence that seeks to transform and ultimately possess him.
Awards and Honours
2022 The Globe 100 (Globe and Mail, 2 Dec. 2022)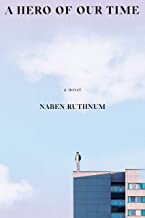 Fiction
A Hero of Our Time: A Novel
Toronto: McClelland and Stewart, 2022.
On Order
Publisher's Synopsis (From its website)
A wry comic novel with an acerbic wit, A Hero of Our Time is a vicious takedown of superficial diversity initiatives and tech culture, with a beating heart of broken sincerity.
Osman Shah is a pitstop on his white colleague Olivia Robinson's quest for corporate domination at AAP, an edutech startup determined to automate higher education.

Osman, obsessed by Olivia's ability to successfully disguise ambition and self-interest as collectivist diversity politics, is bent on exposing her. Aided by his colleague turned comrade-in-arms Nena, who loathes and tolerates him in equal measure, Osman delves into Olivia's twisted past. But at every turn, he's stymied by his unfailing gift for cruel observation, which he turns with most ferocity on himself, without ever noticing what is that stops him from connecting to anyone in his past or present. As Osman loses his grip on his family, Nena, and everything he thought was essential to his identity, he confronts an enemy who may simply be too good at her job to be defeated.

A Hero of Our Time cracks the veneer of well-intentioned race conversations in the West, dismantles cheery narratives of progress through tech and "streamlined" education, and exposes the venomous self-congratulation and devouring lust for wealth, power, and property that lurks beneath.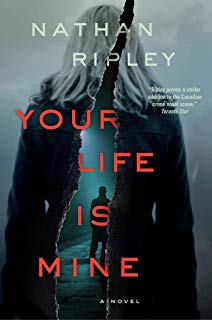 Fiction (Thriller)
Your Life is Mine
By Nathan Ripley.
Toronto: Simon & Schuster Canada, 2019.
Publisher's Synopsis (From its website)
Blanche, an up-and-coming filmmaker, has distanced herself in every way she can from her father, the notorious killer and cult leader, Chuck Varner. In 1996, when she was a small child, he went on a shooting spree before turning the gun on himself.
Now, Blanche learns that her mother has been murdered. She returns to her childhood home, where she soon discovers there's more to the death than police are willing to reveal. The officer who's handling the case is holding information back, and a journalist who's nosing around the investigation is taking an unusual interest in Blanche's family.
Blanche begins to suspect that Chuck Varner's cult has found a new life, and that her mother's murder was just the beginning of the cult's next chapter.
Then another killing occurs.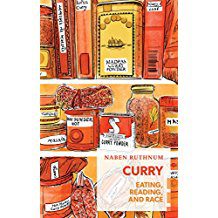 Non-Fiction
Curry: Eating, Reading, and Race
Toronto: Coach House Books, 2017.
DS432.5 .R88 2017
Publisher's Synopsis (From its website)
Curry is a dish that doesn't quite exist, but, as this hilarious and sharp essay points out, a dish that doesn't properly exist can have infinite, equally authentic variations.By grappling with novels, recipes, travelogues, pop culture, and his own background, Naben Ruthnum depicts how the distinctive taste of curry has often become maladroit shorthand for brown identity. With the sardonic wit of Gita Mehta's Karma Cola and the refined, obsessive palette of Bill Buford's Heat, Ruthnum sinks his teeth into the story of how the beloved flavour calcified into an aesthetic genre that limits the imaginations of writers, readers, and eaters. Following in the footsteps of Salman Rushdie's Imaginary Homelands, Curry cracks open anew the staid narrative of an authentically Indian diasporic experience.