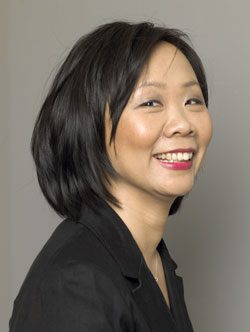 Chinese-Canadian writer Fiona Tinwei Lam was born in Scotland but raised in Vancouver, British Columbia. She holds an LL.B. from Queen's University, an LL.M. from the University of Toronto, and a MFA in creative writing from the University of British Columbia. Her LL.M. thesis completed in 1994 is entitled:
The Pursuit of Cultural Homogeneity and Social Cohesion in Immigration and Naturalization Policy: The Example of the Chinese in Canada
. Lam continues to live in Vancouver. She teaches at Simon Fraser University in the Continuing Studies Dept. Her writing has been widely anthologized.  Lam co-edited
Love Me True: Writers Reflect on the Ins, Outs, Ups and Downs of Marriage
(Caitlin Press, 2018).

Poetry
Enter the Chrysanthemum
Halfmoon Bay, B.C.: Harbour Pub., 2009.
PS8573 .A38383 E58 2009
Publisher's Synopsis
[This] is a luminous collection of poems about family, love and loss. Employing precise imagery and concise language, Lam plumbs and mines ordinary events and experiences to find a central core of poetic insight and sometimes harrowing truth. Whether written from the vantage point of a young child observing her parents, a single parent struggling to raise a child, or a daughter watching a parent's decline and death, these poems reconnect us to what it means to be human.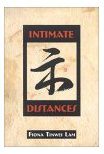 Poetry
Intimate Distances
Roberts Creek, B.C.: Nightwood Editions, 2002.
PS8573 .A38383 I57 2002
Publisher's Synopsis
This collection is a deep exploration of the vicissitudes of interpersonal connection and family relationships. Lam writes poignantly and vividly about her fascinating background: her father's early death during her childhood, the end of marriage, the gradual loss of her mother to Alzheimer's and most recently, the revitalization and responsibility of motherhood.
Awards and Honours
2003 City of Vancouver Book Award (Nominated)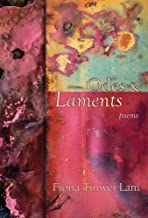 Poetry
Odes & Laments
Halfmoon Bay, B.C.: Caitlin Press, 2019.
On order
Publisher's Synopsis (From its website)
Through poems that celebrate the overlooked beauty in the everyday or that mourn human incursions upon the natural world, Fiona Tinwei Lam weaves polythematic threads into a shimmering tapestry that reveals the complexities of being human in an environment under threat. Inspired by Pablo Neruda's Elemental Odes, this wide-ranging and diverse collection plays with the yin and yang of everyday existence, employing lyricism, narrative, humour and an occasional dash of irreverence and fun through visual play with text and typography.

Anthology
Double Lives: Writing and Motherhood
Lam, Fiona Tinwei. "Elements." In Double Lives, edited by Shannon Cowan, Fiona Tinwei Lam, and Cathy Stonehouse. Montreal: McGill-Queen's, 2008.
Will be acquired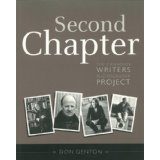 Anthology
Second Chapter: The Canadian Writers Photography Project
Denton, Don, and Fiona Lam. "Fiona Lam." In Denton, Don. Second Chapter: The Canadian Writers Photography Project. Banff, AB: Banff Centre Press, 2004, 76-77.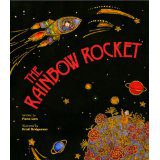 Fiction (Juvenile, Picture Book)
The Rainbow Rocket
Illustrated by Kristi Bridgeman.
Fernie, B.C.: Oolichan Books, 2013.
Publisher's Synopsis
James always looks forward to his weekly visits with his grandmother after school when they spend time painting and drawing together. He becomes concerned when she becomes increasingly forgetful. However, the two of them continue to enjoy moments of beauty and pleasure together, even after his grandmother moves into a nursing home. When she passes away, James has a vivid dream that both comforts him and assists him in developing his own unique and meaningful way to honour his grandmother's ongoing legacy of art and love at the annual Chinese festival of Ching Ming.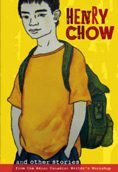 Anthology (Short stories)
Henry Chow and Other Stories
Edited by R. David Stephens, from the Asian Canadian Writers' Workshop.
Vancouver: Tradewind Books, 2009.
PS8329.1 .H44 2009
Lam, Fiona Tinwei. "Air." In Henry Chow and Other Stories, edited by R. David Stephens, from the Asian Canadian Writers' Workshop. Vancouver: Tradewind Books, 2009, 53-61.