Hiro Kanagawa is a Vancouver-based actor, playwright, screenwriter, and teacher who lives in Port Moody, B.C. Kanagawa was born in Sapporo, Japan and raised in North America.  In 1994 he completed an M.F.A. at Simon Fraser University's School of Contemporary Arts. His thesis project, a dramatic work, is entitled Slants and deals with race relations with particular focus on Japanese Canadians and Japanese Americans.  He teaches playwriting at Capilano University and is a Playwrights' Theatre Centre Associate.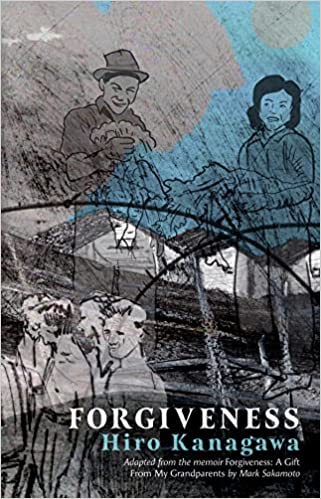 Drama
Forgiveness
Adapted from the memoir Forgiveness: A Gift From My Grandparents by Mark Sakamoto.
Toronto: Playwrights Canada Press, 2023.
Publisher's Synopsis (From its website)
Mitsue Sakamoto and Ralph MacLean both suffered tremendous loss during WWII: Mitsue as a survivor of a Japanese Canadian internment camp, and Ralph as a prisoner in a Japanese POW camp. In order to rebuild their lives and their families after the war, Ralph and Mitsue must find the grace and generosity necessary to forgive those who have wronged them. Their paths eventually cross in 1968 when Mitsue's son and Ralph's daughter begin dating, and Ralph is invited to Mitsue's home for dinner.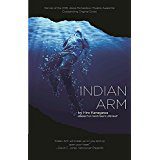 Drama
Indian Arm
Toronto: Playwrights Canada Press, 2016
PS8571 .A42358 I53 2016
Publisher's Synopsis (From its website)
Rita and Alfred Allmers live in an isolated family cabin on native leasehold land overlooking Indian Arm, a still untamed glacial fjord just north of Vancouver, BC. With Alfred—a formerly promising novelist—now struggling with his latest work, Rita has been tasked with caring for their adopted son Wolfie, a sensitive First Nations youth who has been designated "special needs" for much of his life. Rita's resentments and frustrations are further embittered by her younger half-sister, Asta, a constant reminder of the innocence, idealism, and sexual allure Rita once had and yearns for again. The fragile impasse of their lives is torn asunder by the appearance of Janice, the surviving member of the Indigenous family who leased the land to Rita and Asta's reclusive and mysterious father over fifty years ago. With the lease now expired, they are all engulfed by the secrets and contradictions of their lives and of the land itself—in both the past and the present—and their stories are drawn inexorably toward an unspeakable tragedy.
Awards and Honours
2017 Governor-General's Literary Award–Drama, English Language (Winner)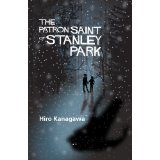 Drama
The Patron Saint of Stanley Park
Toronto: Playwrights Guild of Canada, 2011
PS8571 .A42356 P38 2011
Toronto: Playwrights Canada Press, 2014
PS8571 .A42356 P38 2014
Publisher's Synopsis (From Playwrights Guild of Canada website)
On a wild and stormy Christmas Eve, a mysterious vagabond rescues two fatherless children and takes them to a fantastical world beneath Stanley Park's prospect point. During the course of the magical night, the children experience wondrous visions which may help them understand the truth about their father, their savior, and the power of love.
Drama
Tiger of Malaya
Toronto: Playwrights Guild of Canada, 2009
Publisher's Synopsis (From its website)
Based on the 1945 Manila war crimes trial of General Tomoyuki Yamashita, "Tiger of Malaya" examines the relationship between the notorious Japanese general and his American legal defense team, as well as a Filipino witness who may hold the key to Yamashita's innocence or guilt.
Anthology (Drama)
"Tiger of Malaya." In Love + Relasianships: A Collection of Contemporary Asian-Canadian Drama. Volume 2, ed. Nina Lee Aquino. Toronto: Playwrights Canada Press, 2009, 29-91.