Rupi Kaur is a writer and artist based in Toronto who was born in the Punjab. Her debut work, Milk and Honey, an illustrated collection of poetry and prose, was originally self-published in 2014 using the CreateSpace Independent Publishing Platform. It was re-released by a commercial publisher in 2015 in a paperback edition followed eventually in a cloth edition. Kaur's social media presence contributed to the remarkable popularity of her debut collection that became an extraordinary best seller, with more than one million copies sold by early January 2017. The New York Times website notes that as of mid-January 2017, the work appeared on their paperback trade fiction list for thirty-nine weeks. The Globe and Mail likewise records this as a bestseller in its Canadian fiction list. By mid July 2017, Erin Balser of CBC Books reported that Milk and Honey had sold almost two million copies world wide. At the time of publication of her third collection Home Body, her publisher reported that her first two books sold more than 8 million copies and has been translated into 40 languages.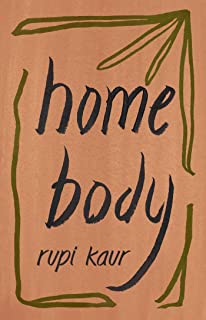 Poetry
Home Body
New York; Toronto: Simon and Schuster, 2020.
Electronic book (Access restricted to members of the TMU community)
Publisher's Synopsis (From its website)
rupi kaur constantly embraces growth, and in home body, she walks readers through a reflective and intimate journey visiting the past, the present, and the potential of the self. home body is a collection of raw, honest conversations with oneself – reminding readers to fill up on love, acceptance, community, family, and embrace change. illustrated by the author, themes of nature and nurture, light and dark, rest here.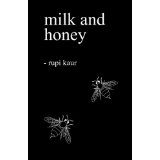 Poetry and Prose
Milk and Honey
Kansas City, Missouri: Andrews McMeel Publishing, 2015.
PS8621 .A87 M55 2015
Publisher's Synopsis (From its website)
milk and honey is a collection of poetry and prose about survival. About the experience of violence, abuse, love, loss, and femininity. The book is divided into four chapters, and each chapter serves a different purpose. Deals with a different pain. Heals a different heartache. milk and honey takes readers through a journey of the most bitter moments in life and finds sweetness in them because there is sweetness everywhere if you are just willing to look.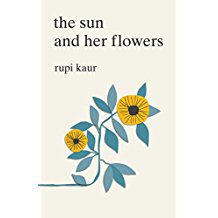 Poetry and Prose
The Sun and Her Flowers
Toronto: Simon and Schuster, 2017.
PS8621 .A87 S86 2017
Publisher's Synopsis (From its website)
From Rupi Kaur, the #1 New York Times bestselling author of milk and honey, comes her long-awaited second collection of poetry. A vibrant and transcendent journey about growth and healing. Ancestry and honoring one's roots. Expatriation and rising up to find a home within yourself.
Divided into five chapters and illustrated by Kaur, the sun and her flowers is a journey of wilting, falling, rooting, rising, and blooming. A celebration of love in all its forms.