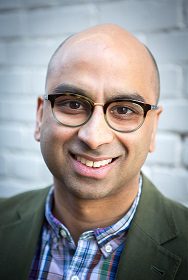 Soharn Randy Boyagoda's parents immigrated to Canada from Sri Lanka in 1967 and settled in Oshawa, Ontario where Randy was born. He completed a bachelor of arts degree at the University of Toronto in 1999, and both an M.A. (2001) and Ph.D (2005) at Boston University. His doctoral thesis is entitled "Imagining Nations and Imaginary Americans: Race, Immigration and American Identity in the Fiction of Salman Rushdie, Ralph Ellison, and William Faulkner." Boyagoda joined the English Dept. of Toronto Metropolitan University in 2006 and later became the Director of Zone Learning at the University. He is a frequent contributor to local magazines such as The Walrus and newspapers including The Globe and Mail and National Post. He is a frequent contributor to CBC radio programs. Since July 1, 2016, Boyagoda has been the Principal and Vice President of St. Michael's College, and a tenured professor in the English Department at the University of Toronto.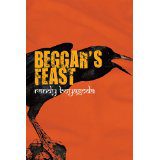 Fiction
Beggar's Feast
Toronto: Viking Canada, 2011.
PS8603 .O978 B43 2011
Publisher's Synopsis
Sam Kandy, born to low prospcets in a Ceylon village in 1899, dies a hundred years later as the wealthy headman of the same village – a self-made shipping magnate and the father of sixteen who's been married three times and widowed twice. … A novel about family, pride, and ambition set on a gorgeous, troubled island caught between tradition and modernity …
Fiction
Dante's Indiana
Windsor: Biblioasis, 2021.
On order
Publisher's Synopsis (From its website)
Middle-aged, married, but living on his own, Prin has lost his way. Desperate for money and purpose, he moves to small-town Indiana to work for an evangelical millionaire who's building a theme park inspired by Dante's Inferno. He quickly becomes involved in the difficult lives of his co-workers and in the wider struggles of their opioid-ravaged community while trying to reconcile with his distant wife and distant God. Both projects spin out of control, and when a Black teenager is killed, creationists, politicians and protesters alike descend. In the midst of this American chaos, Prin risks everything to help the lost and angry souls around him while searching for his own way home.
Following Original Prin, a New York Times Book Review Editor's Choice and Globe and Mail Best Book, Dante's Indiana is affecting and strange, intimate and big-hearted—an extraordinary journey through the darkly divine comedies of our time.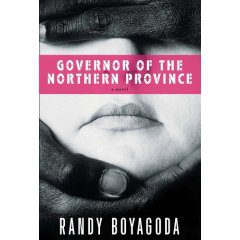 Fiction
Governor of the Northern Province
Toronto: Viking, 2006.
PS8603 .O978 G69 2006
Publisher's Synopsis
He laughed at what passed for tragedy in his new country. So begins Randy Boyagoda's scalding first novel, about an ex-African warlord named Bokarie who moves to small-town Canada–a place of comfort and tolerance, a place free from judgment and punishment for his gruesome doings in the northern province of his native African country, Atwenty. … With searing irony and irrepressible intellect, Randy Boyagoda has created a disquieting tale of ambition, reinvention and betrayal.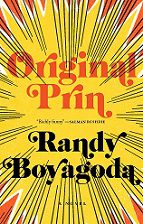 Fiction
Original Prin
Windsor, ON: Biblioasis, 2018.
PS8603 .O978 O75 2018
Publisher's Synopsis (From its website)
Eight months before he became a suicide bomber, Prin went to the zoo with his family.
Following a cancer diagnosis, forty-year old Prin vows to become a better man and a better Catholic. He's going to spend more time with his kids and better time with his wife, care for his recently divorced and aging parents, and also expand his cutting-edge research into the symbolism of the seahorse in Canadian literature.
But when his historic college in downtown Toronto faces a shutdown and he meets with the condominium developers ready to take it over—including a foul-mouthed young Chinese entrepreneur and Wende, his sexy ex-girlfriend from graduate school—Prin hears the voice of God. Bewildered and divinely inspired, he goes to the Middle East, hoping to save both his college and his soul. Wende is coming, too.
The first book in a planned trilogy, Original Prin is an entertaining and essential novel about family life, faith, temptation, and fanaticism. It's a timely story about timeless truths, told with wise insight and great humour, confirming Randy Boyagoda's place as one of Canada's funniest and most provocative writers.
Awards and Honours
2018 The Globe 100 (Globe and Mail, 1 Dec. 2018)
Selected Criticism and Interpretation
Chilana, Rajwant Singh. "Randy Boyagoda." In South Asian Writers in Canada: A Bio-Bibliographical Study. Surrey, BC: Asian Publications, 2017, 256.
Z1376 .S68 C45 2017