Stanford Cheung is a concert pianist, intermedia poet, and sound artist from Toronto who maintains an active international performing career throughout North America, the UK, Canada and Asia. A versatile collaborator, Stanford has worked with artists including Morgan Fisher, Steven SJ Fowler, Scott Hunter, Vidhu Aggarwal, Nobuo Kubota, Marc di Saverio, Jordan A.Y Smith among others. Among his cross-disciplinary literary creations include SONICFOLIO (The Operating System, forthcoming), The Bing (University of Edinburgh College of Art, 2021), We Could Be Anything (Crevasse Books, 2019), Comfort of Malice (Inspiritus, 2018), and Any Seam or Needlework (The Operating System, 2016). His work appears in anthologies and journals such as The Tokyo Poetry Journal, Nomadic Journal, Ricepaper, The Underwater Railroad and elsewhere. Stanford is presently a Doctoral student studying music performance at the McGill University's Schulich School of Music where his research dissertation is "Wabi-sabi Behind the Scenes in Ryuichi Sakamoto's Async."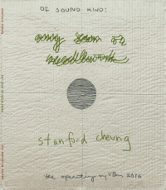 Poetry (Chapbook)
Any Seam or Needlework
Brooklyn, NY: Operating System, 2016.
Cover art: Quilt Drawing #12 by Daphne Taylor.
(Chapbook Series 2016: Of Sound Mind)
Publisher's Synopsis
Inspired from the folk tune of the English ballad "Scarborough Fair," where the third line of the stanza adopts the title of the collection, "Any Seam or Needlework" burns fiercely on a canvas to be nothing, yet nothing to be everything. Similar to a bronze gramophone record stuck on replay, each typographic confession sings naked on the podium for more unknown dissections. Though the first glance onto the page may be subtle with their canon at play, we begin to form a literary study on the relationships between the poet's conscience and the mentality of the poem itself. Some say it's as if the whole sentence becomes alive with each glance, or what's worse, an ode to phonetic cult.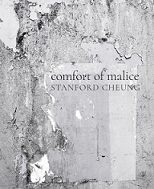 Poetry (Chapbook)
Comfort of Malice
Toronto: Inspiritus Press, 2018.
Publisher's Synopsis (From its website)
Comfort of Malice engages with the process of documenting in the evening fields of Bamburgh Park attuned to the sounds of fairgrounds, transmission towers and other curiosities of an environment in migration. Accompanied by JC Bouchard's photography is a multi-modal experience of the beautiful in conflict with the gritty, a notation against landscape.
Poetry
Demonstrator
Toronto: Andata Express, 2020.
Publisher's Synopsis (From its website)
Stanford Cheung's newly awaited full-length collection Demonstrator turns to the cities of Fukuoka to draw inspiration from an imagined "installation society." Among the actors around him: commuters, skyscrapers, pachinko machines, strangers and lovers, which form his personal yet socially narrative arc. What results is a sublime artistic range in Cheung's never-ending quest to uncover noises, sounds and rhythms never heard.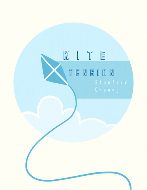 Poetry (Chapbook)
Kite Tension
Toronto: Words(on)pages Press, 2017.
Publisher's Synopsis (From its website)
Tinkering with the parameters of language and form, the poems in Kite Extension chart a patterned quilt of dreams, presenting dichotomies between the confessional present metonymy of everyday life against the apertures of a soundscape memory of the past. Through these two modes of existence, the speaker tries to find some rite of middle ground where he can make sense of the past and present being one unit. Kite Extension, with an air of paradoxical relevance, is the tapping between cosmic perspective and evacuated nature–what the poet calls "an unresolved trilogy on my sleeves."

Poetry
Structures from the Still
Baltimore: Akinoga Press, 2018.
Publisher's Synopsis (From its website)
Structures from the Still is an imperative to recall and forge an internal landscape bound by kites, transmission towers, and the shifting sky — where seemingly unrelated subjects become the very acts of narrative and perception.