Ava Homa is a Kurdish writer, editor and public speaker who was born in Iran. She left a teaching post an an Iranian university in order to pursue more studies and to find freedoms in Canada. She holds an MA in English and creative writing from the University of Windsor. Now based in Toronto and San Francisco, Homa continues to publish short stories in literary magazines and articles in an assortment of print and digital venues. Her debut novel, Daughters of Smoke and Fire, is described by the publisher as the first novel published in English by a female Kurdish writer.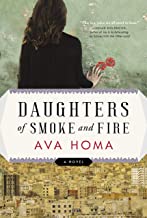 Fiction
Daughters of Smoke and Fire
New York: Harper Perennial, 2020.
Publisher's Synopsis (From its website)
Set in Iran, this extraordinary debut novel takes readers into the everyday lives of the Kurds. Leila dreams of making films to bring the suppressed stories of her people onto the global stage, but obstacles keep piling up. Leila's younger brother, Chia, influenced by their father's past torture and imprisonment, and his own deep-seated desire for justice, begins to engage with social and political affairs. But his activism grows increasingly risky, and one day he disappears in Tehran. Seeking answers about her brother's whereabouts and fearing the worst, Leila begins a campaign to save him. But when she publishes Chia's writings online, she realizes that she too is in grave danger. A family friend with ties to Canada offers to help, but Leila must struggle to forgive him for his role in Chia's disappearance.
Daughters of Smoke and Fire is an evocative portrait of the stakes faced by 40 million stateless Kurds. A powerful story that brilliantly illuminates the meaning of identity and the complex bonds of family, it is perfect for fans of Khaled Hosseini's The Kite Runner, Rawi Hage's De Niro's Game and Chimamanda Ngozi Adichie's Half of a Yellow Sun.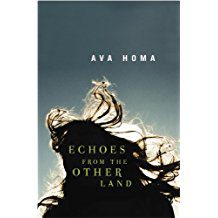 Fiction (Short stories)
Echoes from the Other Land
Toronto: TSAR Publications, 2010.
PS8615 .O486 E35 2010
Publisher's Synopsis (From its website)
These haunting stories beautifully evoke the oppressive lives of modern women in the Islamic Republic of Iran. Anis, a computer programmer, is at the end of her rope, putting up with the bullying criticism of a no-good, unemployed lout of a husband; Azar is a young divorcee, and the only person she can talk to is Reza; but she can see him only late at night when "they" are not around; Sharmin has Down's syndrome and hopelessly loves Azad; he loves Kazhal, beautiful and blessed; but Kazhal is married off and is divorced at twenty and now awaits a hopeless future . . . For these and other characters the weight of traditional attitudes, the harassment of the religious establishment make for a frustrating, confining, and sometimes unlivable existence.