David Yee was born and raised in Toronto. He celebrates his Chinese and Scottish ancestry. He is well-known in the Toronto theatre scene as an actor but he was also playwright-in-residence at the fu-GEN Asian-Canadian Theatre Company. Yee is the artistic director of fu-GEN and has also been a playwright-in-residence at the Tarragon Theatre in Toronto.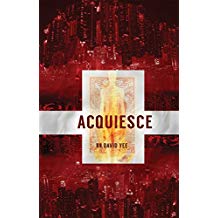 Drama
Acquiesce
Toronto: Playwrights Canada Press, 2017.
PS8647 .E44 A64 2017
Publisher's Synopsis (From its website)
Plagued by the success of his first book and haunted by his past, Sin Hwang arrives in Hong Kong with some unusual cargo and a lot of emotional baggage. Featuring a surreal cast of characters, from a foul-mouthed Paddington Bear to a wisecracking Buddhist monk, this sharply comedic and heartbreakingly poignant tale of self, familial, and spiritual discovery reflects the cycles from which we must all break free as we find our way.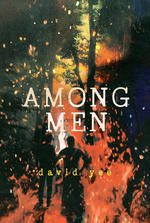 Drama
Among Men
Toronto: Playwrights Canada Press, 2023.
forthcoming Sept. 2023
Publisher's Synopsis (From its website)
1959, Ameliasburgh, Prince Edward County, Canada. On the edge of spring, two men are finishing an A-frame cabin on Roblin Lake. In the coming decade all three of them—Al, Milt, and the A-frame—will become famous and change the face of Canadian poetry. But for now all they have is the stench of sweat, whiskey, and words. From Governor General's Literary Award–winner David Yee, among men is a poetic and charged portrait of male friendship in uncertain times, and a story of how Canadian literature was changed forever.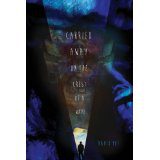 Drama
Carried Away on the Crest of a Wave
Toronto: Playwrights Canada Press, 2014.
PS8647 .E44 C37 2014
Publisher's Synopsis (From its website)
Two brothers in Malaysia are trying to save their house from sinking; a Canadian radio-show host is angered by disaster-relief efforts, believing it is "sponsored colonialism"; a Japanese man has been falling down a hole for years after learning of his daughter's death; a lonely woman in Utah is baking a pie when an FBI agent knocks on her front door. None of these people know each other, but they're each connected by the cataclysmic 2004 Indian Ocean tsunami that claimed the lives of more than two hundred thousand people. In a series of vignettes, carried away on the crest of a wave illustrates the ripple effects of one of the deadliest natural disasters in recorded history and ponders what happens when the events that tie us together are the same events that tear us apart.
Awards and Honours
2013 Carol Bolt Award (Playwrights Guild of Canada) (Winner)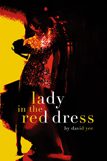 Drama
Lady in the Red Dress
Toronto: Playwrights Canada Press, 2010.
PS8647 .E44 L34 2010
Publisher's Synopsis (from its website)
Max, a lawyer for the Canadian Department of Justice, is losing his mind. In one nightmarish week, Max has been shot, punched, stabbed, led on a wild goose chase, and has even seen a ghost. All of this was set in motion by Sylvia, an elusive figure who enters his life and charges Max with the task of finding Tommy Jade, a Chinese immigrant from the 1920s. Dragged further into the history of the Chinese-Canadian struggle for redress and into the lives of those involved, Max discovers that not only is his life in danger, but also his son's.
Awards and Honours
2010 Governor General's Literary Awards–Drama, English (Nominated)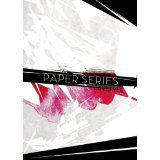 Drama
Paper Series
Toronto: Playwrights Canada Press, 2012.
PS8647 .E44 P36 2012
Publisher's Synopsis (From its website)
A series of monologues that imaginatively explore six lives and their curious connections to something as inconsequential as a piece of paper.
Anthology (Drama, Monologue excerpt)
"David Yee: Carried Away on the Crest of a Wave." In Refractions: Solo, ed. Donna-Michelle St. Bernard and Yvette Nolan. Toronto: Playwrights Canada Press, 2014, 43-146.
PS8309 .M6 R44 2014
Anthology (Drama)
"Paper Series." In Love + Relasianships: A Collection of Contemporary Asian-Canadian Drama. Volume 2, ed. Nina Lee Aquino. Toronto: Playwrights Canada Press, 2009, 275-307.
PS8309 .A75 L68 2009
Selected Criticism and Interpretation
Leung, Parie. "Drama as Surgical Act: Operative Realism and the Chinese Canadian Redress." Chap. in New Canadian Realisms, eds. Roberta Barker and Kim Solga. Toronto: Playwrights Canada Press, 2012, 163-181.
PS8169 .R42 N49 2012