Nhung N. Tran-Davies came to Canada with her family in 1979 as part of the Vietnamese refugee resettlement process. Now a physician and advocate for social justice through education, Tran-Davies lives outside of Edmonton, Alberta. Tran-Davies' first book for children is the self-published (with Friesen Press) Daddy is a Conundrum! (2012), illustrated by Stephanie Parker.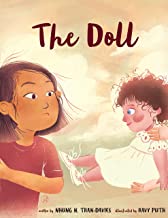 Fiction (Juvenile, Picture book)
The Doll
Illustrated by Ravy Puth.
Toronto: Second Story Press, 2021.
Publisher's Synopsis (From its website)
A young girl and her family arrive in an airport in a new country. They are refugees, migrants who have travelled across the world to find safety. Strangers greet them, and one of them gifts the little girl with a doll. Decades later, that little girl is grown up, and she has the chance to welcome a group of refugees who are newly arrived in her adopted country. To the youngest of them, a little girl, she gifts a doll, knowing it will help make her feel welcome. Inspired by the author's own experience as a child refugee, when a stranger's wonderful gift made such a difference that she was determined to repeat it years later.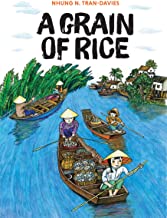 Fiction (Young adult)
A Grain of Rice
Vancouver: Tradewind Books, 2018.
Publisher's Synopsis (From its website)
Thirteen-year-old Yen and her family have survived the ravages of the Vietnam War and the ensuing famine and persecution. After a flood destroys their village, her family decides to take the ultimate risk on the high seas for a chance at a better life.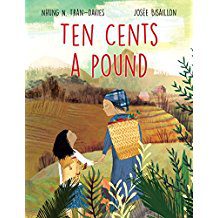 Fiction (Juvenile, Picture book)
Ten Cents a Pound
Illustrated by Josée Bisaillon.
Toronto: Second Story Press, 2018.
PZ7.1 .T736 T46 2018
Publisher's Synopsis (From its website)
A young girl is torn by her desire to stay home with her family and the familiarity of their village, and her desire to go to school and discover the world beyond the mountains that surround them. Every time the girl insists that she will stay, her mother repeats that she must go—that there is more to life than labor in the coffee fields. Their loving exchange reveals the struggles and sacrifices that they will both have to make for the sake of the young girl's future. The sweet, simple text captures a mother's love and her wish for a life of opportunity for her daughter.