Ann Shin grew up on a mushroom farm in Langley, B.C. She now lives in Toronto and works as a filmmaker, writer, and radio producer. She directed two documentary films for the National Film Board of Canada: Western Eyes (2000) and Almost Real: Connecting in a Wired World (2003). Shin also directed The Roswell Incident, winner of a Bronze Award at the Columbus International Film and Video Festival, for History Television. Her film, Four Seasons: A Mosaic, was nominated for a 2006 Gemini for Best Performance documentary. Her 2014 documentary The Defector: Escape From North Korea won multiple Canadian Screen Awards. Her 2016 documentary My Enemy, My Brother was shortlisted for an Oscar nomination and nominated for an Emmy Award.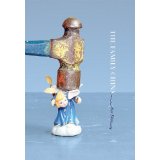 Poetry
The Family China
London, Ont.: Brick Books, 2013.
PS8587 .H5514 F36 2013
Publisher's Synopsis (From it's website)
In The Family China, her second book of poems, Ann Shin examines the decentering experiences of migration, loss and death, and the impulse to build anew. In five suites threaded through with footnote-like fragments that haunt and ambush the text like memories, the book accrues associations, building and transforming images from poem to poem, creating a layered and cohesive collection that asks daring questions about how we define ourselves.
Awards and Honours
2013 Anne Green Award (Winner)
2014 ReLit Awards, Poetry (Shortlist)

Poetry
The Last Thing Standing
Toronto: Mansfield Press, 2000.
Publisher's Synopsis (From it's website)
In The Last Thing Standing, Shin pulls away floors and ceilings in a thoughtful meditation on the concept of home.
From the many lives contained within four walls of a house, to the mortar and beams that keep it standing, she is a telling witness to the love, anger and poignant solitudes that form the spaces we inhabit and make our own.
Anthology (Poetry)
Crossroads Cant
Poems by Mary Elizabeth Grace, Mark Seabrook, Shafiq, and Ann Shin.
Edited by Joe Blades.
Fredericton, N.B.: Broken Jaw Press, 1998.
PS8279 .C76 1997
Anthology
Han Kut: Critical Art and Writing by Korean Canadian Women
Edited by the Korean Canadian Anthology Collective.
Toronto: Inanna Publications and Eduation, 2007.
PS8235 .K67 H36 2007
Includes Ann Shin's "Learning to Walk", and, "Korean Drummers."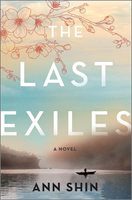 Fiction
The Last Exiles
Toronto: Park Row Books, 2021.
PS8587.H5514 L37 2021
Publisher's Synopsis (From its website)
Jin and Suja meet and fall in love while studying at university in Pyongyang. She is a young journalist from a prominent family, while he is from a small village of little means. Outside the school, North Korea has fallen under great political upheaval, plunged into chaos and famine. When Jin returns home to find his family starving, their food rations all but gone, he makes a rash decision that will haunt him for the rest of his life.
Meanwhile, miles away, Suja has begun to feel the tenuousness of her privilege when she learns that Jin has disappeared. Risking everything, and defying her family, Suja sets out to find him, embarking on a dangerous journey that leads her into a dark criminal underbelly and tests their love and will to survive.
In this vivid and moving story, award-winning filmmaker Ann Shin offers a rare glimpse at life inside the guarded walls of North Korea and the harrowing experiences of those who are daring enough to attempt escape. Inspired by real stories of incredible bravery, The Last Exiles is a stunning debut about love, sacrifice and the price of liberty.
Awards and Honours
2022 Trillium Book Award (Winner)