Manjushree Thapa is an essayist, novelist and translator of Nepali literature into English. She was born in Kathmandu, raised in Nepal, Canada and the United States, and now lives in Toronto, Ontario. She earned a BFA in Photography at Rhode Island School of Design, and a MFA in English (Fiction) at the University of Washington in Seattle. Thapa's non-fiction books include a travelogue, a biography, and a collection of editorials and reportage on Nepal's Maoist war and peace process.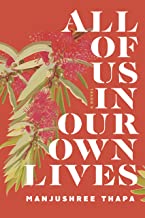 Fiction
All of Us in Our Own Lives
Calgary: Freehand Books, 2018.
PS8639.H38 A65 2018
Publisher's Synopsis (From its website)
A beautiful story of strangers who shape each other's lives in fateful ways, All of Us in Our Own Lives delves deeply into the lives of women and men in Nepal and into the world of international aid.
Ava Berriden, a Canadian lawyer, quits her corporate job in Toronto to move to Nepal, from where she was adopted as a baby. There she struggles to adapt to her new career in international aid and forge a connection with the country of her birth.
Ava's work brings her into contact with Indira Sharma, who has ambitions of becoming the first Nepali woman director of a NGO; Sapana Karki, a bright young teenager living a small village; and Gyanu, Sapana's brother, who has returned home from Dubai to settle his sister's future after their father's death. Their journeys collide in unexpected ways.
All of Us in Our Own Lives is a stunning, keenly observant novel about human interconnectedness, about privilege, and about the ethics of international aid (the earnestness and idealism and yet its cynical, moneyed nature).
Awards and Honours
2019 Alberta Book Publishing Awards–Book Cover Design (Designer Natalie Olsen: Kisscut Design)(Winner)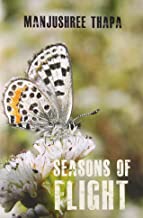 Fiction
Seasons of Flight
New Delhi: Viking, 2010.
Synopis (From the author's website)
Seasons of Flight is about a Nepali woman who wins a US green card in a lottery and moves to Los Angeles.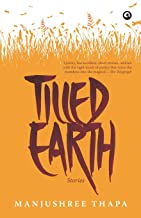 Fiction (Short stories)
Tilled Earth: Stories
New Delhi: Penguin Books, 2007.
Synopsis (From the author's website)
Tilled Earth centres on the everyday lives of Nepalis and the Nepali diaspora.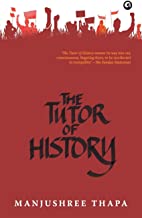 Fiction
The Tutor of History
New Delhi: Penguin Books, 2001.
Synopsis (From the author's website)
The Tutor of History is set during an election in Nepal.