Nilofar Shidmehr was born in Iran and moved to Canada in 1997. She has an MFA in creative writing from the University of British Columbia and a Ph.D. in education.  She continues to live in Vancouver and teaches at Simon Fraser University. Shidmehr has also published poetry in Farsi/Persian.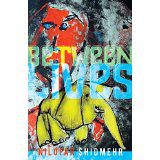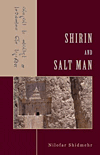 Poetry
Shirin and Salt Man
Lantzville, B.C.: Oolichan Books, 2008.
PS8637 .H49 S44 2008
Publisher's Synopsis (from its website)
Shirin and Salt Man is a novella in verse, which tells the story of a young modern day Iranian woman, Shirin. She is an ordinary girl from Kermanshah born before the Islamic Revolution, who imagines herself to be an incarnation of princess Shirin, depicted in the ancient Persian classic Shirin and Khosro. At first she tries to shape her life to that of the myth, but later decides to change her destiny and become the author of her own story. She leaves her husband and runs away with the Salt Man, a 1700 year old mummy on display at the Iranian National Museum in Tehran. The poems form a compelling narrative of the life of a contemporary Iranian woman whose voice has been muted by Khosro, her fundamentalist and traditional husband. In an environment where the dominance of men is written in stone and where only men have the authority for fashioning and telling stories, Shirin reclaims a place for herself as a lover and teller of stories. …
Awards and Honours
2009 Dorothy Livesay Poetry Prize–BC Book Prize (Finalist)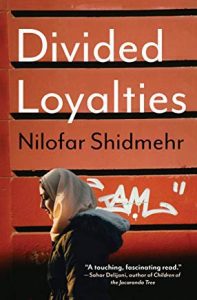 Fiction (Short Stories)
Divided Loyalties
Toronto: Astoria, 2019.
PS8637 .H49 D58 2019
Publisher's Synopsis (from its website)
Acclaimed poet Nilofar Shidmehr's debut story collection is an unflinching look at the lives of women in post-revolutionary Iran and the contemporary diaspora in Canada.
The stories begin in 1978, the year before the Iranian Revolution. In a neighbourhood in Tehran, a group of affluent girls play a Cinderella game with unexpected consequences. In the mid 1980s, women help their husbands and brothers survive war and political upheaval. In the early 1990s in Vancouver, Canada, a single-mother refugee is harassed by the men she meets on a telephone dating platform. And in 2003, a Canadian woman working for an international aid organization is dispatched to her hometown of Bam to assist in the wake of a devastating earthquake.
At once powerful and profound, Divided Loyalties depicts the rich lives of Iranian women and girls in post-revolutionary Iran and the contemporary diaspora in Canada; the enduring complexity of the expectations forced upon them; and the resilience of a community experiencing the turmoil of war, revolution, and migration.