Saleema Nawaz was raised in Ottawa by her Nova Scotian mother. She completed a master of arts degree in English in 2006 at the University of Manitoba with a thesis entitled "The White Dress." Her short story "My Three Girls" that is reprinted in Mother Superior won the 2008 Writers' Trust of Canada/McClelland & Stewart Journey Prize. Nawaz now lives in Montreal.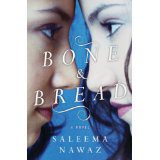 Fiction
Bone and Bread
Toronto: House of Anansi Press, 2013.
PS8627 .A97 B66 2013
Publisher's Synopsis (From its website)
A heady, powerfully emotional novel that is part family saga, part love story, and part mystery.
Awards and Honours
2016 CBC Canada Reads (Finalist)

Fiction (Short stories)
Mother Superior: Stories
Peterborough, Ont.: Freehand Books, 2008.
PS8627 .A94 M68 2008
Publisher's Synopsis (From its website)
The seven stories and two novellas in Mother Superior are a heady blend of misfits and mothers, of sisters and complex, mysterious others. Nawaz traces the scars left by family secrets and sings the complex, captivating language of lust and of love.
Awards and Honours
2008 McAuslan First Book Prize–Quebec Writers' Federation (Nominated)
2008 The story "My Three Girls" was first published in the journal Prairie Fire. It was awarded the 20th annual Journey Prize and appeared in The Journey Prize: Stories: The Best of Canada's New Writers (Toronto: Emblem/McClelland & Stewart, 2008).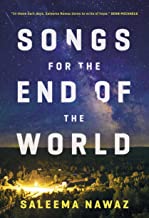 Fiction
Songs for the End of the World
Toronto: McClelland & Stewart, 2020.
print on order
Publisher's Synopsis (From its website)
This is the story of a handful of people who find themselves living through an unfolding catastrophe.
Elliot is a first responder in New York, a man running from past failures and struggling to do the right thing. Emma is a pregnant singer preparing to headline a benefit concert for victims of the outbreak–all while questioning what kind of world her child is coming into. Owen is the author of a bestselling plague novel with eerie similarities to the real-life pandemic. As fact and fiction begin to blur, he must decide whether his lifelong instinct for self-preservation has been worth the cost.
As the novel moves back and forth in time, we discover these characters' ties to one another and to those whose lives intersect with theirs, in an extraordinary web of connection and community that reveals none of us is ever truly alone. Linking them all is the mystery of the so-called ARAMIS Girl, a woman at the first infection site whose unknown identity and whereabouts cause a furor.
Written and revised between 2013 and 2019, and brilliantly told by an unforgettable chorus of voices, Saleema Nawaz's glittering novel is a moving and hopeful meditation on what we owe to ourselves and to each other. It reminds us that disaster can bring out the best in people–and that coming together may be what saves us in the end.