Yasuko Thanh was born in Victoria, B.C. to a German mother and Vietnamese father. She dropped out of high school and lived on the streets for a time. While she has lived in Mexico, Germany and the Honduras, Thanh currently lives on Vancouver Island with her family. She is a graduate of the University of Victoria with a B.A. and an M.F.A. In addition to writing short stories and a novel, Thanh is a punk rock enthusiast. Her short story "Floating Like the Dead," first published in Vancouver Review, won the Journey Prize for 2009.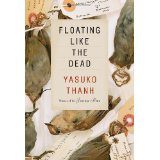 Fiction (Short stories)
Floating Like the Dead
Toronto: Emblem, 2012.
PS8639 .H375 F56 2012
Publisher's Synopsis (From its website)
In this sharply observed and erotically charged debut collection, Journey Prize-winner Yasuko Thanh immerses us in the lives of people on the knife edge of desire and regret, hungry for change yet still yearning for a place to call home, if only for a little while.
Awards and Honours
2012 Danuta Gleed Literary Award (Shortlist)
2013 Ethel Wilson Fiction Prize (BC Book Awards) (Finalist)
Fiction
Mysterious Fragrance of the Yellow Mountains
Toronto: Hamish Hamilton, 2016.
PS8639 .H375 M97 2016
Publisher's Synopsis
Vietnam is a haunted country, and Dr. Nguyen Georges-Minh is a haunted man. In 1908, the French rule Saigon, but uneasily; dissent whispers through the alleyways of the city. Each day, more Vietnamese rebels are paraded through the streets towards the gleaming blade of the guillotine, now a permanent fixture in the main square and a gruesome warning to those who would attempt to challenge colonial rule.
Yasuko Thanh transports us to a vivid, historical Vietnam, one that is filled with dangerous streets, colourful marketplaces, and smoky opium dens … and angry ghosts that exist side by side with the living.
Awards and Honours
2016 Rogers Writers' Trust Fiction Prize (Winner)
2017 Amazon.ca First Novel Award (Finalist)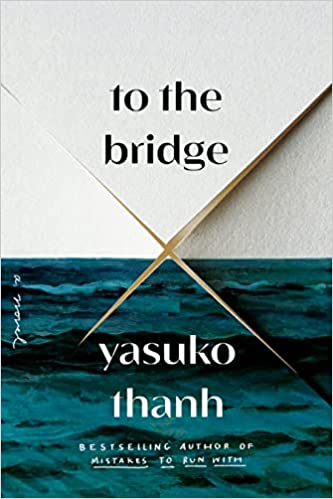 Fiction
To the Bridge: A Novel
Hamish Hamilton, 2023.
Publisher's Synopsis (From From the Penguin Random House Canada website)
When Rose's seventeen-year-old daughter, Juliet, attempts suicide, she does everything she can to hold her family together despite the inevitable unraveling that follows. Her husband Syd thinks their daughter is fine, that she's going through a phase, and tells Rose she's overreacting—as do the doctors, the school principal, and even Juliet herself. But Rose knows her daughter better than anyone. Doesn't she?

Rose and Juliet begin to drift apart and then fade into each other until they aren't sure who's saving whom—or if they're saving each other. As Rose struggles to navigate this unknown territory, the family unwittingly makes decisions that suddenly send them all into an escalated tailspin toward disaster.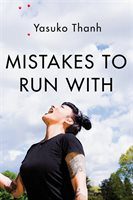 Non-fiction (Memoir)
Mistakes to Run With: A Memoir
Toronto: Hamish Hamilton, 2019.
PS8639 .H375 Z466 2019
Publisher's Synopsis (From the Penguin Random House Canada website)
Mistakes to Run With chronicles the turbulent life of Yasuko Thanh, from early childhood in the closest thing Victoria, BC, has to a slum to teen years as a sex worker and, finally, to her emergence as an award-winning author. As a child, Thanh embraced evangelical religion, only to rebel against it and her equally rigid parents, cutting herself, smoking, and shoplifting. At fifteen, the honour-roll runaway develops a taste for drugs and alcohol. After a stint in jail at sixteen, feeling utterly abandoned by her family, school, and society, Thanh meets the man who would become her pimp and falls in love.
The next chapter of her life takes Thanh to the streets of Vancouver, where she endures beatings, arrests, crack cocaine, and an unwanted pregnancy. The act of writing ultimately becomes a solace from her suffering. Leaving the sex trade, but refusing to settle on any one thing, Thanh forges a new life for herself, from dealing drugs in four languages to motherhood and a complicated marriage, and emerges as a successful writer.
But even as publication and awards bolster her, she remains haunted by her past.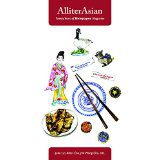 Anthology (Fiction)
AlliterAsian
Thanh, Yasuko. "Lucky in Saigon (novel excerpt)." In AlliterAsian: Twenty Years of Ricepaper Magazine, edited by Julia Lin, Allan Cho, and Jim Wong-Chu. Vancouver: Arsenal Pulp Press, 2015, 193-202.
First published in Ricepaper 18, no. 4 (2013). The entry is an excerpt from an early draft of her forthcoming first novel, Mysterious Fragrance of the Yellow Mountains.