Sheena Kamal was born in the Caribbean but grew up in Toronto, Ontario. She earned an HBA in Political Science from the University of Toronto. Kamal worked for a decade as an actor and screenwriter in the film and television industries prior to focusing on a career as a novelist. Her thriller trilogy featuring Nora Watt is available in multiple formats. It was supplemented by a short story/novella, In the Grip of It, in 2018. Kamal lives in Vancouver, BC.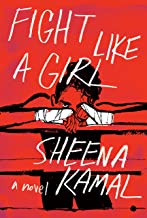 Fiction (Young Adult)
Fight Like a Girl: A Novel
Toronto: Penguin Teen Canada, 2020.
Publisher's Synopsis (From its website)
Love and violence. In some families they're bound up together, dysfunctional and poisonous, passed from generation to generation like eye color or a quirk of smile. Trisha's trying to break the chain, channeling her violent impulses into Muay Thai kickboxing, an unlikely sport for a slightly built girl of Trinidadian descent. Her father comes and goes as he pleases, his presence adding a layer of tension to the Toronto east-end townhouse that Trisha and her mom call home, every punch he lands on her mother carving itself indelibly into Trisha's mind. Until the night he wanders out drunk in front of the car Trisha is driving, practicing on her learner's permit, her mother in the passenger seat. Her father is killed, and her mother seems strangely at peace. Lighter, somehow. Trisha doesn't know exactly what happened that night, but she's afraid it's going to happen again. Her mom has a new man in her life and the patterns, they are repeating.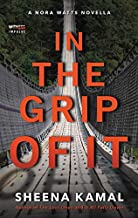 Fiction (Novella)
In the Grip of It: A Nora Watts Novella
Witness Impulse, 2018.
Publisher's Synopsis
On a surveillance assignment for a child custody case, PI-in-training Nora Watts finds herself ensconced in a small farming community on a beautiful hippie island in the Pacific Northwest, a place with a reputation for being welcoming to outsiders. But when she arrives there, she discovers her welcome quickly wears thin. Perhaps too quickly.

Salt Spring Island, with a history as a refuge for African Americans fleeing the bonds of slavery, is not a place of refuge for her—and, she suspects, may not be for the people who live there, either.
As she investigates, nothing about this remote community seems to add up. It gets personal as Nora confronts her own complicated feelings toward her estranged daughter and becomes increasingly concerned about the child she's been tasked to surveil. She discovers that small, idyllic communities can hide very big secrets.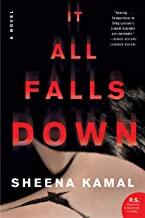 Fiction
It All Falls Down
New York: William Morrow, 2018.
Publisher's Synopsis (From its website)
The brilliant, fearless, deeply flawed Nora Watts—introduced in the "utterly compelling" (Jeffery Deaver) atmospheric thriller The Lost Ones—finds deadly trouble as she searches for the truth about her late father in this immersive thriller that moves from the hazy Canadian Pacific Northwest to the gritty, hollowed streets of Detroit.
Growing up, Nora Watts only knew one parent—her father. When he killed himself, she denied her grief and carried on with her life. Then a chance encounter with a veteran who knew him raises disturbing questions Nora can't ignore—and dark emotions she can't control. To make her peace with the past, she has to confront it.
Finding the truth about her father's life and his violent death takes her from Vancouver to Detroit where Sam Watts grew up, far away from his people and the place of his birth. Thanks to a disastrous government policy starting in the 1950s, thousands of Canadian native children like Sam were adopted by American families. In the Motor City, Nora discovers that the circumstances surrounding Sam's suicide are more unsettling than she'd imagined.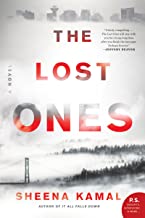 Fiction
The Lost Ones
Toronto: HarperCollins Canada, 2017.
New York: William Morrow, 2017.
Published in the UK as: Eyes Like Mine.
Publisher's Synopsis (From its website)
It begins with a phone call that Nora Watts has dreaded for fifteen years—since the day she gave her newborn daughter up for adoption. Bonnie has vanished. The police consider her a chronic runaway and aren't looking, leaving her desperate adoptive parents to reach out to her birth mother as a last hope.
A biracial product of the foster system, transient, homeless, scarred by a past filled with pain and violence, Nora knows intimately what happens to vulnerable girls on the streets. Caring despite herself, she sets out to find Bonnie with her only companion, her mutt Whisper, knowing she risks reopening wounds that have never really healed—and plunging into the darkness with little to protect her but her instincts and a freakish ability to detect truth from lies.
The search uncovers a puzzling conspiracy that leads Nora on a harrowing journey of deception and violence, from the gloomy rain-soaked streets of Vancouver, to the icy white mountains of the Canadian interior, to the beautiful and dangerous island where she will face her most terrifying demon. All to save a girl she wishes had never been born.
Awards and Honours
2018 Barry Award–Best First Novel (Finalist)
2018 Macavity Award–Best First Novel (Winner)
2018 Strand Critics Award–Best First Novel (Finalist)
2018 Thriller Award–Best First Novel (International Thriller Writers)(Finalist)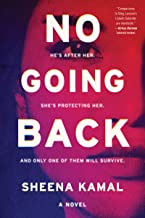 Fiction
No Going Back
New York: William Morrow, 2020.
Publisher's Synopsis (From its website)
Nora Watts has a talent for seeing what lies beneath strangers' surfaces, and for knowing what they're working hard to keep hidden. Somehow, it's the people closest to her she has trouble truly connecting with. In the case of Bonnie, the teenage daughter Nora gave up for adoption, she has to keep trying. For Bonnie has a target on her back—and it's all because of Nora.
Two years ago, Bonnie was kidnapped by the wealthy Zhang family. Though Nora rescued her, she made a powerful enemy in Dao, a mysterious triad enforcer and former head of the Zhangs' private security. Now Dao is out for revenge, and she needs to track him down in order to keep herself—and Bonnie—safe.
On Dao's trail, Nora forms an unlikely partnership with Bernard Lam, an eccentric playboy billionaire with his own mysterious grudge to bear, and reunites with Jon Brazuca, ex-cop turned private investigator and Nora's occasional ally. From Canada to southeast Asia they pursue Dao, uncovering a shadowy criminal cabal. But soon, the trail will lead full circle to Vancouver, the only home Nora's ever known, and right to the heart of her brutal past