Kevin Chong was born in Hong Kong and his family moved to Vancouver in 1977 when Kevin was still a young child. He graduated from the University of British Columbia's undergraduate Creative Writing Program in 1997 and then completed an MFA in creative writing at Columbia University in 2000. Chong is a frequent contributor to literary journals and a number of Canadian newspapers and trade publications. He currently lives in Vancouver and is an assistant professor at the University of British Columbia. Chong's non-fiction publications include two memoirs and Northern Dancer: The Legendary Horse that Inspired a Nation.

Fiction
Baroque-a-nova: A Novel
Toronto: Penguin Books, 2001.
Toronto: Penguin Books, 2003
New York: G.P. Putnam's Sons, 2002.
PS8555 .H648 B37 2002
Publisher's Synopsis (Penguin Books)
Enter a week in the life of Saul St. Pierre. On Monday morning, the eighteen-year-old will be kicked out of English class for airing his opinion about a school book ban. On Monday evening, he will learn that his estranged mother, Helena St. Pierre, a famous folksinger who abandoned him in infancy, has committed suicide in Thailand. In the course of Baroque-a-nova, these two events will entwine.

Fiction
Beauty Plus Pity
Vancouver: Arsenal Pulp Press, 2011.
PS8555 .H648 B43 2011
Publisher's Synopsis
Written with a winsome yet plaintive eye, Beauty Plus Pity is about a young man who's forced to reckon with the past as he works through his lifelong ambivalence toward his hyphenated cultural identity, and between two parents holding intolerable secrets.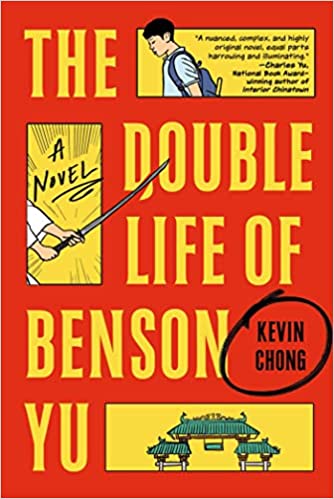 Fiction
The Double Life of Benson Yu
New York: Atria Books, 2023.
e-book (Access restricted to members of the university community)
Publisher's Synopsis (From its digital catalog)
In a Chinatown housing project lives twelve-year-old Benny, his ailing grandmother, and his strange neighbor Constantine, a man who believes he's a reincarnated medieval samurai. When his grandmother is hospitalized, Benny manages to survive on his own until a social worker comes snooping. With no other family, he is reluctantly taken in by Constantine and soon, an unlikely bond forms between the two.
At least, that's what Yu, the narrator of the story, wants to write.
The creator of a bestselling comic book, Yu is struggling with continuing the poignant tale of Benny and Constantine and can't help but interject from the present day, slowly revealing a darker backstory. Can Yu confront the demons he's spent his adult life avoiding or risk his own life…and Benny's?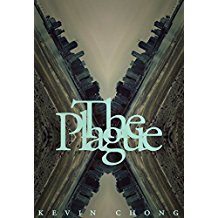 Fiction
The Plague
Vancouver: Arsenal Pulp Press, 2018.
PS8555 .H648 P53 2018
Publisher's Synopsis (From its website)
At first it's the dead rats; they start dying in cataclysmic numbers, followed by other city creatures. Then people begin experiencing flu-like symptoms as well as swellings in their lymph nodes. The masses react in disbelief when the official diagnosis comes in and later, when a quarantine is imposed on the increasingly terrified city.
Inspired by Albert Camus' classic 1947 novel, Kevin Chong's The Plague follows Dr Bernard Rieux's attempts to fight the treatment-resistant disease and find meaning in suffering. His efforts are aided by Megan Tso, an American writer who is trapped in the city while on a book tour, and Raymond Siddhu, a city hall reporter at a daily newspaper on its last legs from the latest round of job cuts.
Told with dark humour and an eye trained on the frailties of human behaviour, Chong's novel explores themes in keeping with Camus' original vision–heroism in the face of futility, the psychological strain of quarantine–but fraught with the political and cultural anxieties of our present day.
Anthology (Drama)
Brave New Play Rites: 20 Years of Dramatic Engagement from UBC's Creative Writing Program.
Chong, Kevin. "Fistfight with God." In Brave New Play Rites, edited by Bryan Wade. Vancouver: Anvil Press, 2006, [117]-129.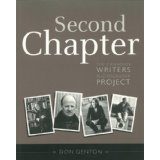 Anthology
Second Chapter: The Canadian Writers Photography Project
Denton, Don, and Kevin Chong. "Kevin Chong." In Denton, Don. Second Chapter: The Canadian Writers Photography Project. Banff, AB: Banff Centre Press, 2004, 28-29.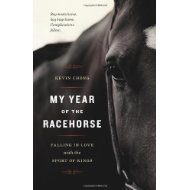 Non-fiction (Memoir)
My Year of the Racehorse: Falling in Love with the Sport of Kings
Vancouver: Greystone Books, 2012.
SF334 .C56 2012
Publisher's Synopsis (From its website)
Kevin Chong has grand plans. He draws up a to-do list of major milestones that will give him the life he always wanted—and the life that will inspire awe and envy in his friends. Then Chong makes an unconventional decision: he buys a racehorse. He becomes part-owner. Just don't ask him which part. Thus Chong meets Blackie, the horse that will win his heart, even if she doesn't always win the race. He meets Randi, the cantankerous trainer with a heart of gold. He meets assorted characters who work, live, and drink at the track. And, one by one, the items on his to-do list are replaced with horse-related ambitions.

Non-fiction (Memoir)
Neil Young Nation: A Quest, An Obsession (A True Story)
Vancouver: Greystone Books, 2005.
Publisher's Synopsis (From its website)
Neil Young will turn 60 in 2005. Kevin Chong will turn 30. To celebrate these two milestones, Chong sets off on a road trip in search of his boyhood hero. Crisscrossing the continent, he follows that route that led Young to become a musical legend. He visits Winnipeg, where Young formed his first band, the Squires; Omeemee,Young's childhood home; Los Angeles, where Young became a rock star; and many more of Young's former haunts. He meets rabid Neil fans, talks to people who knew Young as a kid, and puzzles over Young's strange, sometimes contradictory pronouncements.
Neil Young Nation is an entertaining account of Chong's journey. But it is much more than a conventional travelogue. It's an idiosyncratic, irreverent, free-wheeling pastiche that incorporates elements of biography, mock hagiography, cultural criticism, humor, and personal essay. Chong's brief vacation from adulthood teaches him something about rock and roll, contrarianism, the allure of the road, being cool, and aging gracefully: staying Young.