Kunal Basu was born in Kolkata (North Calcutta). He studied engineering at Jadavpur Universityh and later at the University of Florida. Basu changed careers, earned a Ph.D. from the University of Florida and settled in Montreal, Quebec where he held a position as Associate Professor of Marketing at McGill University for more than a decade. He left Canada in 1999 to pursue his academic career at Oxford University in the United Kingdom. Basu's literary output includes novels, short stories, plays, poetry and screenplays.  He has also acted on the stage and in film.  The title story of his short story collection, The Japanese Wife, was made into a motion picture by Aparna Sen.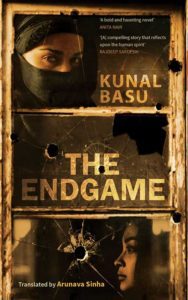 Fiction
The Endgame
Translated from the Bengali by Arunava Sinha.
Picador India / Pan Macmillan India, 2020.
Synopsis (From the Author's website)
Saddam Hussein is dead, but there's no end to war in Iraq. Armed with a reputation for daredevilry, reporter Tejaswini Ray arrives from New York to cover the conflict and is immediately enmeshed in a skirmish with Commander Luke of the US Marine Corps. Bound by Luke's strict censorship rules, Tejaswini – Tejo – revolts, her coverage of the death of American soldiers killed by landmines draws the world's attention to a futile war and invites the Commander's ire.
Tejo's uneasy mission is further troubled by her chance encounter with Shabnam – a young woman trafficked from India and sold into slavery at the Marine camp. Drawn together by an unlikely bond, the two find solace amidst the carnage, but their friendship reveals a secret that links them back to the very beginning of their lives. When the war threatens their camp, Tejo and Shabnam abandon the Marines and embark on an audacious journey. But will they escape the dangers, or will their past invade the present, reversing the wheel of time to hasten the end?

Fiction (Short stories)
The Japanese Wife and Other Stories
Toronto: McArthur & Co., 2008.
Publisher's Synopsis (From its website)
The 12 stories in this collection are about the unexpected. An American professor visits India with the purpose of committing suicide, and goes on a desert journey with the daughter of a snakecharmer. A honeymooning Indian couple is caught up in the Tianamen Square unrest. A Russian prostitute discovers her roots in the company of Calcutta revolutionaries. An Indian man writers to a Japanese woman. They fall in love and exchange vows in their letters, then live as man and wife without ever setting eyes on each other. Kunal Basu parades a cast of angels and demons rubbing shoulders with those whose lives are never quite as ordinary as they seem.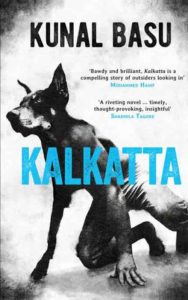 Fiction
Kalkatta
2017.
Synopsis (From the Author's website)
Jami is the Gigolo King of Kalkatta. Smuggled into India from Bangladesh and given refuge by his uncle, a leader of the ruling Communist Party, he grows up in Zakaria Street – a Little Baghdad of the old – dreaming of becoming a pukka Kalkatta-wallah.
When friendship with a local gang disqualifies him from school, he ends up as assistant to a passport forger, and then a masseur. Soon enough, innocent massage leads to "plus plus treatments", and Kalkatta opens its doors, drawing Jami into the world of the rich and famous, housewives, tourists and travelling executives, and occasionally to high-paying and dangerous "parties". Danger looms, too, from rivals and the police, and the ever-present risk of losing his cover.
Jami's shadowy double life takes a turn for the unexpected when he meets Pablo, a young boy who suffers from leukemia, and his single mother Mandira. Made to oscillate between his refugee family, the neighbourhood gang, his massage-parlour clients, even the cultured world of Bengali intellectuals inhabited by Mandira, he succeeds in becoming a true Kalkatta-wallah, but a stranger to himself. Until his love for Pablo threatens to destroy everything, and even drive away from his beloved city.

Fiction
The Miniaturist
London: Weidenfeld & Nicolson, 2003.
PR9499.3 .B42 M56 2003
Publisher's Synopsis (From its website)
Set in the court of the Emperor Akbar in 16th-century India, this is a richly detailed and sensuous tale of art, sex and political intrigue. Bihzad is the son of the emperor's chief artist and as such, he is groomed to follow in his father's footsteps. A child prodigy, Bihzad is shielded from life as he grows up in the stunning fortress town of Agra. But soon word of his talent – his wild, imaginative drawings free from the normal restrictions of court painting – spreads. When the emperor decides to move the court to Fatehpur Sikri, Bihzad is favoured among the other artists and musicians. In his spare time he paints a series of richly, erotic scenes. But as his fame increases, he begins to make enemies who are jealous of his success and who will use his hidden drawings to destroy him.

Fiction
The Opium Clerk
Toronto: McArthur & Co., 2001.

Fiction
Racists
Toronto: McArthur & Co., 2006.
Awards and Honours
2007 Crossword Book Award (Finalist)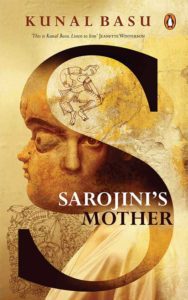 Fiction
Sarojini's Mother
Penguin India,
Synopsis (From the Author's website)
Sarojini – Saz – Campbell has come to India to search for her biological mother. Adopted and taken to England at an early age, she has a degree from Cambridge and a mathematician's brain adept in solving puzzles. Handicapped by a missing shoebox that held her birth papers and the death of her English mother, she has few leads to carry out her mission and scant knowledge of Calcutta, her birthplace. Luckily, she has Chiru Sen, an Elvis lookalike as her guide. Together, Saz and Chiru chase the mirage of a lost mother, helped by Chiru's band members and his friend Suleiman, master bookie of the racecourse. When luck leads them to a slum, Jamuna, a housemaid with a troubled past, presents herself as the likely candidate. As Saz settles into the routine of slum life, a second candidate, Urvasi, presents herself, emerging from the very opposite end of the spectrum.
With Saz split in half, nothing is spared in the battle between the mothers, moving at a fast clip to the final throw of the dice as rivals await the result of DNA matching from their blood samples. But will the verdict of science settle the puzzle of motherhood for Sarojini? Or will it be left to the judgment of Suleiman the Wise, King of the Racecourse, the bearer of ancient wisdom to arrive at that supreme revelation?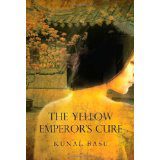 Fiction
The Yellow Emperor's Cure
Woodstock, NY: Overlook Press, 2011.
Publisher's Synopsis (From its website)
In a breakout novel that transports the reader to a brilliantly imagined, sensuously portrayed, dangerous point in history, Kunal Basu has written the tale of a man's journey that spans continents–and the limits of his faith in science. Lisbon, 1898: Antonio Maria, surgeon and notorious playboy, returns home after a long absence to learn his beloved father has syphilis, the scourge of both rich and poor. Determined to find a cure, Antonio sets sail for Peking, to study under the evasive but renowned Dr. Xu. But Dr. Xu does not intend to give away his knowledge, and Antonio suddenly falls in love with his assistant, the elusive Fumi. The threat of the advancing Boxer rebellion hangs over the Summer Palace, and Antonio and Fumi must decide whether to flee together or remain in China.
Selected Criticism and Interpretation
Chilana, Rajwant Singh. "Kunal Basu." In South Asian Writers in Canada: A Bio-Bibliographical Study. Surrey, BC: Asian Publications, 2017, 216-217.
Z1376 .S68 C45 2017
Dhar, Subir, A. Roy, A. Nanda and D. Bandopadhyay, editors. Romancing the Strange: The Fiction of Kunal Basu: Critical Essays on The Opium Clerk and The Miniaturist. Calcutta, India: Avantgarde Press on behalf of the Shakespeare Society of India, 2004.